Congress
A Q&A with U.S. Rep. Susan Wild
She discusses her narrow victory, her priorities for the new term and working across the aisle.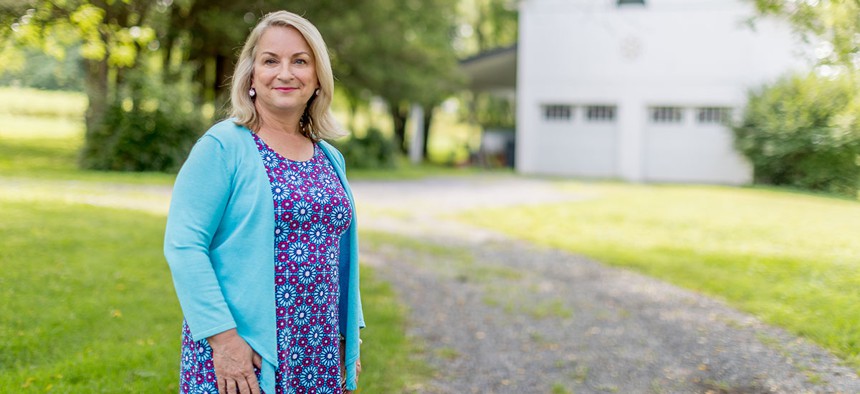 Going into the 2022 midterm elections, incumbent U.S. Rep. Susan Wild was said to be in trouble in her rematch against Republican challenger Lisa Scheller. Voter registration trends and the addition of the red-leaning Carbon County into the state's 7th Congressional District during the 2020 redistricting cycle made Wild's bid to return to Congress a virtual tossup according to many pollsters. But in the 7th district – and in other areas around the commonwealth where all signs seemed to be pointing toward Republican victories – Wild and her Democratic colleagues held firm. Wild earned more votes in the largely split Northampton County and ultimately defeated Scheller with about 51% of the vote, sending her to Washington, D.C. for a third term. 
City & State spoke with Wild in an exclusive interview ahead of her taking her seat in the 118th Congress next month, discussing her unique reelection bid and what priorities are on the horizon in a new House of Representatives. 
The interview has been lightly edited for clarity and length. 
National and local trends seemed to favor Republicans in the midterms. How did this reelection campaign differ from your previous one?
The main way it differed was that everybody was writing off Democrats saying that we were going to be decimated. Certainly, these battleground districts, like mine, were going to be lost … I didn't necessarily buy into what was being said but that was certainly the backdrop.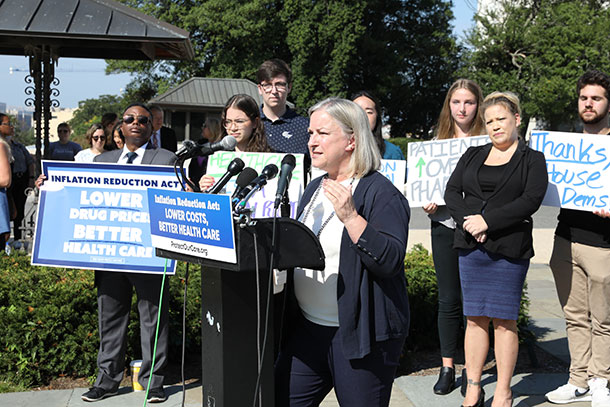 Did what voters were telling you during the campaign match the national media narrative? 
I never really thought that the national narrative was quite right. As far as my own race goes, there were so many articles and pundits essentially writing off my race – or, at best, calling it even – and constantly mentioning that it was going to be a bad year for Dems and that I was probably going to lose. I never felt that way. Don't get me wrong: I had a couple of days where I was seriously concerned. But for the most part, it just didn't feel that way to me on the ground. I felt like I had gotten really good feedback over the last four years about the work we had done – and a lot that was not coming from Democratic activists. It was people from the manufacturing crowd, the hospital crowd, ordinary people and neighbors of mine who I knew were Republicans. Obviously, in a district like mine, you have to carry some Republican votes and get a big chunk of the independent vote. I felt pretty confident that I was going to be able to do that. 
The Lehigh Valley, specifically Northampton County, is often considered a bellwether district that reflects both the commonwealth and nation as a whole. How much did that factor into your campaign and what did it mean to win that county? 
We were very focused on Northampton County. Most people thought we were always focused on Carbon County because that was the new part of the district. We were highly focused on Northampton County not just because it was a bellwether but also because in 2018 we had won it easily and in 2020 I lost it by a hair. We knew we needed to win it back – and I won it back by three points – and I outperformed President Biden there. 
I do feel like Pennsylvania is a microcosm of middle America.
– Susan Wild
You were the first woman to represent the Lehigh Valley in Congress. This election saw Summer Lee become the first woman of color to represent the commonwealth in Congress. What does it mean to you to have been part of this electoral shift?
I sort of feel like my entire career has been that way. I graduated from law school at a time when law firms were just starting to hire more than a token female here and there. As a lawyer, I came in at exactly the right time. I didn't have to break any barriers except in the courtroom, which is where I spent most of my career as a lawyer. We had that same sort of feeling of, "Wow, we have a whole bunch of women and this is new to this profession." I felt that way in 2018. It was very exciting to be part of this huge class with so many women. I do feel like Pennsylvania is a microcosm of middle America. I think my district is very much a microcosm of middle America as well, and I'm really proud of the advances Pennsylvania has made this year in terms of electoral politics. I think it's a really good sign for the rest of the country. 
The House will have a narrow GOP majority in January. What are your priorities going forward and how do you anticipate working across the aisle?
I don't want to spend two years twiddling my thumbs. I want to spend two years getting things accomplished and, to the extent that some of my priorities can continue to be worked on, I am going to do everything I can to pursue them.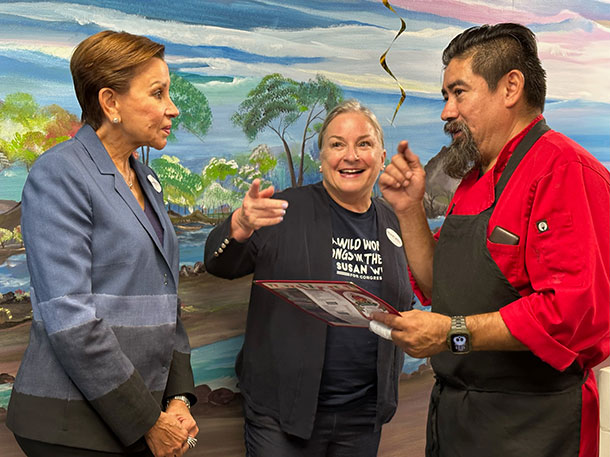 You've made mental illness a priority of yours since you lost your late husband to suicide. Do you see this continuing to be a top issue, particularly a bipartisan one going into next year? 
I can't tell you how many Republicans have privately told me about a mental health tragedy in their own families. This and substance abuse are two areas where we can absolutely work together. What it's going to take is the people who are not looking for the limelight, the people not looking to be on cable television every Sunday, but the people who are willing to actually get things done. 
We're seeing this uptick in antisemitic language and a rise in violent crime. As one of several Jewish lawmakers in Congress, what stands out to you most about this trend and what can lawmakers do to combat hateful rhetoric?
The most troubling thing to me is that it's rising – and it wasn't insignificant before. The most important thing elected officials need to do is be leaders, and that includes former elected officials. I think it's incumbent on every elected official to lead by example and to call out bad examples wherever necessary. That doesn't apply to just antisemitism: That applies to racism, other -isms and homophobia as well. I'm also deeply concerned about what is going to happen in terms of LGBTQ rights in the next two years.