News & Politics
The City & State Election 2023 Preview
Part one of our look at the races to watch out for in November
Change is constant in the commonwealth. Newcomers take over as longtime incumbents ride off into the sunset. Even as the state's two biggest metro areas find themselves in the midst of contentious county- and citywide elections, twists and turns continue to alter not only the local races but the impact on party politics and what strategies politicos are planning for statewide and national races next year. 
Will Republicans make a last stand in Philadelphia or will they be left out of City Hall altogether? Will progressives continue to show promise in Allegheny County or will more centrist candidates pull through? 
Here are some of this year's biggest races to watch – and what the results could mean long after November. 
Elephant (not) in the room
In a city where Democrats outnumber Republicans by more than 7 to 1, there often aren't competitive general elections. But this year, there are several races for Philadelphia City Council that could add to the historic turnover for the chamber. 
With the lone Republican councilmember facing a well-funded Democratic opponent and Working Families Party candidates seeking the body's remaining non-majority party spots, there are concerns among Republicans that the party could be shut out of City Hall entirely. 
"It's not breaking news to say the Republican Party (in Philadelphia) is floundering," David Dix, a political consultant and CEO at Luminous Strategies, told City & State. "I don't know what it's going to take to give them a lifeline."
For the last seven decades, Democrats have held five at-large seats while Republicans have held two. At-large Philadelphia City Councilmember Kendra Brooks burst onto the scene as a Working Families Party candidate in 2019, earning one of the two at-large seats in the city's legislature that is held for the top non-majority party vote-getters. After defeating several Republican candidates in 2019, Brooks' reelection seems likely, even more so following Gov. Josh Shapiro's endorsement of her current campaign in early September.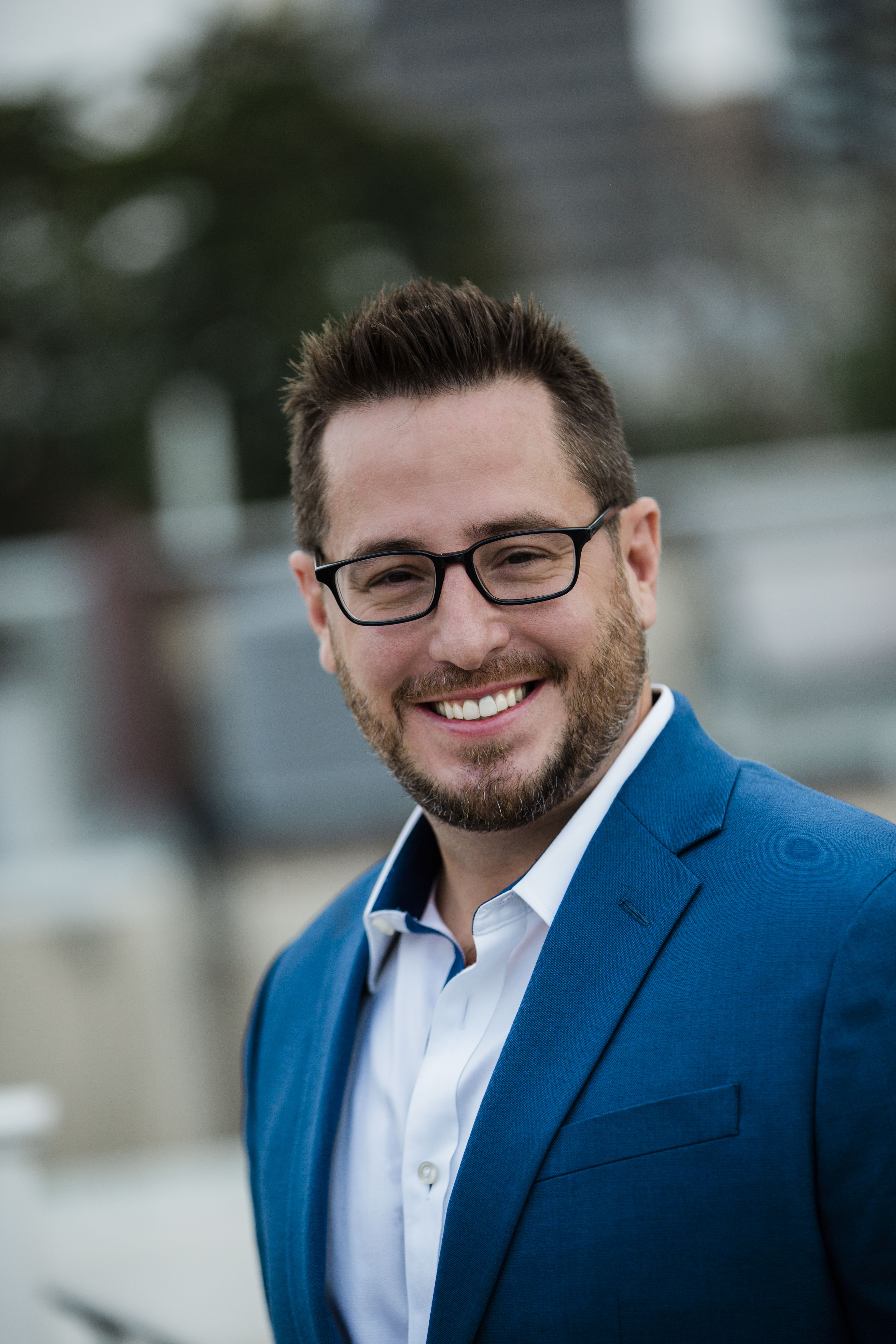 The second non-majority seat, previously held by Republican David Oh, is now vacant following Oh's resignation to run as the Republican nominee for mayor. That leaves two key Republicans – Drew Murray and Jim Hasher – with the task of holding off Brooks and Nicolas O'Rourke, her running mate from the progressive, labor-aligned Working Families Party.
Shapiro – who previously worked with Brooks and received her endorsement during his gubernatorial campaign – didn't endorse O'Rourke. O'Rourke fell short of winning alongside his running mate in 2019 but is running again. This time, the pastor and social activist has the grassroots support of the Working Families Party and his running mate's résumé over the last three years to stand on. 
"There's no reason to believe (the Working Families Party) can't do it again," Neil Oxman, a Democratic political consultant, told City & State. "It's still possible (to see higher-than-expected Republican turnout) because there's a Supreme Court race going on." 
Oxman said that given the small margins in such a city race, the energy surrounding a party could matter more than a particular candidate. 
"You're talking about stuff around the edges … You're talking about a few thousand votes," he added. "If they get an extra 20,000 Republicans out to vote, it might be enough for them to hold off" Brooks and O'Rourke.
The concerns for Republicans don't end there, however. In the 10th District, longtime incumbent Brian O'Neill is facing Democratic challenger and Sheet Metal Workers Local 19 Business Manager Gary Masino. 
O'Neill is an attorney who has held the Northeast Philadelphia seat since 1980. Masino, a third-generation union member, is a moderate Democrat hoping to garner support in the far Northeast, a more blue-collar, conservative portion of the city. Democrats make up about 55% of the 10th District's registered voters, with 
Republicans at 31% and independent voters and third-party members making up the remaining 14%. 
Masino told City & State that issues ranging from crime and homelessness to inadequate social service and education systems were driving factors in his decision to run for public office.
"I've been a member of Local 19 for over 41 years and I've done a lot of good things here, but I always wanted to do something more," Masino said. "I'm not a career politician – but I do know right from wrong."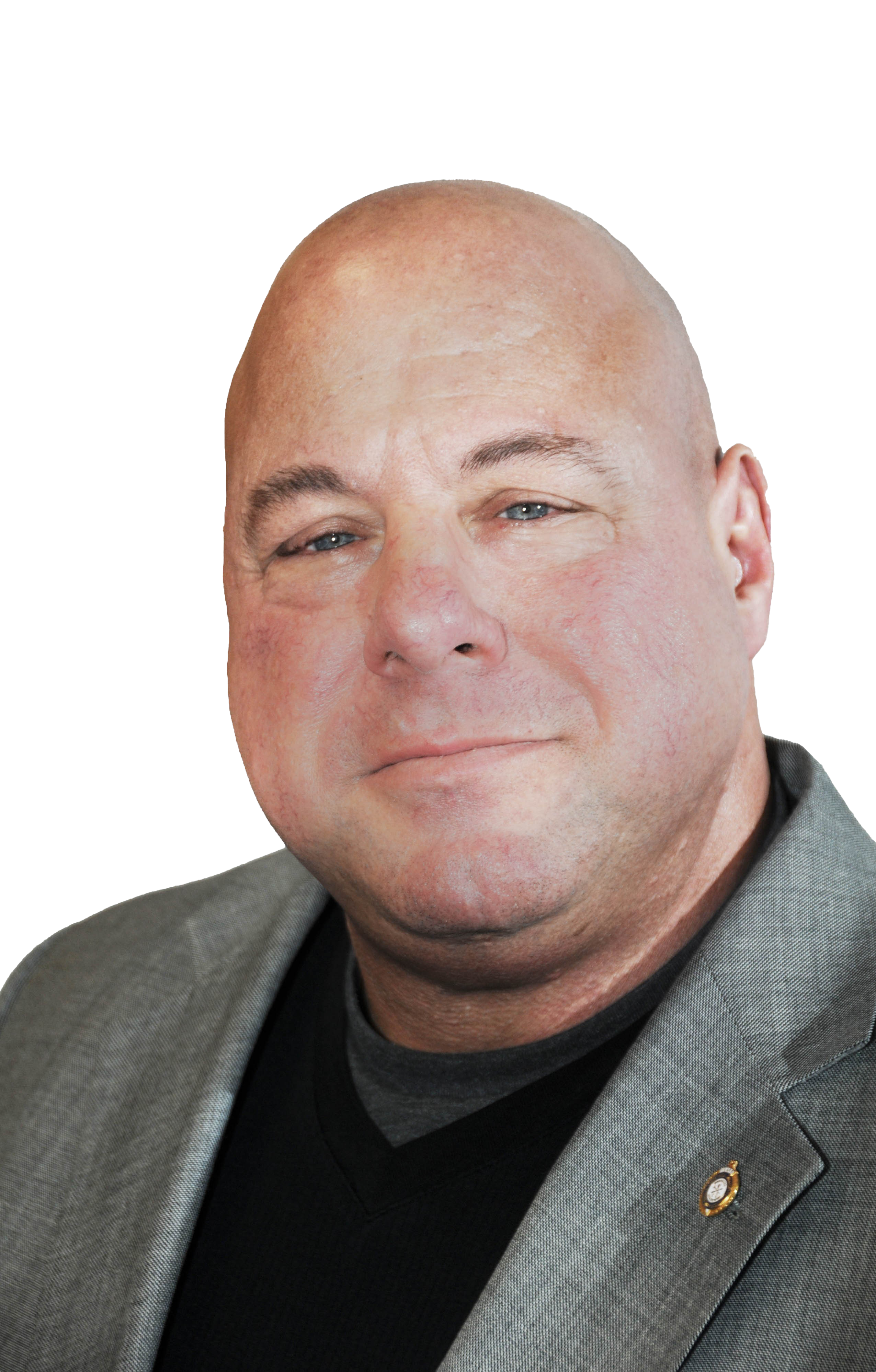 Masino has his work cut out for him: In 2019, O'Neill defeated his last challenger by 10 percentage points and, in 2020, Donald Trump won two of the district's four wards. 
History would indicate the district remains safe for the Republican. But given that Democratic mayoral nominee Cherelle Parker is seen as a lock to become the city's next chief executive, enthusiasm from both parties and the ability to campaign will go a long way in determining turnout – and, ultimately, the makeup of City Council. 
O'Neill "knows how to campaign. There have been times where incumbents were knocked off because maybe their campaigning skills weren't as sharp," Mustafa Rashed, a Democratic political strategist, told City & State. "I don't think that's going to be the case" with O'Neill.
Vince Fenerty, chair of the Republican City Committee, told City & State that Oh's presence as the Republican mayoral nominee could benefit O'Neill as well. Oh "is drawing a large amount of votes in the 10th District when he's run for council and I believe he could bring out some votes to help" O'Neill, he said. 
Regardless of the outcome in November, most agree Republican leadership in the city has a lot of work to do to maintain any semblance of influence within City Council. 
"What does it look like to reform and reconstitute the Republican Party of Philadelphia?" Dix said. "Ask: 'How do we want to be competitive in the year 2030?' and work backward from there."
When asked what the potential impact on the city would be if Republicans lost their seats in the chamber, Fenerty said he would "pray for the city." 
"I believe that would be the end of a fair, two-party system in City Council," Fenerty said. "Looking back four years ago, splitting five candidates on the Republican side versus two Working Family Party 
candidates (on the other) was a mistake. Now we're going to have two versus two and make it a fair election."
Allegheny County
Voters in Pennsylvania's second-most populous county will shape the direction of county government for years to come when they head to the polls on Nov. 7. 
Two of the most consequential roles in county government are up for grabs. Democrat Sara Innamorato, the winner of the county's six-way primary for the Democratic nomination for county executive, is facing off against Republican Joe Rockey in the race to replace outgoing County Executive Rich Fitzgerald. 
Meanwhile, incumbent District Attorney Stephen A. Zappala Jr. is hoping to fend off a challenge from former Allegheny County Chief Public Defender Matt Dugan, who already upset Zappala in this year's Democratic primary. However, with enough write-in votes to claim the GOP nomination, Zappala is hoping voters will look past party affiliation and elect him to another term as DA.
The progressive Innamorato is hoping to build off her primary win with a victory this fall, which would ensure that the county executive office remains in the hands of Democrats. To do so, she'll have to beat Rockey, the GOP nominee and former PNC executive who has mounted a centrist campaign for the office. 
Innamorato, a former state representative who was elected to three terms in the 21st House District, heads into the general election with the support of some of the Pittsburgh region's biggest political power players. She's picked up endorsements from Pittsburgh Mayor Ed Gainey and U.S. Rep. Summer Lee, as well as several endorsements from organized labor, including the Allegheny/Fayette Central Labor Council. 
Innamorato has campaigned on job development and workers' rights, pledging to implement a manufacturing jobs plan to create jobs in tech and clean energy. She has also pledged to create a Workers' Rights and Wages Enforcement Office to focus on wage violations and other wage issues.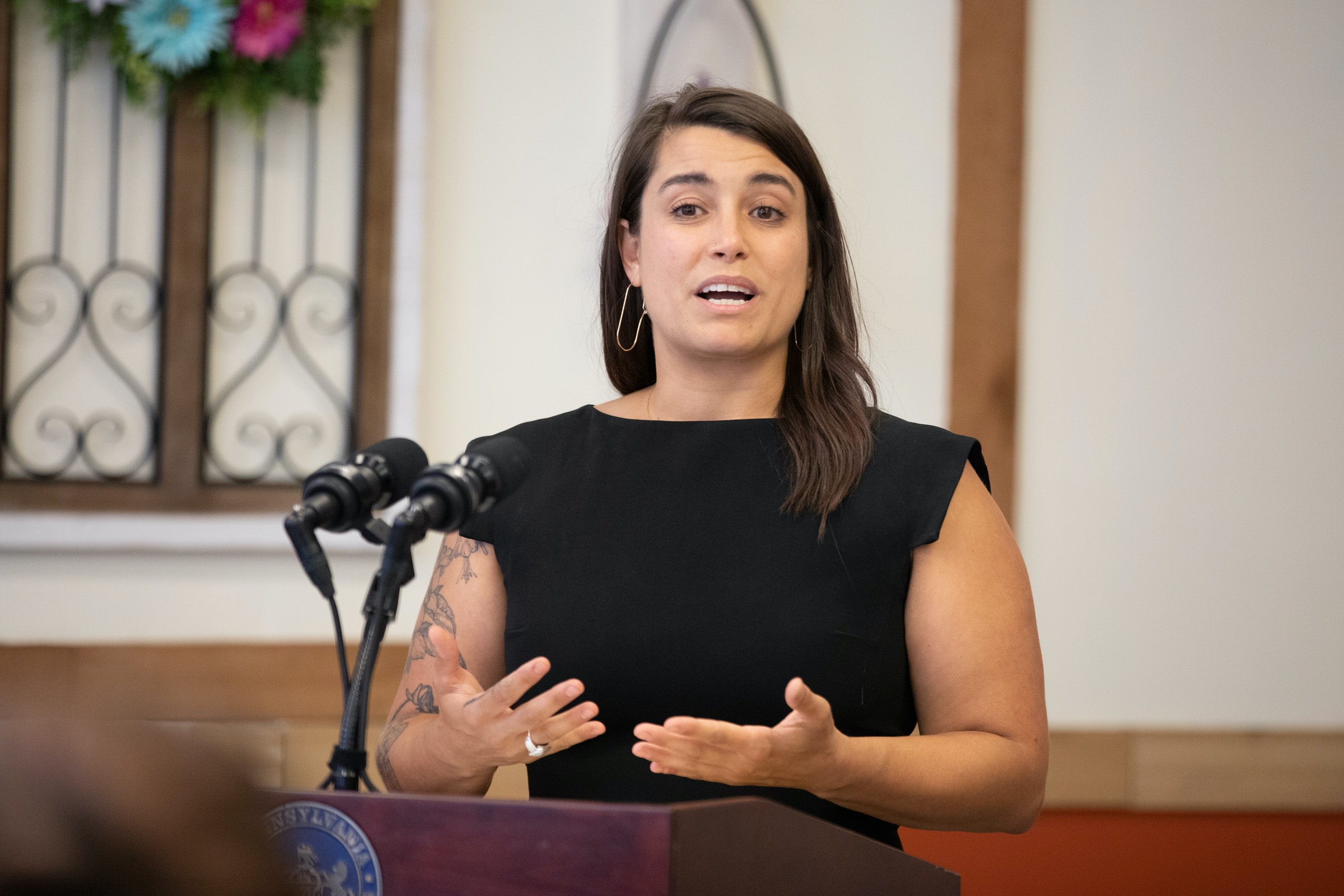 Speaking to WESA, a Pittsburgh public radio station, Innamorato said in August that "housing is going to be front-and-center in our administration," noting that she plans to develop a housing plan if elected. 
"We need to build out our mental health care structure so that we're providing the wraparound services needed. We need transitional housing. We need more affordable housing options for people of all salaries. We need to create more opportunities for homeownership in our county, and really make sure that we're caring for seniors who want to age in place in their community. So housing is a platform to have all of these types of conversations and then some."
Rockey, who has made job creation and the health of the region's economy top priorities throughout his campaign, believes that poverty, crime and homelessness are key contributors to a stagnant economy that need to be addressed. 
As for how to reduce homelessness in Pittsburgh and other parts of the county, Rockey said the county needs to understand the core drivers of homelessness and use available resources to address them. "The way to attack homelessness is to understand the needs of the individuals and to bring the services to them that they need to get themselves back on their feet and moving forward," he said in an interview with City & State earlier this year.
Citing the more moderate credentials of the last three people to occupy the county executive's office, Rockey is hoping that his centrist message will appeal to voters. "I believe what Allegheny County is looking for is commonsense solutions, and I believe that's what I can bring to bear," Rockey said.
The race between Zappala and Dugan is shaping up to be an unconventional contest, thanks to Zappala – a 25-year incumbent – losing the Democratic primary to Dugan in May. 
Fortunately for Zappala, he secured enough write-in votes from Republicans – 9,714, in fact – to bring home the GOP nomination, setting him up for a general election rematch against Dugan. 
Dugan served as the county's top public defender from 2020 to 2023 and has been with the public defender's office since 2007. Throughout the campaign, Dugan has promised to bring a slate of progressive reforms to the DA's office. He said he would aim to divert low-level, nonviolent cases out of the criminal justice system when possible and instead connect people with mental health and substance abuse services. Dugan opposes the use of cash bail and would implement an open-file discovery process that would allow the defense to access the prosecution's evidence. 
Zappala, meanwhile, has framed himself less as a politician and more as a prosecutor. With more than 20 years of experience in the role, the incumbent is counting on his résumé to lead him to another term. 
In August, Zappala became the latest Pennsylvania official to affiliate with the Forward Party, while also accepting their endorsement in the DA's race. 
"I am the district attorney, so I'm a prosecutor. I'm not a politician. I don't really care about party affiliation. I never have," Zappala told WESA back in August.
County commissioners
Outside of Pennsylvania's two largest counties, races for county commissioner and other county-level posts could have ripple effects across the Keystone State and beyond. 
This year, voters across the state will decide on county commissioners and members of county councils – and, in most cases, those same commissioners and councilmembers will be in charge of administering elections in 2024. 
That's because elections are run at the county level in Pennsylvania, meaning that in most situations, county commissioners double as members of a county's board of elections. The victors in 2023 will have a tremendous impact on how elections are administered in 2024, as county election officials have the power to certify votes, investigate fraud and determine the location of polling places. 
The clearest example of what's at stake can be found in a Votebeat analysis of county commissioner and county council races across the state, which found that 18 candidates advancing to the general election this November have either stated that the 2020 election was stolen or have expressed doubts about its security.
One Pennsylvania county that has frequently made headlines in the wake of the 2020 election is Fulton County – which has come under fire for allowing unauthorized third-party access to its voting machines. The state went on to decertify Fulton County's machines after the county allowed a West Chester-based software company to inspect them.
The state Supreme Court later sanctioned the county after the Pennsylvania Department of State learned that the county allowed a Michigan-based company to copy hard drives from its voting machines, according to The Associated Press. 
Adam Bonin, a Democratic attorney who specializes in election law, said county-level elections are critically important because they decide who administers elections, as well as who gets hired to make sure the elections run smoothly.
"It's important to have people who take elections seriously, who defer to quality staff and just make sure that every vote is counted," Bonin told City & State. "As we've seen in Fulton County in particular, they can waste a lot of public resources fighting about things that aren't real."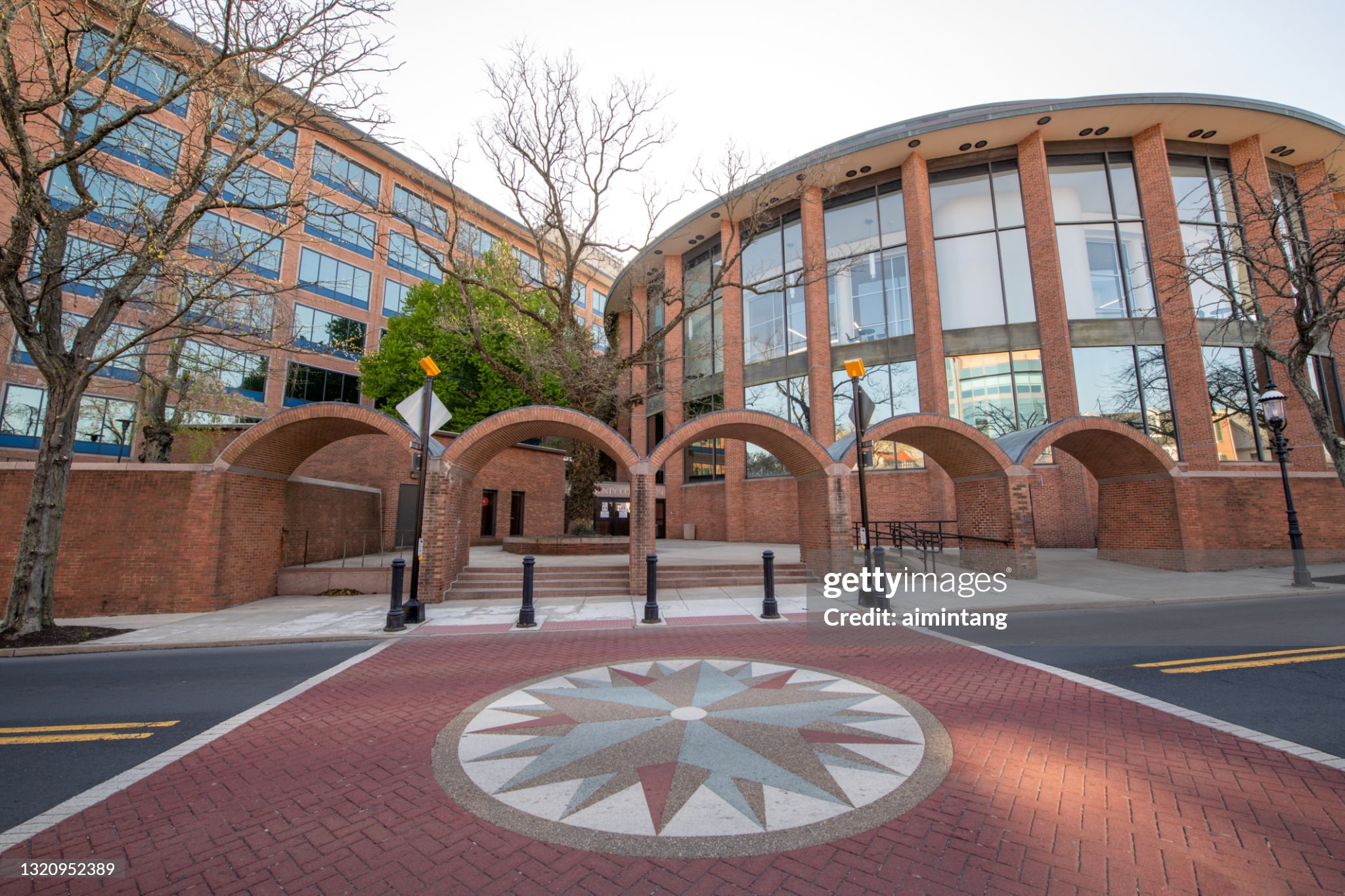 The impact of local races on the operations of future elections has become apparent in Bucks County as well, where Democrats are hoping to hold onto their slim majority on the board of county commissioners. 
In a four-way race for three available seats, Democratic County Commissioners Bob Harvie and Diane Marseglia are seeking reelection, as is Republican Commissioner Gene DiGirolamo. Many expect Marseglia and DiGirolamo to hold onto their seats, leaving Harvie to fend off Republican opponent Pamela Van Blunk, the county controller. 
The race has already made national headlines as an early barometer for how the state may go in 2024. And with Bucks as the lone Philadelphia collar county where the Democrats' voter registration lead is receding, the race could also be a key indicator of where the state's purple districts are headed in the near future. 
Bucks "is the last remaining swing county in the Philadelphia region," Eric Stern, a Democratic strategist told City & State in August. "The path to winning the (state) Supreme Court this year, retaining our state House majority and winning the presidency next year runs through Bucks County and through this election."
And with seats on the line in counties across the commonwealth, Bonin said, voters need to know what's at stake. 
"County government matters," he said. "This is where a lot of major decisions are made in terms of spending, in terms of development, quality of life – there are a lot of big decisions that get made on the county level that people may not realize."