Publisher's Note: City & State PA staffs up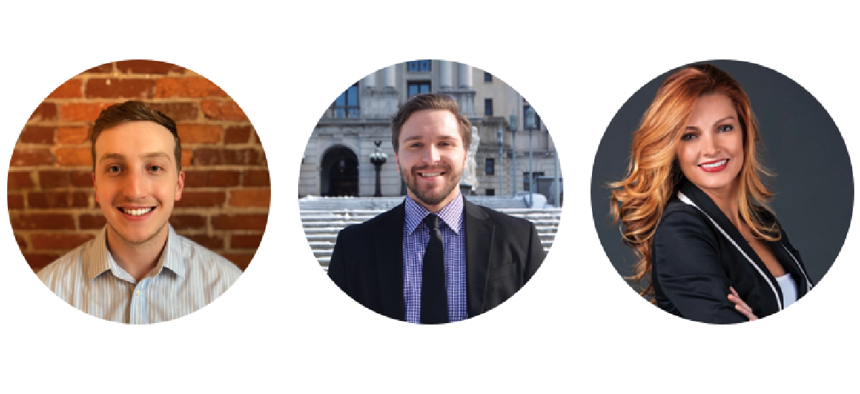 City & State has been hard at work to relaunch our website and begin publishing an exciting new monthly magazine covering Pennsylvania politics, from Philadelphia to Harrisburg, and around the Commonwealth. And it is now with great pleasure that we'd like to introduce you to our new editorial team. 
Editor Jenny DeHuff will manage day-to-day operations and chart the editorial direction for City and State. She was last Editor-in-Chief of Philadelphia Weekly, and prior to that Managing Editor of Culture at Philly Voice. She also previously served as a City Hall Bureau Reporter and wrote a gossip column for the Philadelphia Daily News. Plus Jenny, has worked as a freelance political and entertainment writer and editor.
Reporting to Jenny will be Justin Sweitzer and Harrison Cann. Both come to City & State via Pennsylvania Legislative Services. Justin, previously Harrisburg Bureau Chief and State Government Reporter at PLS, will be City & State's state capitol reporter. Harrison, previously a legislative reporter at PLS, will work as a staff reporter based in Philadelphia. 
Our editorial team will immediately begin generating fresh content for City & State's website in the lead up to our relaunch in June. Look for daily political deep dives, analysis, profiles, and Q&As, plus City & State's best known features, including Winners & Losers, Ask the Experts and Heard Around Town, plus birthdays, people moves, job listings and our latest power list: The Pennsylvania 100.
City & State encourages our readers to send feedback on our comprehensive coverage and to subscribe to our morning newsletter, First Read. More newsletters will be launched in the coming months, including Harrisburg Agenda, for all the latest on policy and legislation. 
City & State is committed to be Pennsylvania's unrivaled source for political news. Please follow City and State on social media @CityAndStatePA and send us a shout out to help celebrate this exciting time.