Power List
City Council's freshmen four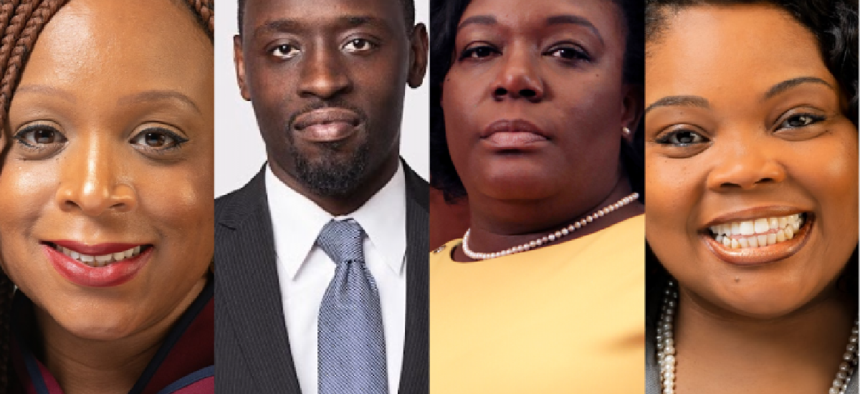 For this generation of council members, the issues are personal.
Philadelphia's freshman four took office back in January 2020 with hopes of making structural changes while on City Council. Little did they know, last year would give rise to a global pandemic and the murder of George Floyd – two events that would soon change Philadelphia – possibly forever. The four Council members, Jamie Gauthier, Kendra Brooks, Isaiah Thomas and Katherine Gilmore Richardson, have big ambitions for the city's future. 
They hit the ground running once in office, championing relief efforts for those hardest hit by the pandemic and related business closures. Gilmore Richardson, the youngest woman ever elected to City Council, spearheaded a small business relief fund that helped keep struggling businesses afloat before federal aid came down the pipe. Thomas, who got his start in politics working part-time for then-state Rep. Tony Payton Jr., put together Black Workers Matter legislation that looked to hire back Black and brown workers who were laid off in the hospitality industry. He also made a name for himself earlier this year by passing two "Driving Equality" bills designed to curb negative interactions between law enforcement and drivers by limiting when police can pull over drivers for secondary traffic violations. Brooks and Gauthier saw their legislative accomplishments come through the Emergency Housing Protections Act, which kept thousands of renters on the brink of homelessness in their homes and increased access to affordable housing. Brooks, who hails from the city's Nicetown neighborhood, is the first Working Families Party member to be elected to City Council. Gauthier, who was born and raised in West Philadelphia, brings housing and economic development experience to the 3rd district. 
Together, the four have been a strong voice for equitable treatment for minority communities and they continue to look to address issues related to gun violence, workforce development and more.