Power List
2022 Above & Beyond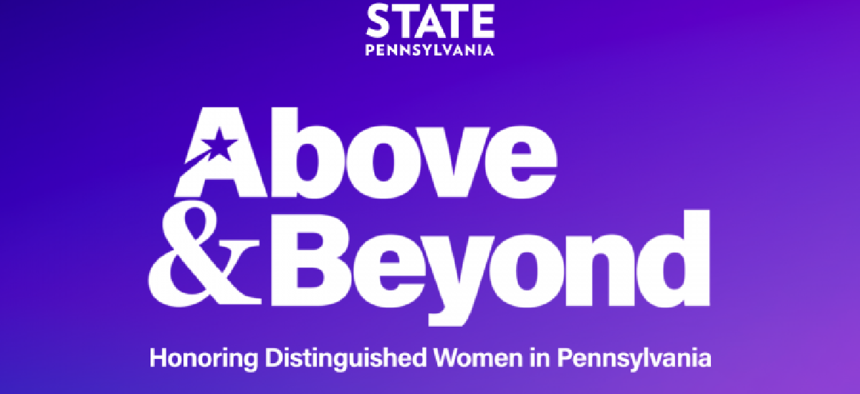 Above and Beyond: It's an admittedly abstruse title for a list honoring a select group of women making a difference in Pennsylvania. But within those three words can be found not just a catalyst for these honorees' achievements, but the very reason why we have put together this list recognizing these 40 amazing women: Every day, these women – some of whom you may know, others whom we are thrilled to introduce you to – go above and beyond what's asked of them.
They blaze trails in typically male-dominated fields like trucking and politics.
They rise to the highest levels in major nonprofit organizations, law firms and media companies.
They advocate for their causes at City Hall, in Harrisburg and in Washington, D.C., and they hold influential roles at every level of government.
In recognition of their accomplishments, City & State is honoring these 40 remarkable women serving in government, business, nonprofit organizations, medicine and more. The following profiles were written by City & State staff and Hilary Danailova, a freelance writer.
---
---
Nina Ahmad
President, Pennsylvania NOW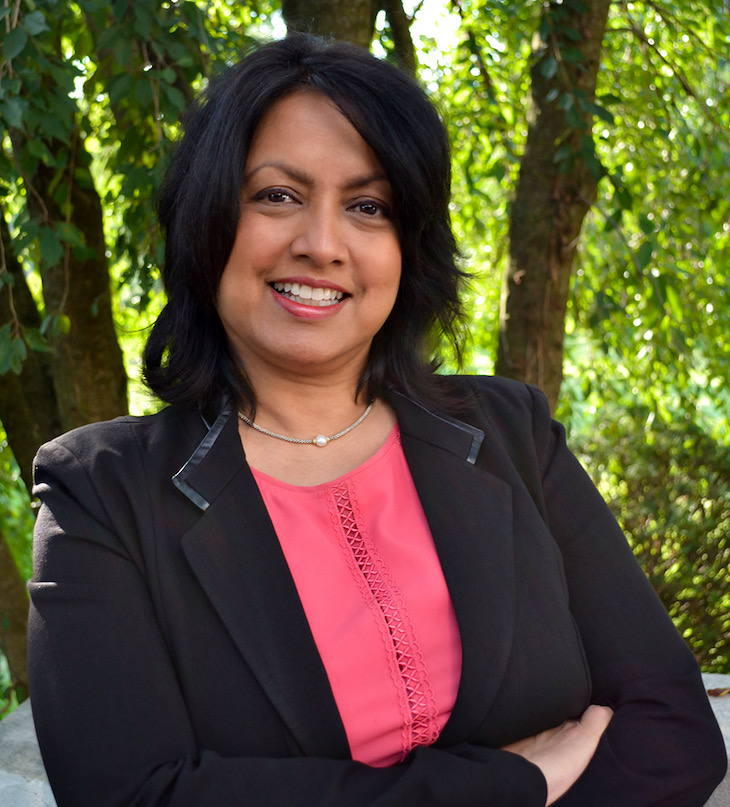 Nina Ahmad, who leads the Pennsylvania National Organization for Women as the organization's president, is sui generis. In 2020, Ahmad became the first person of color, the first immigrant and the first scientist to become a Democratic nominee for statewide office when she was chosen as the Democratic nominee for auditor general. While she came up short in the general election, Ahmad became the first woman of color to receive more than 3 million votes in a statewide election, earning more votes than Hillary Clinton and President Barack Obama did in 2016 and 2012, respectively. 
Ahmad is also a former Philadelphia deputy mayor – the first Asian American woman to hold a cabinet position in city history. She is also an acclaimed scientist, earning a doctoral degree from the chemistry department at the University of Pennsylvania and having served as the director of molecular biology of the Research Department at Wills Eye Hospital. 
"Having lived through the War of Independence of Bangladesh as a child, I saw the power of everyday people to make positive change, when united in the fight for freedom," Ahmad said. "I am deeply grateful to Philadelphia – and Pennsylvania more broadly – for giving me an opportunity to put down my roots, get an education and raise a family. These experiences have led me to advocacy when I see injustice and to be of service by crafting solutions to address that injustice."
Jennifer Allen 
Chief, Section of Palliative Medicine & Hospice, Lehigh Valley Health Network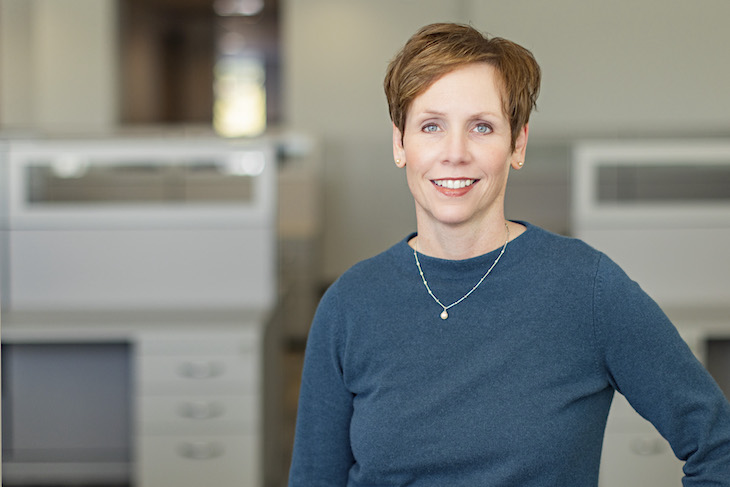 Palliative medicine – specialized care to mitigate suffering for seriously ill patients – has surged to prominence during the COVID-19 pandemic. But it wasn't on Dr. Jennifer Allen's radar during medical school at SUNY Health Science Center of Syracuse until a course at Harvard opened this busy, native Buffalonian internist's eyes: "I realized that palliative care is what I love about medicine: building relationships and being able to take time guiding people."
During the pandemic, Allen put those skills to use by elevating the level of care at Lehigh Valley Health Network's palliative medicine and hospice section, where she spent seven years before taking over as department chief in 2019. The former high school candy-striper and emergency medical technician could hardly have foreseen the challenges of caring for hospitalized COVID-19 patients. Families were initially unable to visit, so "they'd be in the parking lot holding up signs saying, 'Please take care of my loved one.' It was heart-wrenching," Allen recalled.
As palliative care chief, Allen is proud of strengthening both an inpatient consult service and a home-based team connecting patients with nurse practitioners. She also set up a committee to address cultural competence, psychological safety and inclusion. "If anything, I think that our team has come out stronger," she said.
Kendra Aucker
President & CEO, Evangelical Community Hospital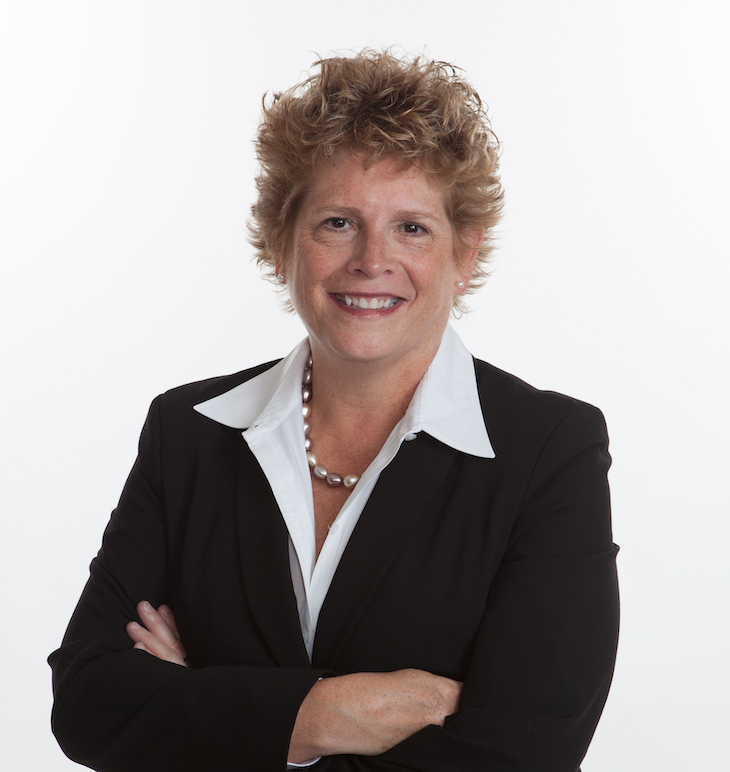 After initially entering the health care industry through public relations and marketing, Kendra Aucker now serves as the president and CEO of Evangelical Community Hospital, a position she has held since July 2015. She previously worked as the hospital's executive vice president and its chief operating officer, and has been a member of its leadership team since 1990. 
"I was fortunate to have been raised by a mother who was a registered nurse and loved her profession," Aucker said. "My father was a biology teacher who was passionate about the reliability of science. Their examples have helped me tremendously especially over the past two years. When you serve a community hospital, you really are in service to the community – and I am blessed to serve the region in which I was raised."
Aucker is active outside of Evangelical Community Hospital as well, as she currently is on the board of directors of the Hospital and Healthsystem Association of Pennsylvania, as well as the board of directors of CHART, a regional risk retention group made up of hospitals in Connecticut, New York, Pennsylvania and West Virginia. Aucker is also a member of the American College of Healthcare Executives and the Medical Group Management Association, and is a Healthcare Fellow of the Healthcare Advisory Board.
Jill Beck
Litigation Attorney, Blank Rome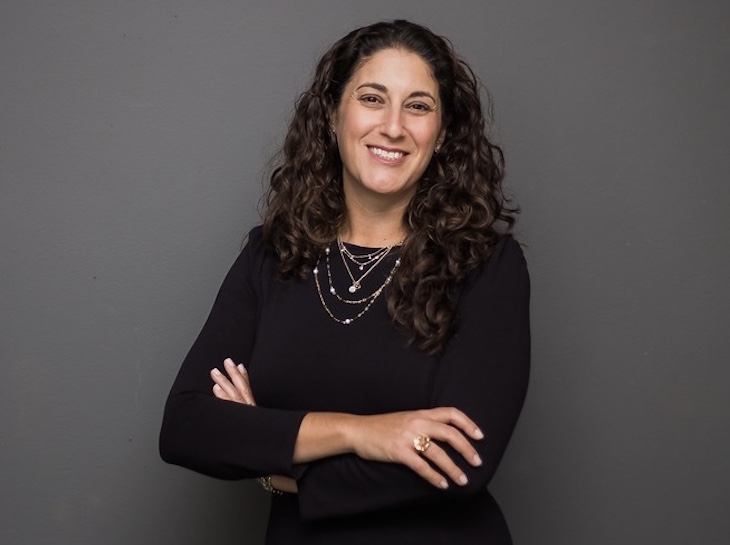 Jill Beck has used her experience in litigation and appellate advocacy to help Pennsylvanians gain access to justice. As an attorney at the law firm Blank Rome, Beck serves as a litigation attorney and the pro bono chair for its Pittsburgh office. In her first few months as chair of the pro bono committee, Beck has taken on cases to help underserved individuals in the legal system, including victims of domestic violence and wage theft, those experiencing housing insecurity and low-income civil litigants. 
Beck stresses that she didn't always want to be a lawyer, but after working for AmeriCorps and providing services to children involved in the juvenile system, she said she realized she "wanted to be the type of lawyer who really knew my clients and could advocate for their needs based on that knowledge." 
Beck rejoined Blank Rome last year after taking a leave of absence to run for Pennsylvania Superior Court judge, where she lost in the Democratic primary. She got her start in legal work after graduating from George Washington University and Duquesne University School of Law, and began her career as an attorney at KidsVoice, representing abused, neglected and at-risk children in Allegheny County. She also served as a judicial law clerk for Pennsylvania Supreme Court Justice Christine Donohue, conducting legal research and drafting issues of first impression and state and federal constitutional claims.
Kara Beem
Senior Associate, Greenlee Partners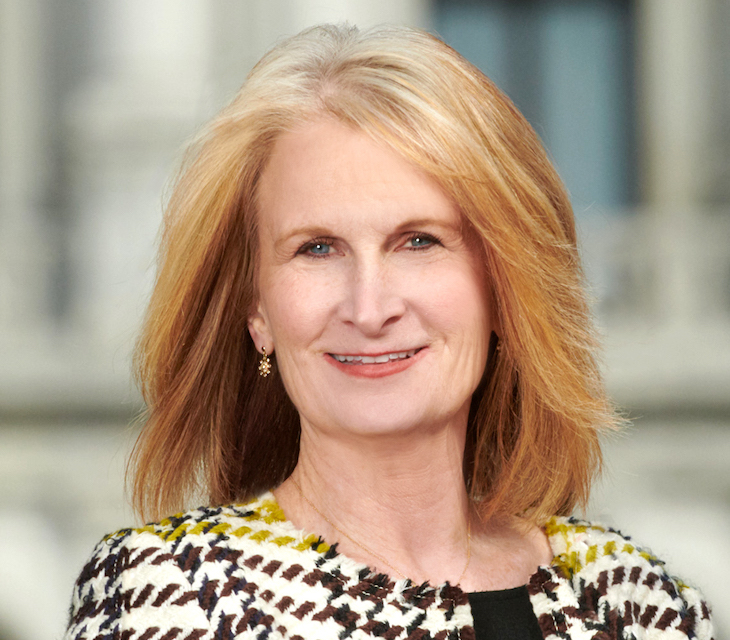 Kara Beem went to the same college, Trinity Washington University, that produced Kellyanne Conway and Nancy Pelosi – and it shows. "When developing messaging, I always try to figure out who are the natural allies to pursue legislative goals," explained Beem, a Capitol lobbyist at Greenlee Partners since 2007.
Beem's advocacy began in high school when she volunteered with the homeless. At Trinity Washington, she recruited other students to help at a children's congregant care facility. By the time she volunteered with Legal Aid at Dickinson School of Law, Beem was sure of her path. "I really enjoy lobbying; it's advocating in a different way," she said. 
After a stint at the Pennsylvania Newspaper Association, Beem worked on labor, health care and education issues at Capital Associates, another Harrisburg lobbying firm. She earned a reputation for successful public affairs campaigns, often for legislation that began with limited support from lawmakers.
At Greenlee, Beem helped the Alliance of Approved Private Schools improve their state funding formula to ensure predictable revenue flow, and has lobbied for licensing reforms that would allow health care workers to move where they're needed – an urgent priority for hospitals during the pandemic. 
Underpinning all this work: carefully tended relationships. For two decades, Beem has been part of Women in Pennsylvania Government Relations, "where we all lean on each other, and no question is considered dumb," she said. 
Jennifer Beer
Vice President of Government Affairs, Greater Pittsburgh Chamber of Commerce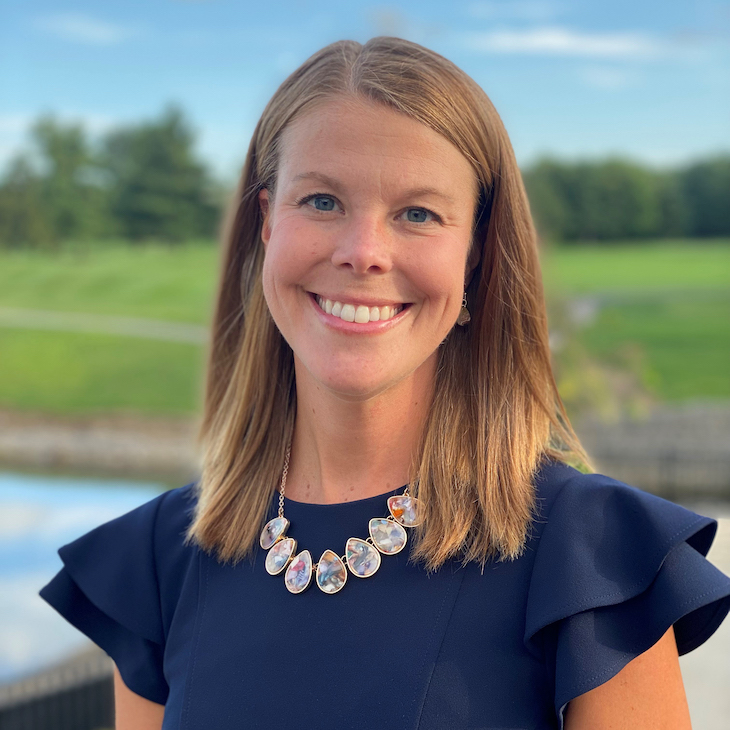 When Jennifer Beer got a C in her first chemistry class at the University of Pittsburgh, she switched her major from chemistry to political science – "the classes I was taking just for fun," she recalled.
Now vice president of government affairs at the Greater Pittsburgh Chamber of Commerce, a role she has held since 2018, Beer still loves policy, even the parts that she acknowledges "are a little wonky." From corporate tax policy to transportation and infrastructure investment, Beer relishes the welter of challenges she gets to address at the chamber, which aims to improve the economy and quality of life in Southwestern Pennsylvania. 
Beer's advocacy led to the passage of a 2020 statewide transportation bill and an expansion of the Neighborhood Assistance Program, a tax credit for disadvantaged communities. Her work has also secured bipartisan solutions for state public pension reform, criminal justice reform and infrastructure funding.
Beer, a one-time intern, now recruits her own interns and volunteers with Pennsylvania Women Work's "Three Cups of Coffee" mentorship program. She also co-chairs the Barbara McNees Spirit of ATHENA Scholarship program, named for her own former mentor at the chamber, which awards an annual scholarship for a Carnegie Mellon certificate program to a young woman from the Pittsburgh region. "It's to help women get from that middle management career path into the C-suite," explained Beer of a journey she herself has taken.
Patricia Blumenauer 
Vice President, Operations & Data Systems, Philadelphia Works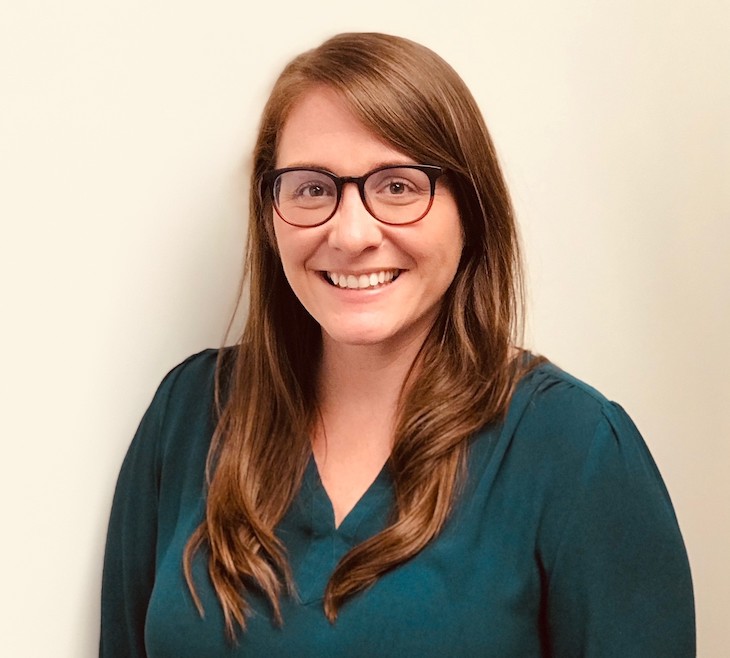 Five years ago, when Patricia Blumenauer joined Philadelphia Works, a nonprofit that focuses on workforce solutions, "we had a solid economy moving in the right direction," she recalled. Then the pandemic radically reshaped the labor landscape – and Blumenauer was forced to pivot in her role as the organization's vice president for operations and data systems.
Fortunately, Blumenauer is an expert at handling crises. A counselor by training – she holds a bachelor's degree in human development from Cornell University and a master's degree in clinical psychology from Chestnut Hill College ­– Blumenauer quickly saw that Philadelphia Works needed a digital intervention. 
Since Philadelphia's four PA CareerLink Centers could no longer serve 40,000 clients in person, Blumenauer developed the My PHL Career Portal, an online learning management system offering interview skills and industry-specific training. She also oversaw Philadelphia Works' collaboration on the Skills Forward Initiative, a public-private partnership that helps local employers train and mentor workers, especially in the growing fields of health care and information technology.
Originally from Long Island, Blumenauer said she "fell in love with the city, and committed to figuring out how I could make things better." She serves with the Philadelphia Digital Literacy Alliance and Peirce College's Career Bridge Advisory Council. "There haven't traditionally been a ton of women in this industry," Blumenauer noted. "But seeing things through a woman's lens brings sensitivity to these issues, and gets people to listen differently."
Jacquelyn Bonomo 
President & CEO, PennFuture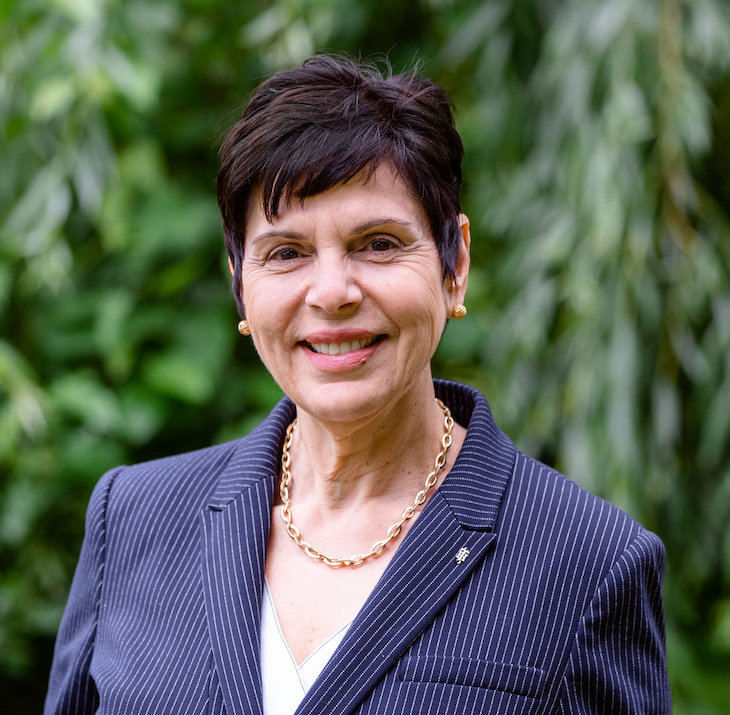 Jacquelyn Bonomo remembers the moment that made her an activist. The Pennsylvania native had returned to Luzerne County after several years in Arizona and Wyoming, and saw her beloved Nescopeck Creek threatened by a dam project. "That was really the beginning of my career," she reflected.
Thirty-seven years of environmental advocacy later, Bonomo is retiring from PennFuture, where she stabilized the young organization during her five years as president and CEO. Her legacy is a solid base of staff, supporters and funding "to continue this work," she said. Before PennFuture, Bonomo spent nearly a decade as vice president of conservation programs for the Western Pennsylvania Conservancy. Under Bonomo's leadership, the conservancy quintupled the budget for its forest and water protection programs and grew its staff from 11 to more than 80.
After graduating from Penn State University, Bonomo, who grew up in Pennsylvania's coal country, fell in love with nature out west and was influenced by the environmental writings of Rachel Carson.
Multimillion-dollar grants to protect Pennsylvania's ecosystem "are the tangible parts of my legacy," said Bonomo, a dedicated hiker, birdwatcher and fly-fisher. "But especially with the climate crisis of recent years, my role as a plainspoken advocate calling out elected officials around fracking and petrochemicals – that's so important. Being a native gives me an authentic voice."
Angela Bowie
Public Policy Manager, Lyft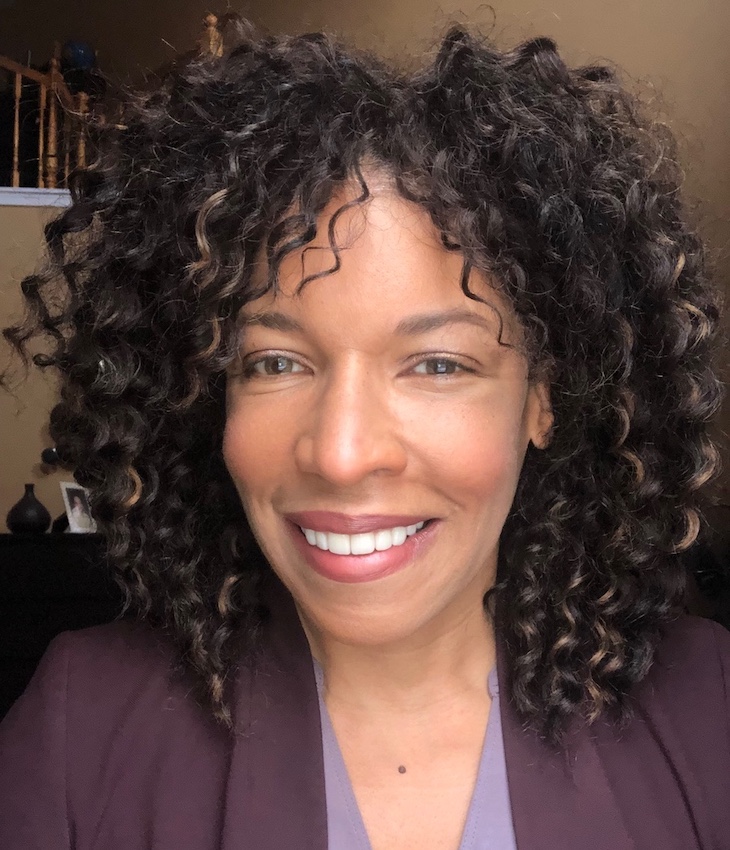 While her deep and wide-ranging experience in local, state and federal government advocacy made her an obvious choice to be the public policy manager for the ride-sharing company Lyft, Angela Bowie had a more immediate and trenchant rationale why she took on her latest role.
"One of the reasons I came to Lyft is because they were doing so much around transportation access at a time when I really needed it for my family – it was such an important resource for us – when the position became available, I really kind of jumped at the opportunity," she said.
At Lyft, Bowie, who credits her mother and grandmother with showing her how to overcome challenges "with perseverance, with strength, with courage, with a positive attitude," applies those lessons daily via initiatives that deploy Lyft drivers and vehicles as a viable transportation option for people around Pennsylvania who need rides. Via the company's Jobs Access and Community Access programs, Bowie helps ensure Pennsylvanians can get to job interviews, pick up groceries, see their physicians and more.
Although she is no longer in public service, Bowie said she remains committed to fulfilling her civic duties. She serves as a committeeperson in Philadelphia, is on the board of the Germantown Special Services District, and has been teaching political science to college students for almost two decades. "I never want to stop trying to help young people understand the importance of participation, of having a voice and being at the table," she said.
Dana Brown
Executive Director, Pennsylvania Center for Women in Politics, Chatham University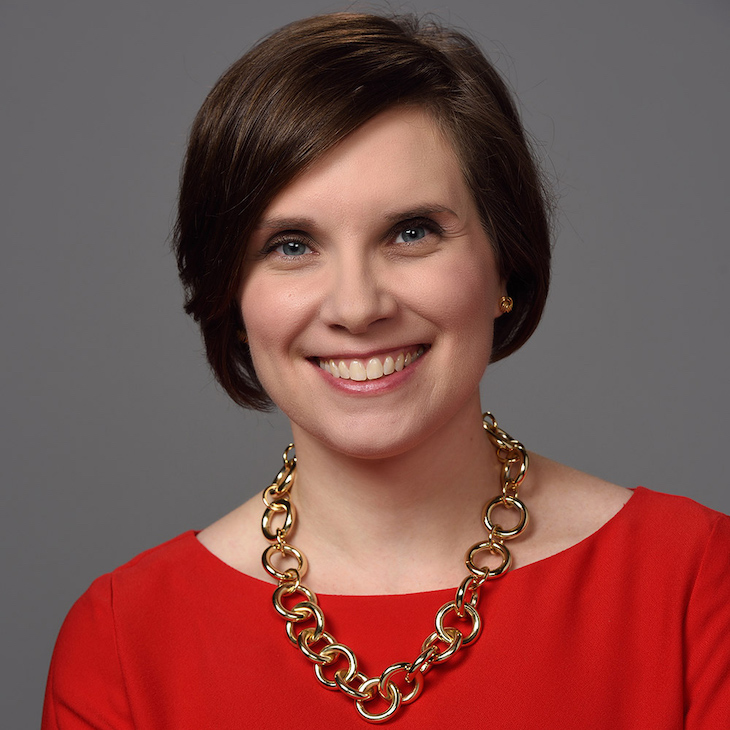 If you're consuming news about women in politics, there's a good chance that one of the experts cited on the subject will be Dana Brown. That's because, since 2010, Brown has led the Pennsylvania Center for Women and Politics at Chatham University.
Exploring the power of political participation has been a focus of Brown's since childhood, when her father, a union member, constantly impressed upon her the importance of understanding the relationship between politics and people's lives. "I would say that that intersected with learning about the feminist movement in middle school and high school and realizing my own agency and the importance of what I could do to help improve people's lives, particularly women's lives," Brown said.
To do that, Brown became the first member of her family to go to college – the first stop in an academic journey that also included getting a master's degree and a doctorate at Rutgers University, where she also spent time at the school's Center for American Women in Politics.
At the Pennsylvania Center for Women and Politics, Brown is heavily invested in the resumption of Ready to Run, its successful campaign training program, and the National Education for Women's (NEW) Leadership Pennsylvania, which Brown describes as "a six-day residential public leadership Bootcamp for undergraduate women." She also serves on the governor's Commission for Women, which she calls a "good opportunity for me to connect my students with Harrisburg, whether it be the executive branch or the state legislature."
Kim Brown
Partner, Jones Day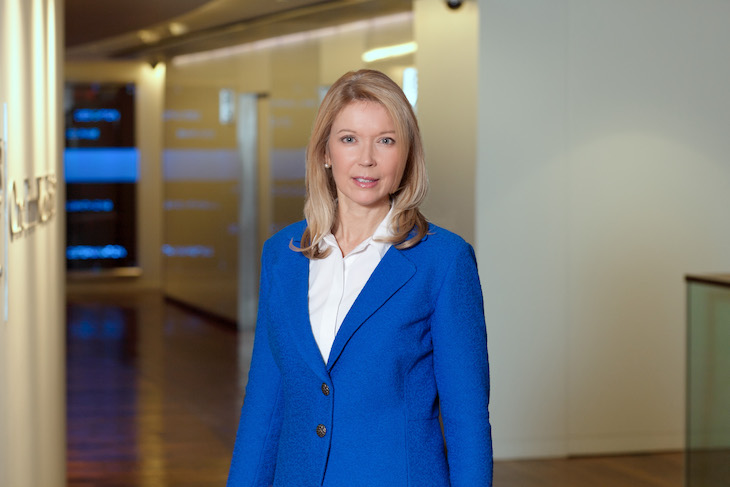 You can tell a lot about someone's work and work ethic by peer recognition – and by that metric, Kim Brown is a baller. Brown, a partner in Jones Day's Pittsburgh office, is a fellow of the Academy of Trial Lawyers of Allegheny County, a former president and board member of the Allegheny County Bar Association, and has been named a Pennsylvania Super Lawyer multiple times.
For Brown, such success might not have been preordained, but her career certainly was. She vividly remembers her fourth-grade teacher suggesting that she would make a good lawyer. From that moment on, she said, that teacher had "planted the seed. By the time I was in high school, I pretty much knew that that's what I wanted to do."
During a career path that has led to her becoming a sought-after trial lawyer, Brown had a number of female mentors at her workplaces, many of whom have gone on to become judges – something that doesn't interest Brown. "I have the heart of a trial lawyer," she said. 
Brown has two other critical roles at Jones Day. She is chair of the firm's Pittsburgh office's Diversity, Inclusion and Advancement Committee, and is a member of its Anti-Human Trafficking Task Force. She co-leads the task force's diversion court project, and her work there has resulted in her developing and publishing a best practices guide – "some of the stuff that I'm most proud of that I've worked on since joining Jones Day," she said.
Lynn Charytan
Executive Vice President & General Counsel, Comcast Cable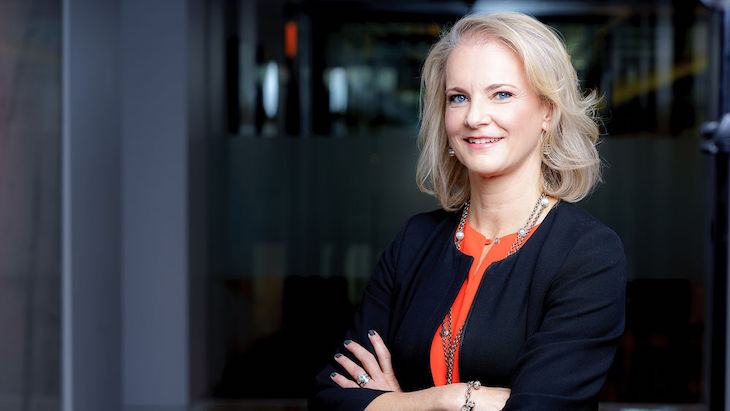 Comcast customers, Lynn Charytan heard you. Across 40 states and Washington, D.C., you complained long and loud enough about incomprehensible cable bills that Charytan and the team she leads at Comcast's cable legal department completely reworked how customers receive information. "We have what we think is an industry-leading platform that we're really proud of, Charytan said, "which has drastically reduced the number of calls we get in the first 90 days from customers not understanding their first bill – it really had an incredible positive effect, both for our customers and also for the business."
In addition to heading up legal affairs for Comcast Cable and its wide array of related products, Charytan, who previously served as in-house counsel for the Washington Post, works closely with the Philadelphia-based media behemoth's government affairs and regulatory divisions.
When not working on current and future cable priorities, she forecasts that the next area of interest will revolve around the expansion of broadband. Charytan focuses on paying back the crucial assistance from her own mentors by mentoring promising candidates and on paying it forward by challenging her team to volunteer for pro bono work, diversity initiatives or other causes like Innocence Project clinics. "I've made it a point to actively participate and go to as many of those clinics as I can," Chaytan said, "because I'm putting my money where my mouth is with this department."
Jeanne Cunicelli
Executive Vice President, UPMC; President, UPMC Enterprises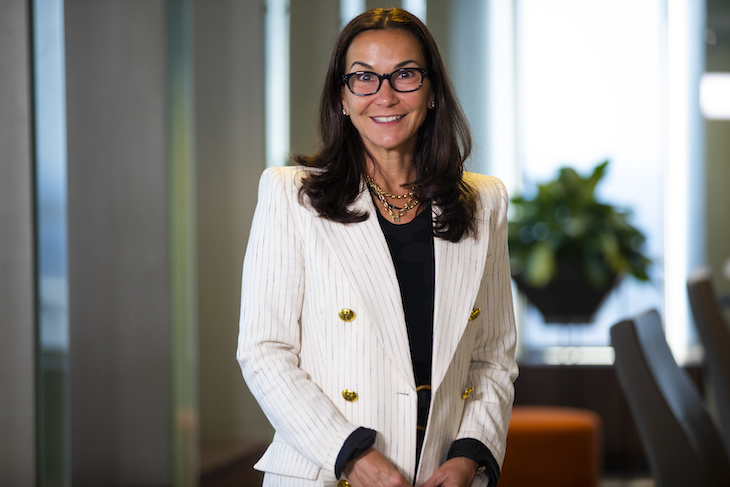 When Jeanne Cunicelli left her high-profile position with San Francisco venture capital firm Bay City Capital in 2017 to lead UPMC Enterprises' Translational Sciences, it represented a homecoming of sorts for her. She received her bachelor's degree in cognitive psychology from Carnegie Mellon University. Just four years later, Cunicelli was put in charge UPMC Enterprises, which launches and invests in companies that can benefit from the myriad of resources UPMC's depth and breadth of ventures and health care expertise can offer.
Under the leadership of Cunicelli, who is also an executive vice president at UPMC, UPMC Enterprises has focused on effectively distributing more than $1 billion in life sciences investments over the next two years, primarily through its two focus areas, Translational Sciences, which works on the transfer of scientific discoveries into life-changing medicines, diagnostics and devices, and Digital Solutions, which works to provide the technology that can improve the quality and cost-effectiveness of the health care experience for doctors, patients and insurance companies.
Maria Collett
State Senator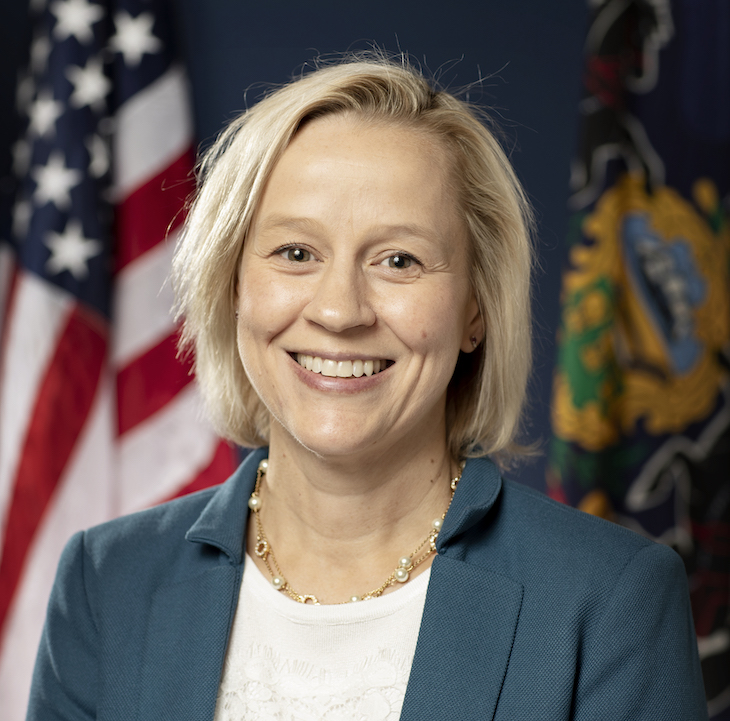 No matter where Maria Collett's career has taken her, she has always worked to use her position – and her talents – to help people in need. As a state senator, Collett has championed legislation designed to ensure Pennsylvanians have access to clean water, while also leading efforts to modernize health care, child care and caregiver laws. Collett leveraged her background in health care throughout the COVID-19 pandemic, introducing legislation to create a COVID-19 vaccine registry, as well as a bill to make sure COVID-19 vaccines were distributed equitably. 
Before her election to the state Senate, Collett spent time as a nurse, working as a trauma specialist, as well as in pediatric home health care and long-term care. She went on to work as a nurse educator, assisting nurses with how to administer Medicaid programs. Collett also spent time as a deputy district attorney for Camden County, N.J., where she specialized in working with children facing abuse and neglect.
Collett believes that her multidisciplinary past has helped make her a more effective public servant. "Throughout my career as a lawyer, nurse and nurse educator, advocacy was the common thread," she said. "I saw just how impactful our representatives in Harrisburg were in shaping policies that dictate victims' rights, health care access, medication costs, and more. As a state senator, I knew I could bring a fresh perspective and advocate for my community on a much broader scale." 
Stephanie Conners
Executive Vice President & Chief Operating Officer, Jefferson Health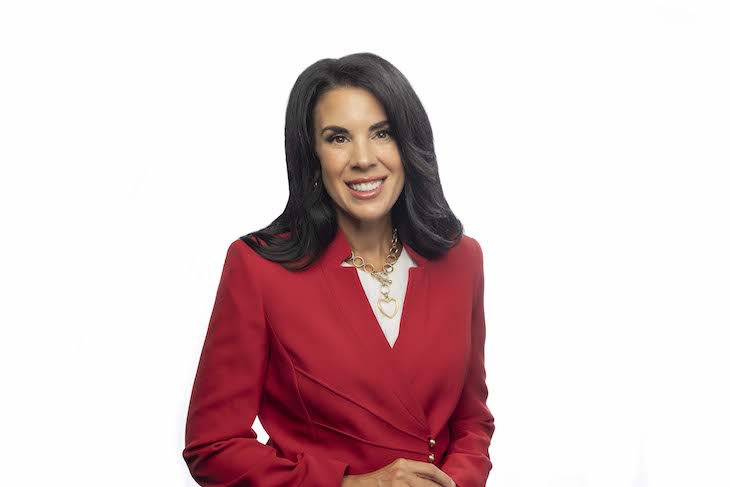 Stephanie Conners' father worked as a security guard at Villanova so his daughter could enjoy the tuition benefit – and become the first in the family to attend college. When she was denied admission, he convinced Villanova's dean of nursing to meet a young Stephanie, who promised her: "If you give me the chance, I'll make you proud." It worked: By her early 30s, Conners, then at Hahnemann University Hospital in Philadelphia, had become the youngest chief nursing officer in the country. 
Today, Conners holds a master's degree from Eastern University and oversees 18 acute care hospitals, one long-term care facility and a robust outpatient network across two states as executive vice president and chief operating officer of Jefferson Health.
Conners is proud of Jefferson's growth under her watch. "Our model integrates our philanthropic, academic, and clinical innovations across all pillars," she said. A recent example is Jefferson's merger with EinsteinHealthcare Network, which Conners supported. She also chairs the American Heart Association's "Go! Red for Women" campaign.
Some years ago, after Conners gave a speech, a woman in the audience asked her: "Are you that girl with big black hair?" It was the Villanova nursing dean who'd given Conners her start. "My whole life has been paying it forward," Conners told her. "Taking a chance on young people,seeing the fire in their bellies, and giving them the opportunity that somebody gave me."
Jessica Cosmé
Vice President of Public Affairs & Strategic Communications, Bellevue Strategies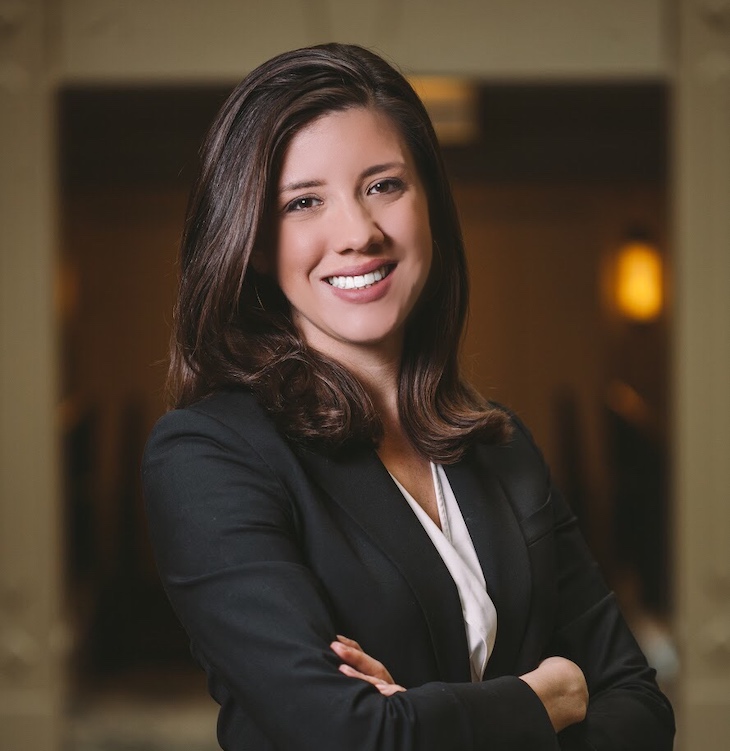 After spending more than a year as the director of public affairs for the government relations firm Bellevue Strategies, Jessica Cosmé recently took over as the company's vice president of public affairs and strategic communication. Her clients include Amazon, PECO, the African American Chamber of Commerce, Pennsylvania Academy of Fine Arts and Everytown for Gun Safety. Now in her fourth year at Philadelphia-based Bellevue, Cosmé, a Western Pennsylvania native who earned her degree in political science from Slippery Rock University and has served on the school's Council of Trustees, also leads the firm's coalition work to raise the minimum wage and reduce gun violence in Philadelphia. 
Her experience in communications goes well beyond her current work navigating relationships with political, nonprofit, business and labor leaders. Cosmé's past roles include serving as the national finance director for Gov. Tom Wolf during his first term, advising state legislators and members of Philadelphia City Council, and working as the communications director for the state's staff nurses and practitioners union. 
Cosmé said that after nearly a decade in politics, she realized that "you need to be able to tell your story and bring others into your work for it to last," and that she's "found the right team and place to bring it all together" at Bellevue.
Kathy Dahlkemper
Former Erie County Executive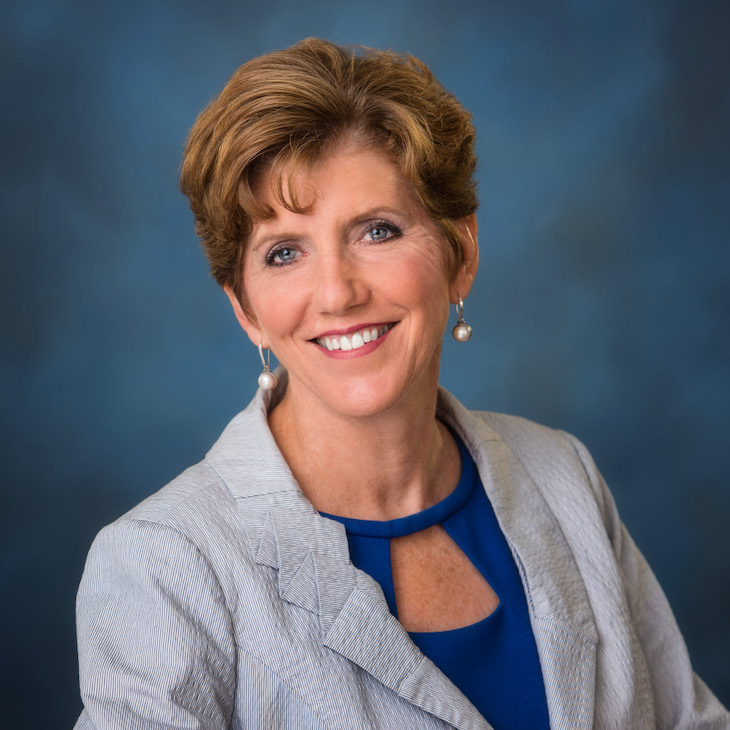 Kathy Dahlkemper has had a decorated career in public service. She most recently served as Erie County Executive, a position she held from 2014 to 2022. In this role, Dahlkemper helped facilitate the creation of the Erie County Community College and the Blasco Idea Lab. Dahlkemper prioritized strengthening the county's economic development environment, and helped establish the county's Diversity, Equity and Inclusion Commission. 
Prior to her time as county executive, Dahlkemper represented the state's 3rd Congressional District, serving as a member of Congress from 2009 to 2011. While in office, Dahlkemper authored a landmark amendment to the Affordable Care Act – the "Young Invincibles" amendment – that allows young adults to remain on their parents' health insurance policies until the age of 26. 
Dahlkemper has also served on multiple state commissions, being named to both the Great Lakes Commission and Gov. Tom Wolf's Redistricting Reform Commission. Dahlkemper is also a member of the Pennsylvania Center for Women and Politics advisory board, a project of Chatham University that aims to provide women with the education and training to pursue opportunities in politics and government. 
"I always want to leave an organization, a place, an event better than I found it," Dahlkemper said. "We can never fix all the things that need to be done to ensure equal opportunities for all, but we can do what we can to bend the arc of history."
Susan Gobreski 
Director of Government Policy, League of Women Voters of Pennsylvania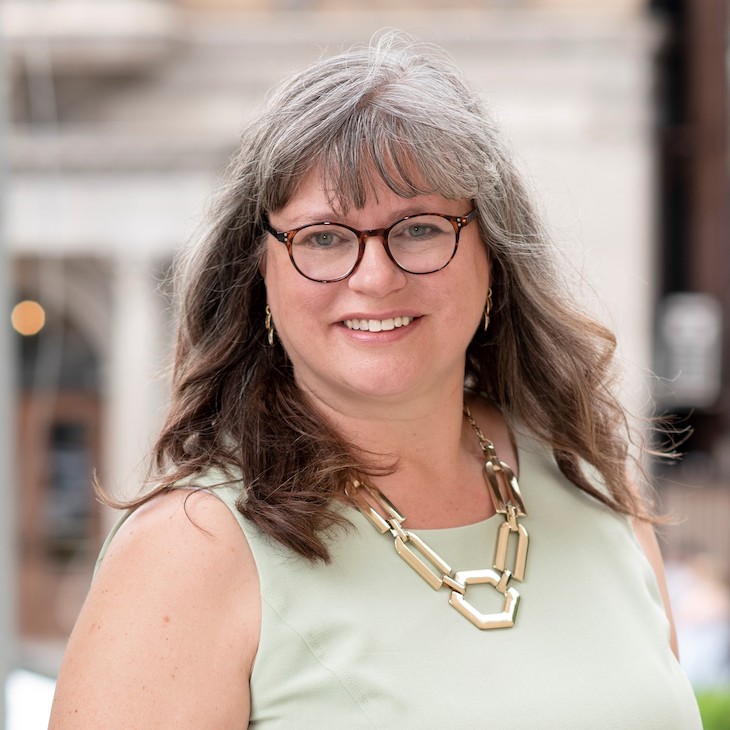 Over a career devoted to public policy, Susan Gobreski has seen firsthand the increasing polarization of America's electorate. But regardless of left or right, "every issue you care about starts with individuals being able to participate," Gobreski observed. "Who gets to vote, how it's decided, who's deciding – these things matter."
As director of government policy for the League of Women Voters of Pennsylvania, Gobreski chairs a committee that promotes voting rights, voting policy and redistricting. Her recent priority has been making voting accessible and convenient for everyone eligible – advocating for early voting, automatic voter registration, and voting by mail.
Gobreski was attuned to civic awareness as a child in Chester County, where her mother was a professor of political communications and her father worked as an environmental engineer. After earning bachelor's and master's degrees from Temple University, she spent a decade as president and executive director of Education Voters PA, a nonprofit she founded.
Gobreski then served as the director for community schools for the City of Philadelphia until starting the Sedgwick Group, a Philadelphia consultancy where she advises the Pennsylvania Budget and Policy Center. In 2020, she volunteered with Power the Polls, a nonprofit that focuses on ensuring proper staffing levels for polling places.
"The question is, do our policies encourage or discourage people from voting?" Gobreski asked. "My goal is to modernize our system so that those in power can't stack the deck for themselves."
Florencia Greer Polite
Chief, Division of General Obstetrics and Gynecology, Penn Medicine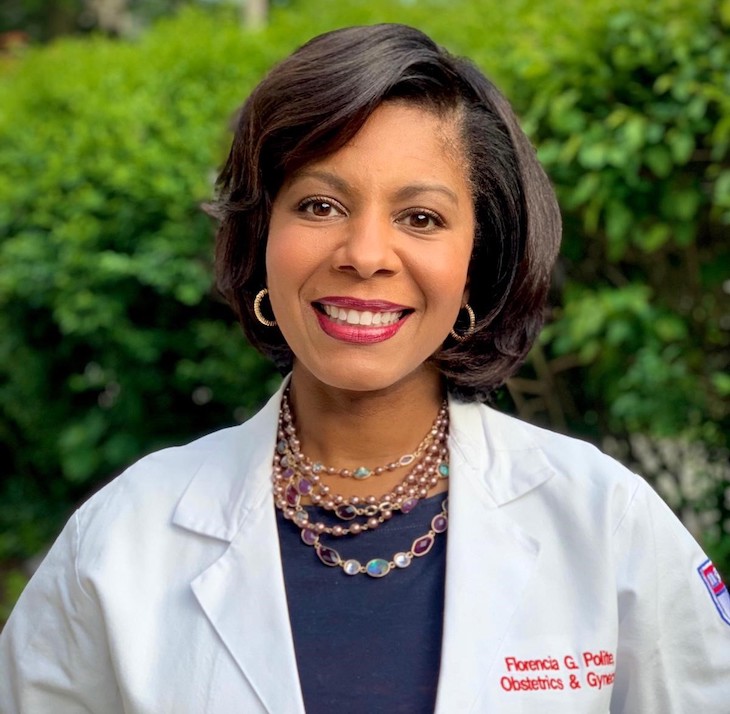 Dr. Florencia Greer Polite got her COVID-19 vaccine the first day she was eligible; over the following 48 hours, she posted her reactions on Instagram. Only 4% of doctors in the U.S. are Black, and Polite knew she was an influencer for communities of color. 
"Transparency has to be at the forefront, especially with America's history of medical racism," explained Polite, who heads Penn Medicine's division of general obstetrics and gynecology and is a professor at Penn's Perelman School of Medicine. "I am not traditionally an early adopter, but I knew this could be a game-changer for the racial disparities we see with COVID." Her instinct was correct: In the months that followed, dozens of people told Polite they'd gotten the shot because of her.
Polite spearheaded Penn Medicine's Operation CAVEAT (COVID Acceptance Vaccine Education and Adoption Taskforce), which addresses vaccine hesitancy in staff members of color through open forums and partnerships with community organizations. Polite has made a point of sharing her experience with Black employees, who then often get vaccinated "and become conduits to the community" themselves, she noted.
Polite, who wanted to be a doctor since her Mt. Airy childhood, graduated from Harvard University and the University of Pennsylvania School of Medicine. "I love taking care of women across the lifespan," she said. And she relishes being a role model: "I am a woman physician of color, a wife and a mother. When medical students look up and say, 'Hey, could I also do all this?' They know I'm going to answer: 'Sure, you can.'"
Danielle Gross 
Director of Communications, Shelly Lyons Public Affairs & Communications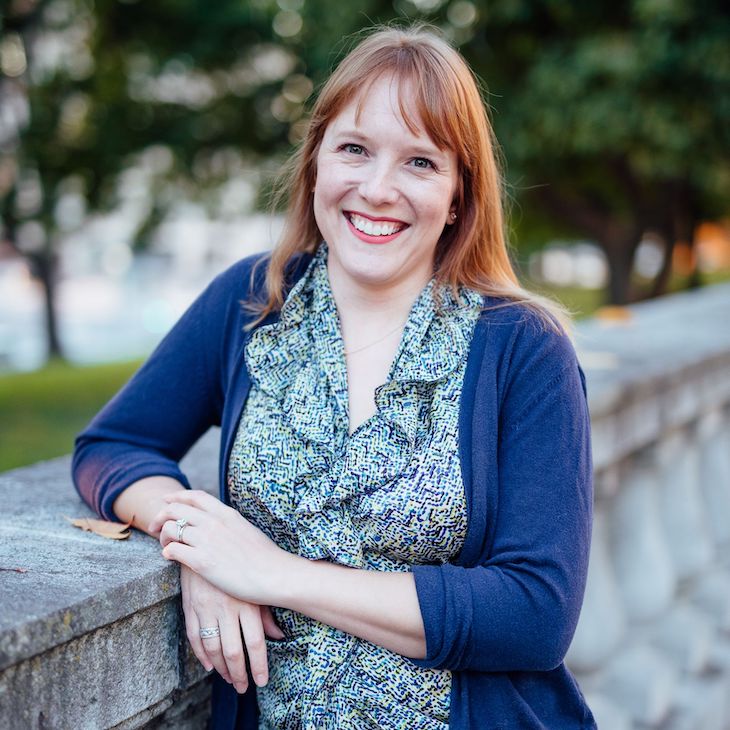 Danielle Gross traces her liberal advocacy to a childhood in rural Cambria County during a time when steel mills were shuttering and miners found work increasingly hard to come by. The South Fork Dam, whose 1889 collapse led to 2,000 deaths in the notorious Johnstown Flood, was a nearby reminder of Pennsylvania's checkered environmental and social legacy.
Those experiences propelled Gross toward the advocacy she does for clients at Shelly Lyons, known for representing environmental causes, public sector unions, and public education. Gross is particularly proud of her work with PA Schools Work, the coalition that lobbies for increased public school funding. "We've been able to unite stakeholders around efforts to push through a more favorable funding formula," said Gross, who also advocates for her local public schools in York County and is the weekly Democratic commentator on ABC 27's "This Week in Pennsylvania." 
Gross is known for her ability to stay ahead of the ever-evolving media landscape. "When I started in 2004, we were still sending faxes," she recalled. Convincing her clients to embrace social media was "an uphill battle" for Gross, a prominent liberal voice on Twitter. "In the beginning, lawmakers weren't on it," she explained. "But today, we have to communicate today on a lot more channels – and differently."
Glennis Harris 
Senior Vice President, Customer Experience, The GIANT Company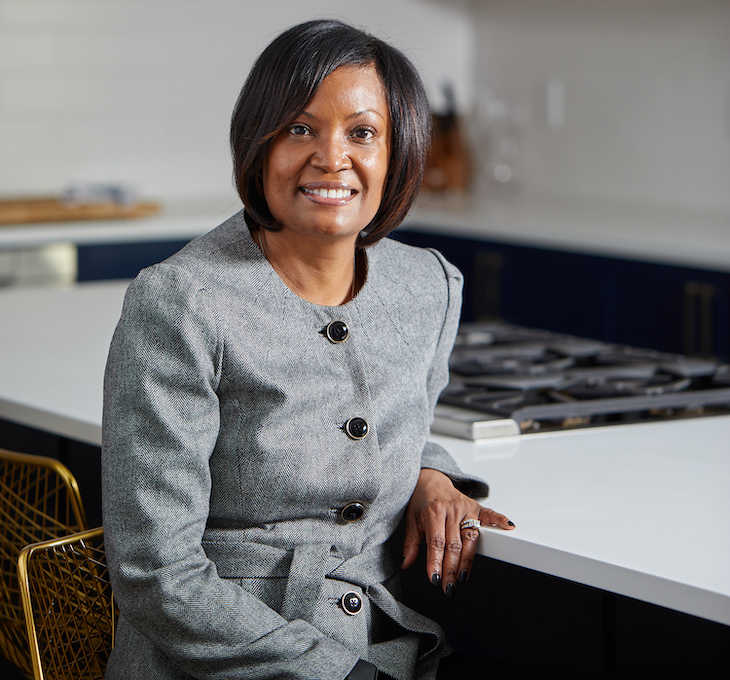 On the South Side of Chicago, Glennis Harris learned about relationships from her parents, a teacher and a fireman. "They taught me how important it was to show care in every interaction," recalled Harris.
It's a skill Harris brings to her role overseeing 35,000 team members at The GIANT Company, where she never forgets that those individuals power the chain's 190 supermarkets. Since joining the company a year ago, Harris has helped open four new stores, along with reopening GIANT's Philadelphia flagship after it was damaged by the remnants of Hurricane Ida. The retail veteran also oversaw the launch of a Philadelphia e-commerce center and the expansion of delivery to New Jersey – both in response to pandemic-driven demand for the GIANT Direct online service.
Harris started her supermarket career in 1987 at the SuperValu/Jewel-Osco chain; by 2012, Progressive Grocer Magazine recognized her as a Top Woman in Grocery in the Rising Stars division. A psychology major at the University of Illinois-Chicago, Harris has always focused on people: She sponsors GIANT's CARE resource group, which supports parents and caregivers, and mentors young, college-bound women through her church ministry.
"Being a female leader in a male-dominated world is something I don't take lightly," said Harris. "I have a responsibility to ensure women always have a seat at the table. My passion is helping others achieve their best."
Kadida Kenner 
Executive Director, New Pennsylvania Project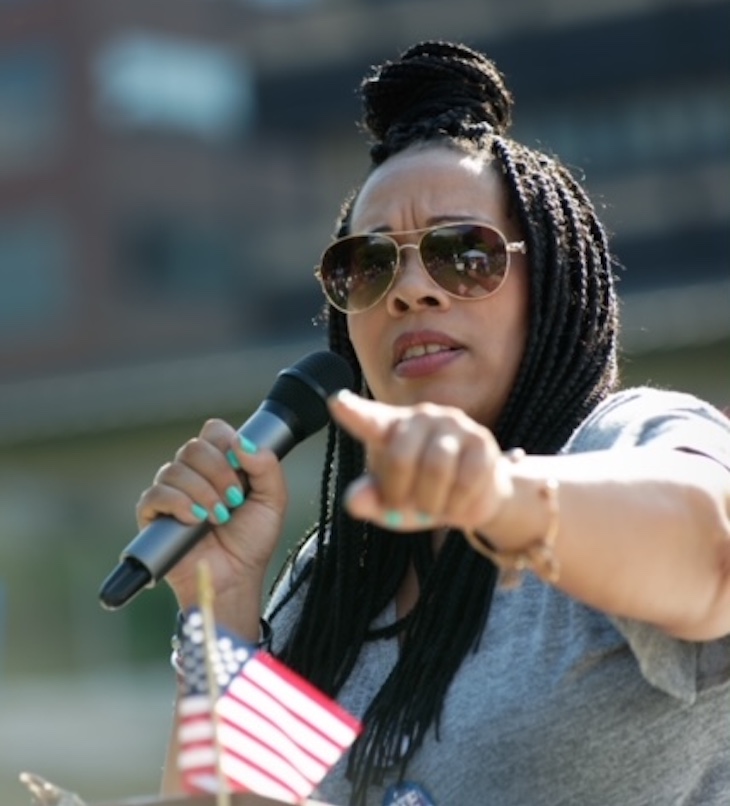 Political activism is in Kadida Kenner's DNA. "My great-grandfather was a civil rights activist in Memphis who was assassinated in 1911," said Kenner, a Monroeville native. "My mom took me to cast ballots with her every Election Day. Our dinner table conversations were about the importance of voting."
Kenner has written a new chapter in the family political playbook with the New Pennsylvania Project, a West Chester-based voting rights organization modeled after Georgia gubernatorial candidate Stacey Abrams' New Georgia Project. As founding executive director, Kenner's mission is to register and mobilize Pennsylvanians who have often been electorally marginalized –­ especially youths and communities of color. Kenner is also co-chair of Why Courts Matter – Pennsylvania, which advocates for independent state and federal courts.
In 2008, Kenner was director of the Sephora at the King of Prussia Mall when Barack Obama's presidential campaign team asked her to do his makeup for a campaign speech. Inspired by that meeting, Kenner decided on the spot to quit retail, complete her Temple University degree in broadcast journalism, and volunteer on political campaigns, including those for Obama and former Philadelphia Mayor Michael Nutter. 
After roles at the Central Intercollegiate Athletic Association TV network and the Pennsylvania Budget and Policy Center, Kenner started the New Pennsylvania Project in 2021. She's pleased at the organization's progress in registering the 1.1 million eligible Pennsylvanians. "And even as our voting rights are in peril, I'm proud to see similar projects popping up elsewhere," she said.
Carol Kuniholm
Chair, Fair Districts PA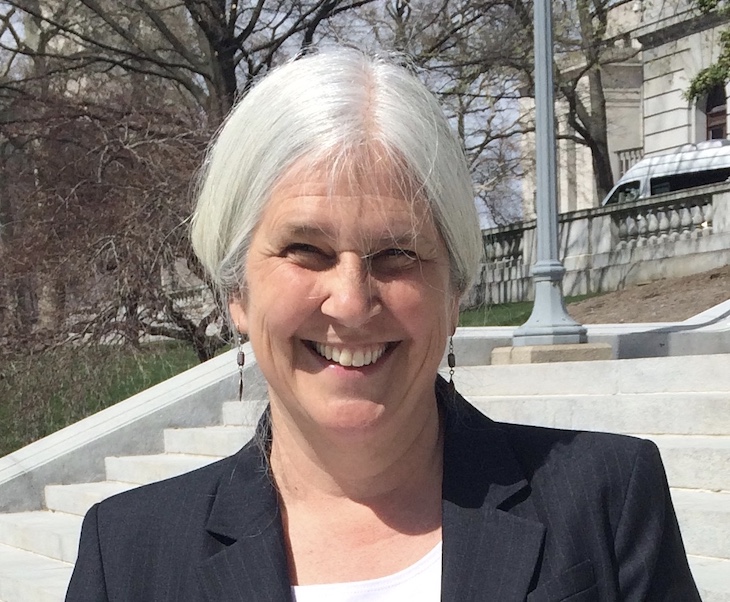 When Carol Kuniholm was an Episcopal youth pastor in Paoli, she was shocked by the inequities between the lives of her suburban charges and those of their counterparts from Philadelphia's Kensington neighborhood. "Their school didn't have a library or a real playground," she recalled of the Philadelphia children. "There were bail discrepancies. I saw whole families wrecked by bad policies." Kuniholm's colleagues on the Pennsylvania Board of the League of Women Voters "had spent decades advocating for changes that never happened. And I realized why: gerrymandering."
Fair Districts PA was born of this awakening. "We weren't being heard, so we realized we needed to make a lot more noise," said Kuniholm, a native New Yorker. She started the nonpartisan coalition in 2016 to push for a fairer redistricting process – and better representation in both Congress and the state legislature.
Weeks after the 2016 presidential election, Kuniholm was shocked when 1,000 people showed up for a public meeting. To date, more than 43,000 Pennsylvanians have attended Fair District PA's 1,100 public events, and a team of volunteer speakers raises awareness statewide.
As a result, "we've gotten a lot of public attention on the mapping fight, and I believe the state legislative maps we have now are much fairer," said Kuniholm. But she doesn't intend to stop: "We've learned that power in Harrisburg is held by just a handful of leaders – and they won't give that up easily."
Hilary Link
President, Allegheny College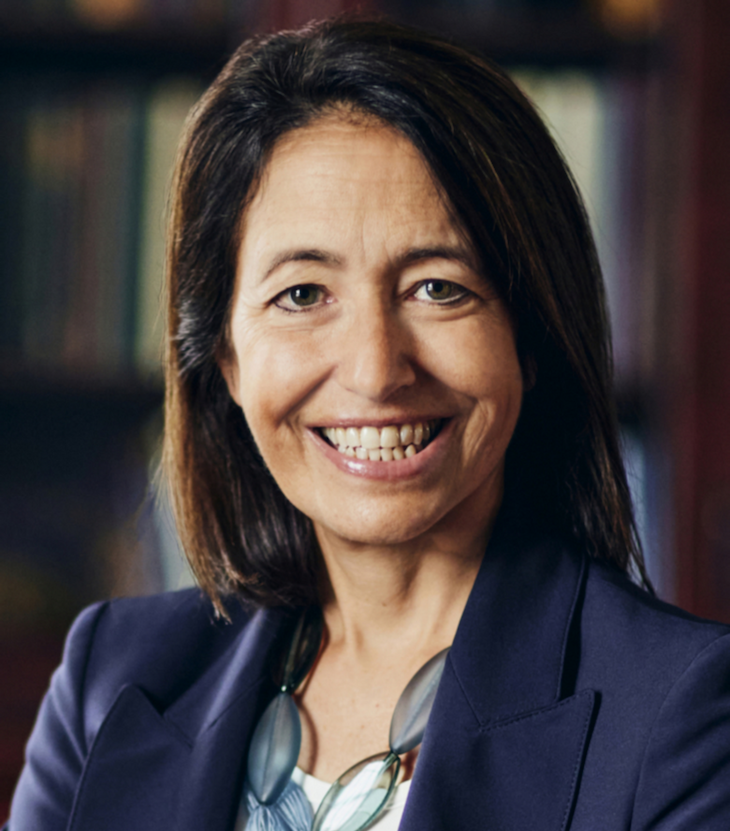 As the first female president of Allegheny College, Hilary Link is well aware of the importance of being a role model. From her stay-at-home, Radcliffe-educated mother to the working-mother provost at Barnard, Link has long cultivated those bonds. "I would say that I have consciously sought out role models who are women leaders," she said "whether that's in higher education or in industry, or government, or anything you can think of, because I just think we keep learning from people who are doing things, either alongside us or ahead of us."
Link, who holds a master's and a Ph.D in Italian language and literature from Yale University, has taken a similar approach to leading Allegheny College. A member of the Climate Leadership Steering Committee of Second Nature's Presidents' Climate Leadership Commitment, Link recently oversaw the Gators' successful transition to carbon-neutral status – one of the first 10 colleges in the U.S. to do so.
The Renaissance scholar's current focus is on continuing the shift to a multidisciplinary approach that requires all Allegheny students to major and minor in two different areas. "We know Gen Z – they want to be more than one thing," Link said. "They care deeply about diversity. They want to solve these big, intractable problems. And I personally believe that those thinkers of the Renaissance kind of modeled the way of thinking that we're going to need to do that."
Suzanne Mayes
Co-chair, Business Law Department, Cozen O'Connor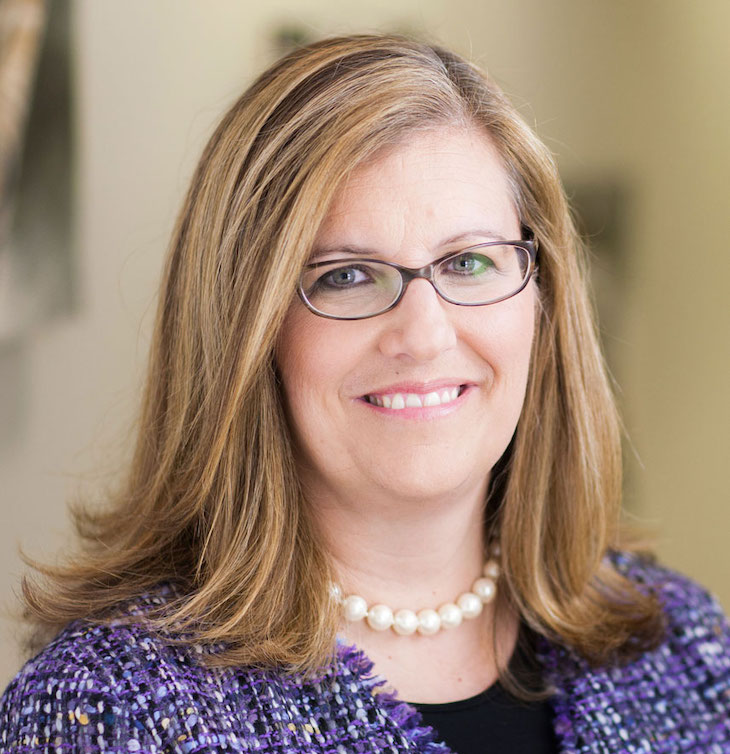 In her 15th year at the firm and third term on its board of directors, Suzanne S. Mayes has continued to become an even more integral member of the Cozen O'Connor team. Mayes is the co-chair of the firm's Business Law Department and Public & Project Finance Practice Group. 
With a focus on municipal and project finance, she practices in the areas of economic development, transportation, public works and housing. She also acts as a bond counsel for state, county and municipal clients and has completed several housing financings for state authorities. 
Outside of Cozen O'Connor, Mayes is a founding member of the board of directors of Ladies First, a nonprofit organization that provides education and networking opportunities for female public finance professionals in the region. With initial plans of becoming an environmental lawyer, Mayes quickly realized that she preferred the public-facing nature of the projects her first firm was assisting in financing. She said she's been privileged for more than 30 years to play a role in helping to finance "infrastructure needs such as roads and bridges, parks and trails, municipal and school buildings, sports stadiums, airports, and senior living facilities that improve the quality of life for the region."
Joanna McClinton 
Minority Leader, Pennsylvania House of Representatives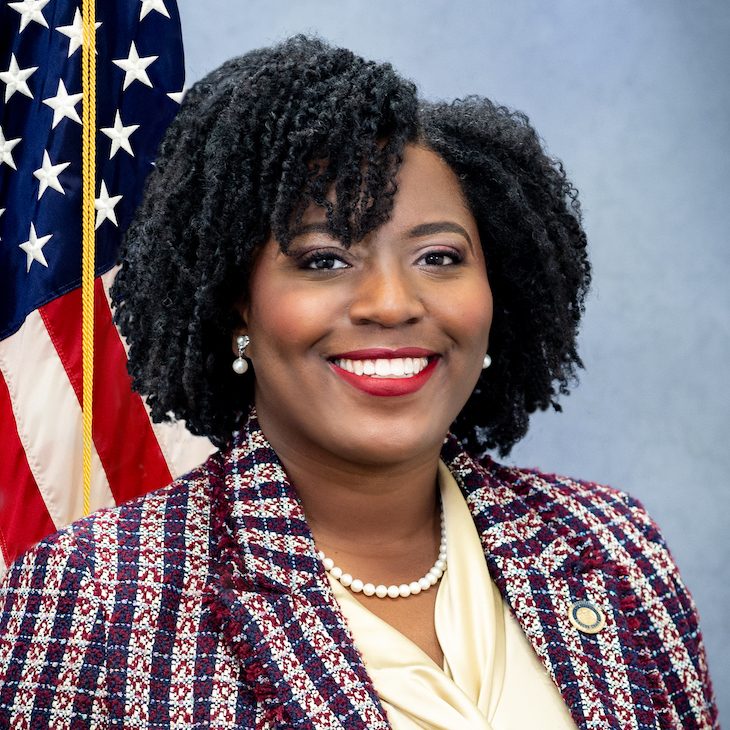 Joanna McClintongrew up around strong, capable women. Her mother organized a free church summer camp for youths who worked in the family deli; her pastor at Open Door Mission, the West Philadelphia church McClinton has attended her whole life, set a lasting example for a young McClinton by working her way through a master's degree and then a doctorate.
So it's no surprise that McClinton, a Democrat who has represented the 191st District in Delaware County and Philadelphia since 2015, is the first person of color and the first woman to lead either caucus in the Pennsylvania House of Representatives, where she serves as the Minority Leader."My whole life, I've been surrounded by women who showed me what it looks like to lead," said McClinton.
After graduating from LaSalle University and Villanova University School of Law, McClinton worked as an assistant public defender. In 2013, she became chief counsel to state Sen. Anthony Hardy Williams. "Watching him fight for public schools, as someone coming out of the court system, where many of my clients did not complete school – that inspired me to run," McClinton recalled.
During the pandemic, McClinton has helped secure $225 million in American Rescue Plan funds to support health care workers. She's also the first person of color to serve on the Pennsylvania Legislative Reapportionment Commission. "To undo the damaging impact of generations of gerrymandering, and set the course for an equitable future, really is exciting," she said.
Nia Ngina Meeks
Senior Marketing Manager, GreenbergTraurig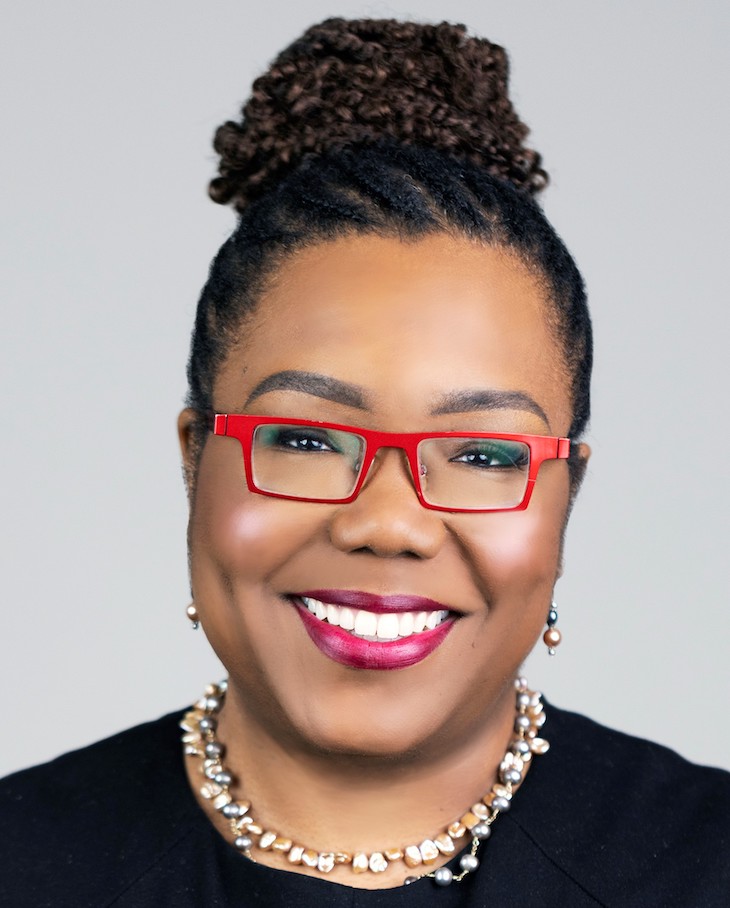 For Nia Ngina Meeks, deciding to make the transition from longtime independent journalist/analyst and educator to becoming the senior marketing manager for the Philadelphia office of the GreenbergTraurig law firm came down to one word: challenge. "I like to learn," she explained, "and this opportunity came along – they were looking for someone who was well versed in Philadelphia and the players and culture of Philadelphia."
As a frequent panelist on "Inside Story," the top-rated weekly public affairs television program in Philadelphia, and as the vice-chair of the African American collections committee at the Philadelphia Museum of Art and a board member of the nonprofit Philadelphia VIP, Ngina Meeks certainly met GreenbergTraurig's requirements. While her role there is focused on public-facing work like the firm's upcoming 25th anniversary in the Philadelphia market, she is also dedicated to promoting its pro bono efforts, its leading work as the first Philadelphia law firm to sign on to the city's Read by Fourth literacy initiative, and mentoring efforts that allow her to pay back the invaluable support she was given on her journey.
"I've found a plethora of women mentors in the city of Philadelphia, across the Commonwealth of Pennsylvania, really across the country," she said. "The key is really that sisterhood and that bond: I feel as though I'm a reflection of a light that's been poured into me by many others."
Anne Nevins 
President, Philadelphia Industrial Development Corporation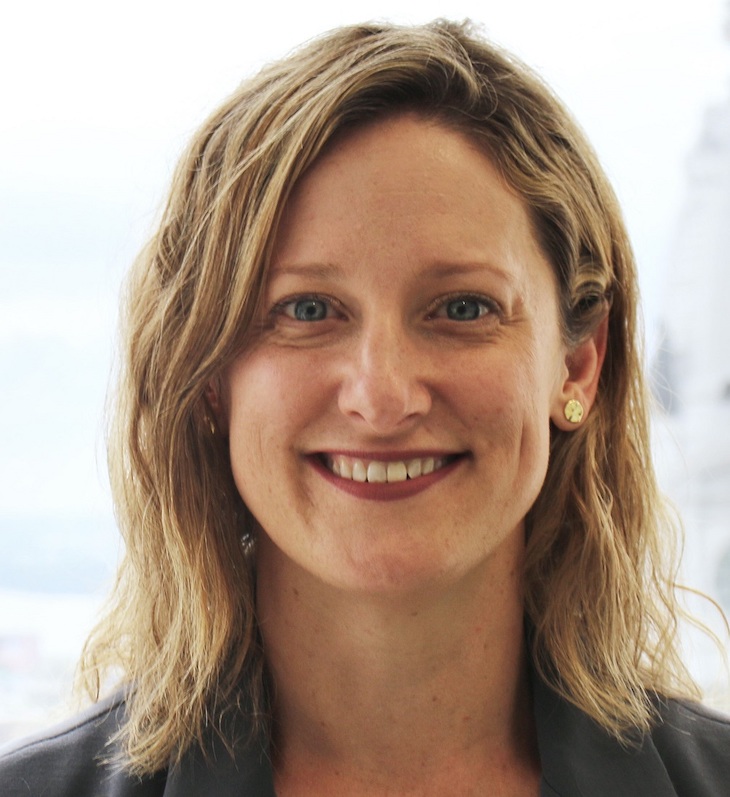 Whether it's eyeglasses for her two sons or books for herself, Anne Nevins always shops locally whenever possible. It's important, she says, to practice what you preach – and Nevins preaches small business investment. 
As a longtime Philadelphian who went to the University of Pennsylvania as an undergrad and received a master's in business administration from Wharton, Nevins has had plenty of first-hand experience in steering local businesses through myriad challenges since becoming president of the Philadelphia Industrial Development Corporation in 2020 – just as COVID-19 ended the economy as she once knew it. Nevins, who has been with PIDC in various roles since 2007, partnered with the City of Philadelphia to deliver $13 million in aid in one of the country's earliest small business relief programs. She then helped coordinate between PIDC, the City of Philadelphia and other partners for "Respond, Restart, Recharge, Reimagine," a four-part economic recovery program that has provided $70 million in grants and loans to more than 5,000 Philadelphia small businesses.
Originally from New York City, Nevins moved to the Philadelphia suburbs as a child. Her current neighborhood is Fairmount, where she supports her local public school as a member of Friends of Bache-Martin. "My core mission is driving growth to every corner of the city through investments to create jobs and revitalize neighborhoods, from West Philadelphia to the Navy Yard," said Nevins. "For me, everything is local."
Mary Oliveira
Vice President, Member Growth and Strategy, Pennsylvania Chamber of Business and Industry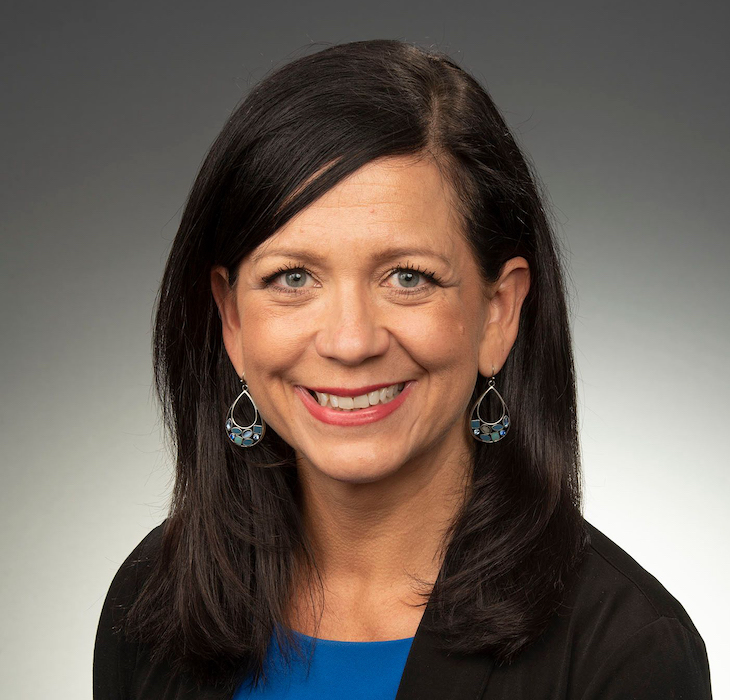 Resilience is a skill Mary Oliveira honed during a rocky childhood. It is also the quality she promotes at the Pennsylvania Chamber of Business and Industry, where she has supported the state's businesses through tough pandemic years.
"I always say, 'Never give up.' My goal is to equip others to feel confident," said Oliveira. She was raised in Camp Hill by a single mother with a substance problem, and adopted by an aunt and uncle at age 13. "I think especially women leaders don't feel as comfortable being honest about difficult upbringings – we're afraid of that perception," she added.
Oliveira earned a master's degree in organizational development and leadership from Shippensburg University before working in finance. At the Chamber of Business and Industry, she immediately expanded membership and spearheaded a pandemic-era affinity partnership program that paired small businesses – for example, a dry cleaner struggling to hire staff – with resources like Salary.com, an employer strategy website.
Oliveira also organized the Bringing PA Back initiative, starting with free webinars with speakers from the Small Business Administration, the Centers for Disease Control, and both the public and private sectors. "Nobody had a playbook for those shutdowns," explained Oliveira. "We wanted to provide resources when our business community needed it the most."
Rebecca Oyler
President & CEO, Pennsylvania Motor Truck Association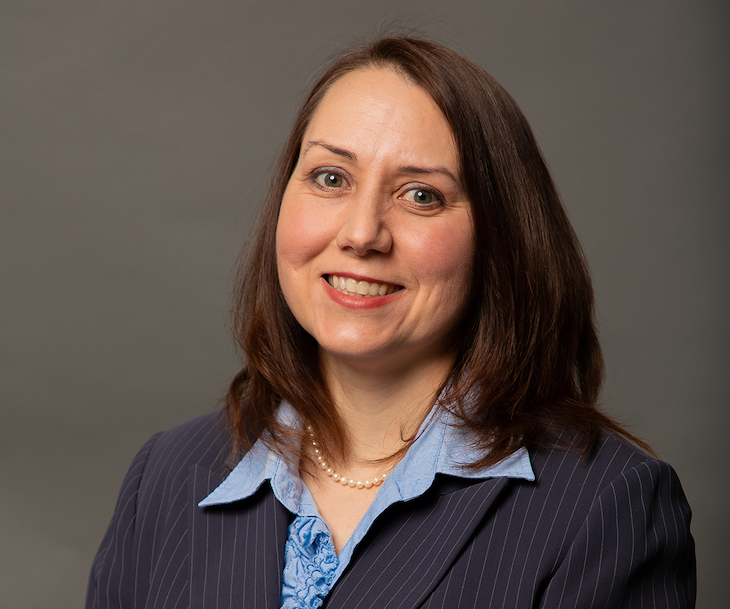 When Rebecca Oyler took over the Pennsylvania Motor Truck Association last year, the priority was obvious: Get more truckers on the road to ease the shortage affecting the nation's supply chain. Both government relations and trucking are male-dominated fields, but Oyler knew she could succeed. "I happen to be very good at what I do," she noted, "so gender shouldn't matter."
Oyler aims to attract more women by advocating for shorter routes, more family-friendly schedules, and better facilities like bathrooms on the road. She's also working to reform laws that prohibit drivers under 21 from crossing state lines, which limits and often ends young trucking careers.
Oyler planned to continue a family Air Force tradition; a surprise Type 1 Diabetes diagnosis at 17 dashed her plans. She then set her sights on a global career, studying Russian at Penn and earning a master's from Georgetown's international security studies program. 
But after marrying a fellow Pennsylvanian, Oyler found herself back in Harrisburg, where she spent over a decade working in policy at the Departments of State and Conservation and Natural Resources. More recently, she was the legislative director for the National Federation of Independent Business. "One thing I've learned over the years, moving from international to state policy, is that it doesn't matter what the issue is," Oyler affirmed. "What matters is how you work on it."
Rebecca Rhynhart
Philadelphia City Controller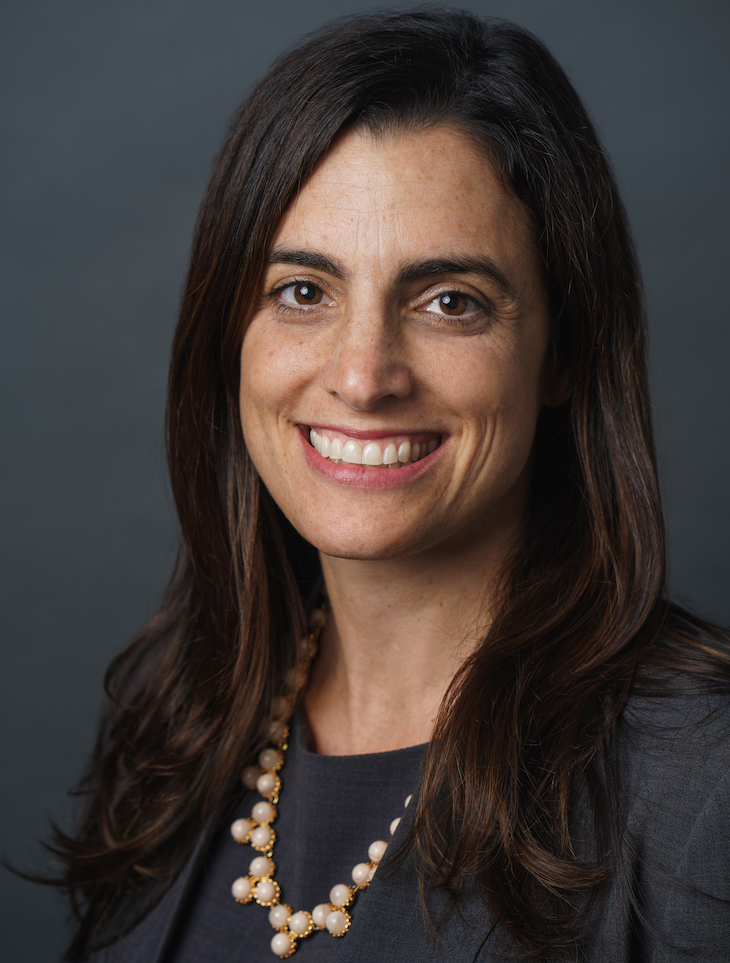 Rebecca Rhynhart made history in 2018 when she became the first woman elected to be City Controller for the City of Philadelphia – and she's been redefining the role of fiscal watchdog ever since. After a stint on Wall Street, Rhynhart, who received a Bachelor of Arts from Middlebury College and a Master of Public Administration from Columbia University, moved to Philadelphia in 2008 to work as the City Treasurer under then-Mayor Michael Nutter. 
Her experience working with municipalities on their finances made her realize the importance of a properly functioning government. "I am idealistic that government can work and that local government can work," she emphasized. "We just need good people." Now in her second term as the city's financial manager, Rhynhart is working to provide the transparency and accountability that is essential to good government. Along with City Councilmember Jamie Gauthier, Rhynhart called out Mayor Jim Kenney's office for its lack of urgency in addressing increasing gun violence. 
She's become a vocal advocate for combating sexual misconduct, addressing the widening range of negative impacts of COVID-19 and diversifying the city's workforce. Expanding her auditing scope beyond the city's finances, Rhynhart has looked into behavioral health and parking issues, and has become renowned for visualizing data in easy-to-understand formats for residents. She is also on many observers' short lists to become the next mayor of Philadelphia.
Jane Roh
Communications Director, Office of Philadelphia District Attorney Larry Krasner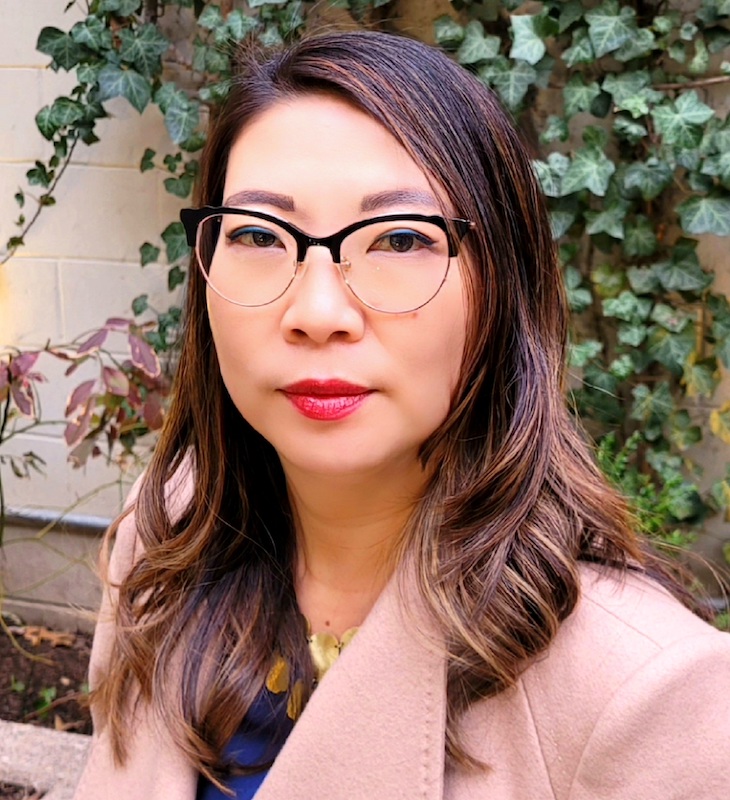 In her 10 years as a communications director in Philadelphia municipal government – first for City Council President Darrell Clarke, and since 2019 for District Attorney Larry Krasner – Jane Roh has won her share of both plaudits and vitriol. But nobody denies her effectiveness as a mouthpiece for progressive changemakers. Early in Clarke's tenure as Council President, he took a stance for unions while the school district was under GOP-appointed state control – "the unpopular side at the time, but ultimately on the right side," Roh recalled. 
Born in Korea, Roh grew up in Montgomery County, where, she said, her immigrant experience – especially her well-funded public education – "hugely informed my views on systemic injustice and economic equality." After graduating from George Washington University, she worked in journalism at the National Journal in Washington, FOX News in New York City and Gannett newspapers in New Jersey. 
Roh is proud of Krasner's record 24 exonerations and of her work letting the public know about them and the other initiatives coming out of his office. "I've had the great luck to work in areas I am deeply passionate about: justice, public education, public health and safety, responsive government, LGBTQ inclusion and equality," Roh said.
Lisa Schaefer
Executive Director, CCAP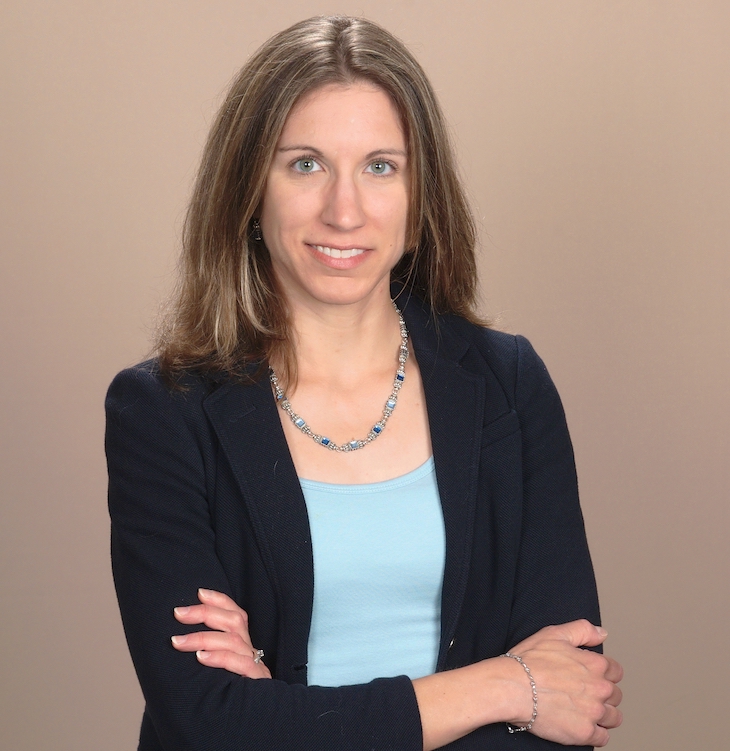 Lisa Schaefer is so ready for the question that she starts answering it even before it is finished. "If you'd asked me 10 years before now, if this was where I saw myself, I would have told you you were crazy, quite honestly," she quipped. "This" is her role as the executive director of the County Commissioners Association of Pennsylvania, a nonprofit and nonpartisan organization that represents all 67 counties.
As the leader of the 136-year-old organization, Schaefer employs skills she learned working on the government relations staff of the Pennsylvania School Boards Association and in the state Senate to provide guidance, assistance and leadership for county commissioners on everything from legislative goals to educational priorities and communications. And for all but a few months since she took over the association's top role in late 2019, she and her staff have done so in the face of the COVID-19 pandemic – which, according to Schaefer, was sort of a blessing in disguise. In addition to jump-starting her efforts to distinguish her administration from that of her male predecessor, who was in the role for 35 years, doing business in unprecedented times provided unprecedented opportunities for change.
"The silver lining – if there was one – of COVID really was that it meant we had to do things differently than we've done them in the past. And I think that really has accelerated, you know, looking at how we do things in the future," she explained. 
Jasmine Sessoms 
Senior Vice President of Corporate Affairs, Hilco Redevelopment Partners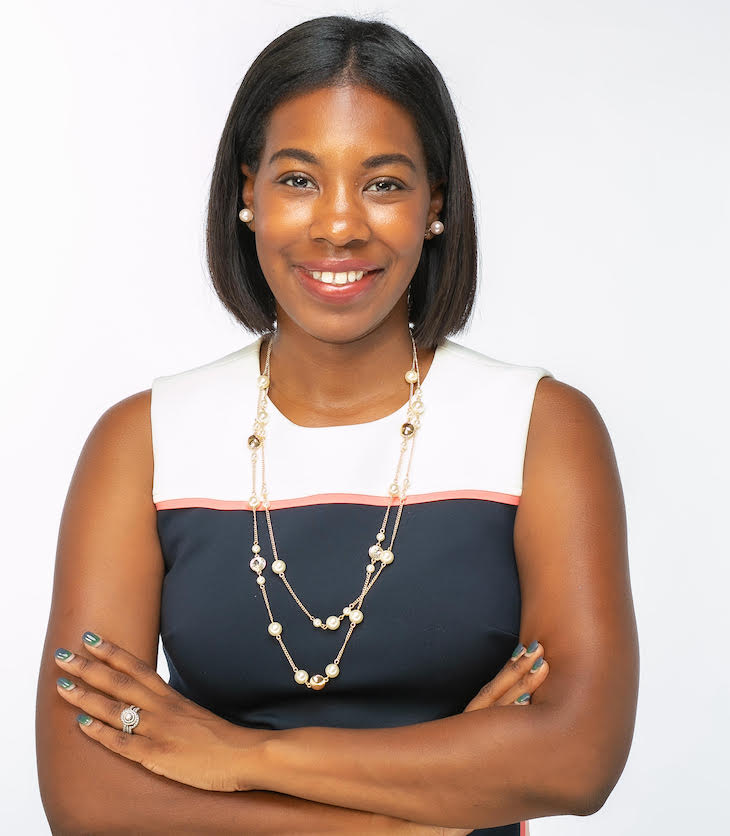 Whether in the public or private sector, Jasmine Sessoms is guided by her personal mission, which she describes thusly: "Making the city a cleaner, better, and safer space – and connecting people to systems that normally shut them out."
A product of South Philadelphia public schools and Morgan State University, Sessoms has planned weddings as a hotel catering manager; fundraised $14 million for Democrats, including Mayor Jim Kenney and Gov. Tom Wolf; and supervised the Mayor's Fund for Philadelphia, a municipal nonprofit.
At Hilco, Sessoms oversees philanthropic and community efforts and workforce development, including an initiative to upgrade workforces in communities of color from subcontractor to prime status. Other examples of her efforts include strategic partnerships that provide healthy foods in low-income areas and direct investment to local charities.
Along the way, Sessoms noticed how few people in public service looked like her. "So I created a program to solve that," she explained. She Can Win, the nonprofit she founded nine years ago, has trained nearly 1,000 women to run for office and become a source of both knowledge and investment for politically ambitious women of color.
Sessoms recently stepped down from She Can Win, but takes her role-model status seriously – especially for her two young daughters. "Being a Black woman is an advantage," Sessoms observed. "I have a unique perspective on communities – and how to invest in them in meaningful and tangible ways."
Kim Sokoloski
Principal, Government Affairs, Buchanan, Ingersoll & Rooney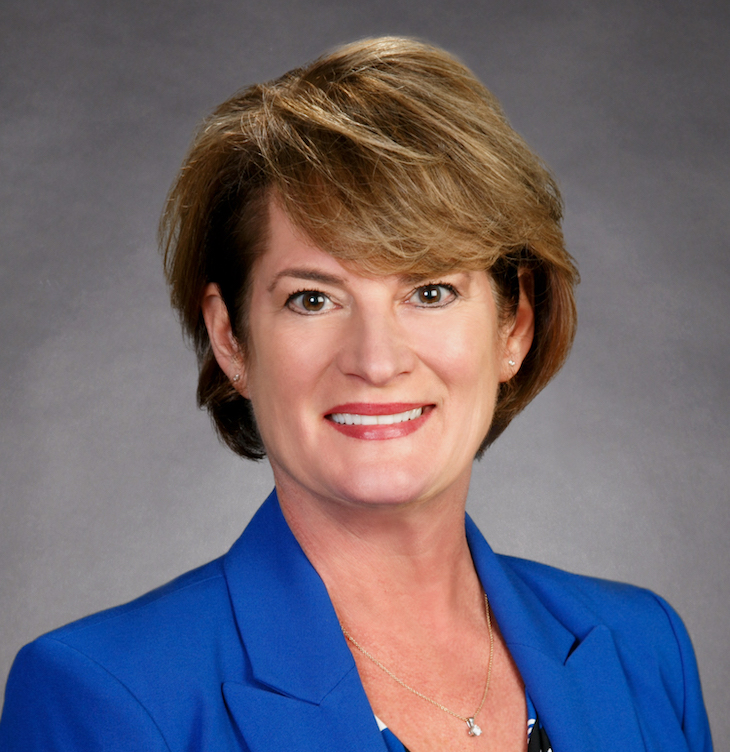 Kim Sokoloski's approach to life – both at work and away from it – can be found on a slip of paper carefully tucked into her curio cabinet at home. Written on that memento is advice from her late grandmother: "It's nice to be important, but it's more important to be nice."
"She gave it to me when I was growing up," Sokoloski remembers. "She taught me to work hard and be kind … I don't want people to think that I feel like I'm important – because I don't. Everybody's important, but I think it's so much more important to be nice."
That commitment to helping people has informed Sokoloski's career, first in her numerous roles in the state Senate and House, and as director of legislative affairs with the Department of Health, and now with Buchanan, Ingersoll & Rooney. Her deep well of legislative, institutional and health care knowledge has helped her craft major wins like creating a program to help senior citizens who were being kicked off the state's PACE program. She also helped to get a bill passed to prevent minors from buying lighter fluid. "They were dying from huffing" the fumes, she said.
"The working world is pretty tough right now for some industries," Sokoloski said. "We're just trying to do whatever we can to try to help raise awareness for those jobs that are sorely needed and help with some compensation issues."
Lynette Stevenson
Founder, D.A.L.S. Credit Solutions & Notary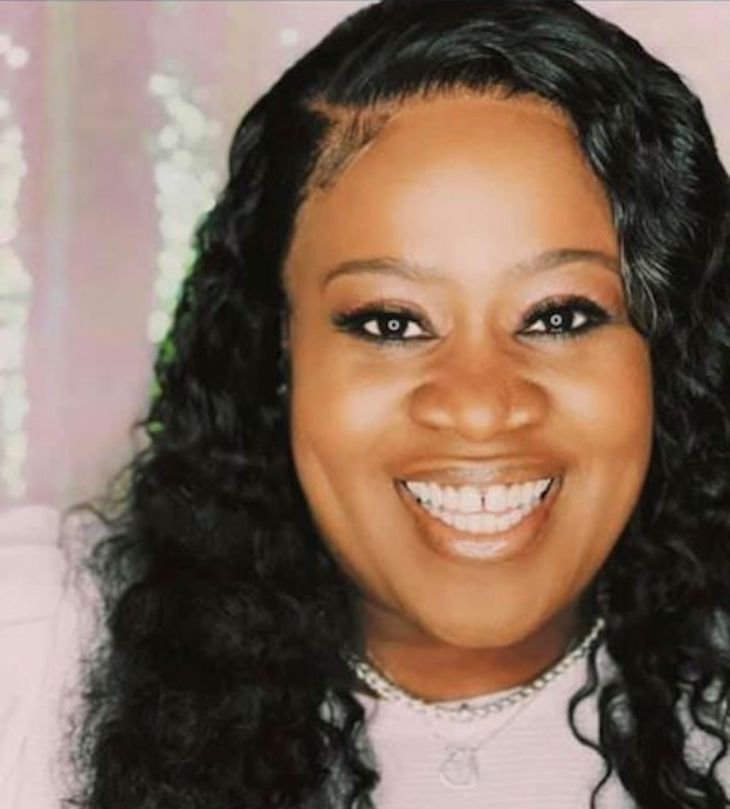 In 2019, after losing her job, Lynette Stevenson founded D.A.L.S. Credit Solutions & Notary with a singular mission in mind: helping underserved communities with financial literacy. A Pennsylvania native, Stevenson aspires to help low-income individuals and members of the LGBTQ community improve their financial literacy, with an emphasis on credit. Through her organization, Stevenson provides three main sets of services, including personal credit assistance, business credit assistance and mentoring efforts.
Stevenson, whose company holds more than 29 state and federal certifications, is a graduate of the Goldman Sachs 10,000 Small Businesses program. She has spoken at conferences like the 2021 Society of Actuaries ImpACT Conference and the Small Business Expo's 2021 National Conference. Stevenson provides weekly credit tips on topics like understanding the difference between a statement closing date and a payment due date, and how to approach diversion/equity/inclusion credit risks, on social media using her #CreditTipTuesday hashtag. 
Stevenson, a native of both Chester and Harrisburg, has vowed to continue working to help those in her community. 
"Changes in the underserved while creating safe spaces were the prime reason for beginning DALS Credit Solutions," she said. "The importance of financial literacy is the connective tissue to defeat many problems we face daily." 
Stephanie Sun
Executive Director, Governor's Advisory Commission on Asian Pacific American Affairs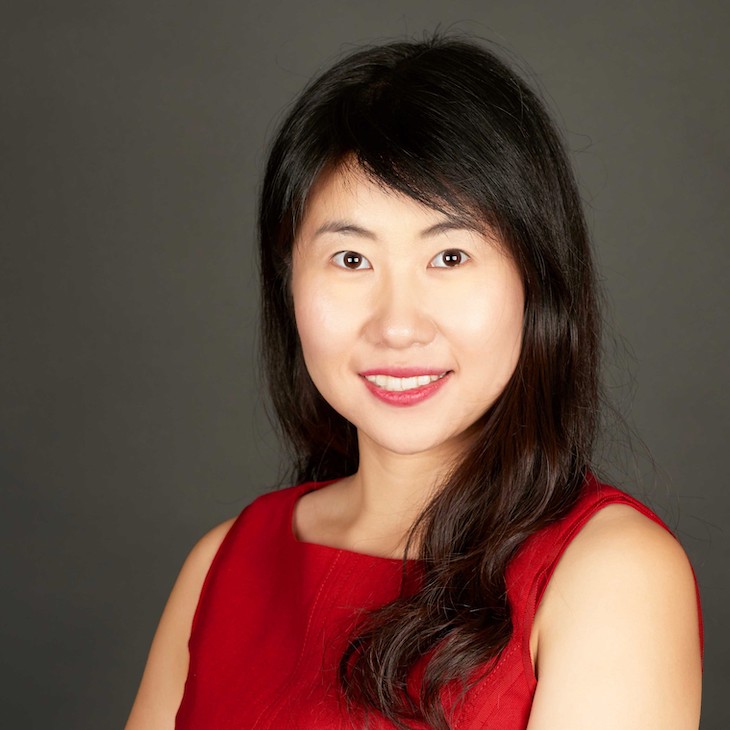 When Stephanie Sun buttonholes fellow Asians to talk about COVID vaccines, they're likely to listen. That's because Sun, who oversees Gov. Tom Wolf's Advisory Commission on Asian Pacific American Affairs, probably speaks their language – she's fluent in five, including Mandarin and Korean. 
"So many immigrants have told me they're encouraged to see me in this position," said Sun. She came to Pennsylvania six years ago after a career that spanned corporate marketing in both China and South Korea and government roles, including at the China Cultural Center in Seoul.
Since her early stint as project manager at the Welcoming Center for New Pennsylvanians, where she is now a board member, Sun has tackled the big issues facing Asian Americans ­­– from language and cultural barriers surrounding access to health care and voting participation to the ongoing surge in anti-Asian hate crimes. At the commission, her work on the 2020 census resulted in the addition of the Chinese language across the state's election system.
Asian communities have high rates of COVID misinformation, so Sun's team organizes multilingual, culturally sensitive vaccine clinics at worship and cultural centers. The commission is also running the first-ever statewide survey to gauge Asian attitudes around vaccines. "There's a huge gap in statewide research on such a diverse community," Sun noted. "Immigrants bring so much to this country. But there are many barriers, and we need more support."
Shayna Varner
Vice President for Strategy, Pennsylvania Health Care Association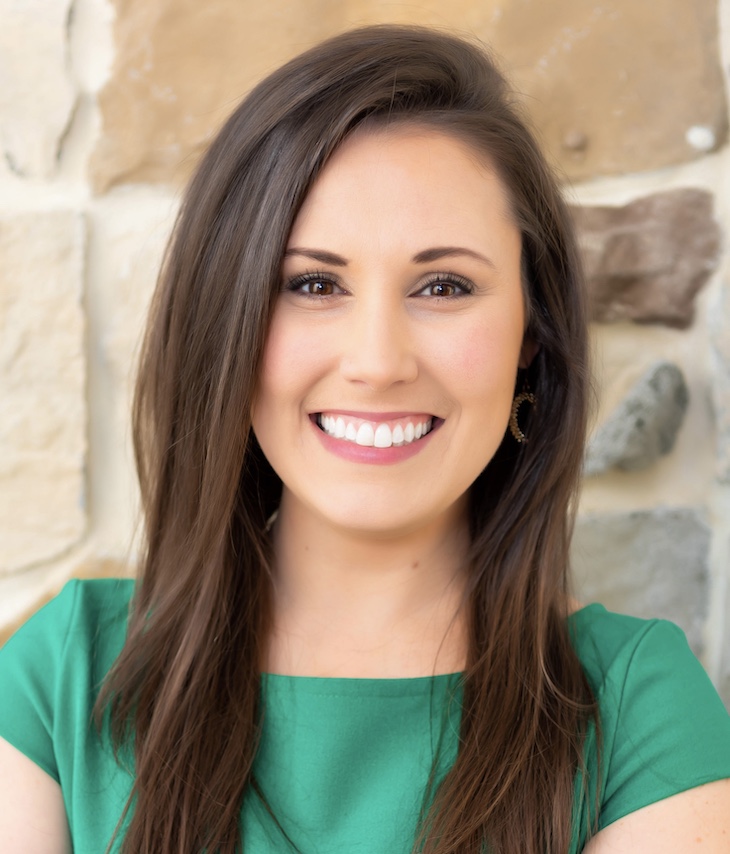 Pennsylvania has one of the oldest populations in the U.S. Yet long-term and senior health care weren't on most Pennsylvanians' radar until the pandemic – and that awareness is due in no small part to the efforts of Shayna Varner, who joined the Pennsylvania Health Care Association in 2019.
Varner brought fresh communications strategies to advocate for Pennsylvania's most vulnerable in the effort to fight for regulatory waivers, new funding mechanisms, and resources to assist the 70% of nursing home residents who rely on a historically underfunded state Medicaid program. "Every year, thousands of Pennsylvanians age into the demographic most in need of long-term care," Varner noted. "It's more important than ever to bring together the entire health care continuum to share solutions."
Varner's passion for public service was forged in her native West Virginia, where her father served as a member of the West Virginia House of Delegates for 20 years, mostly as Majority Whip. After completing a master's degree in communications at West Virginia University, Varner honed her rhetorical skills as press secretary for West Virginia Gov. Earl Ray Tomblin.
"Growing up, I had a front row seat for public policy reforms, and was always fascinated by the work of those behind the scenes," recalled Varner. "I always knew I wanted to be a part of it."
Jenis Walsh
Regional Political Director, Pennsylvania Democrats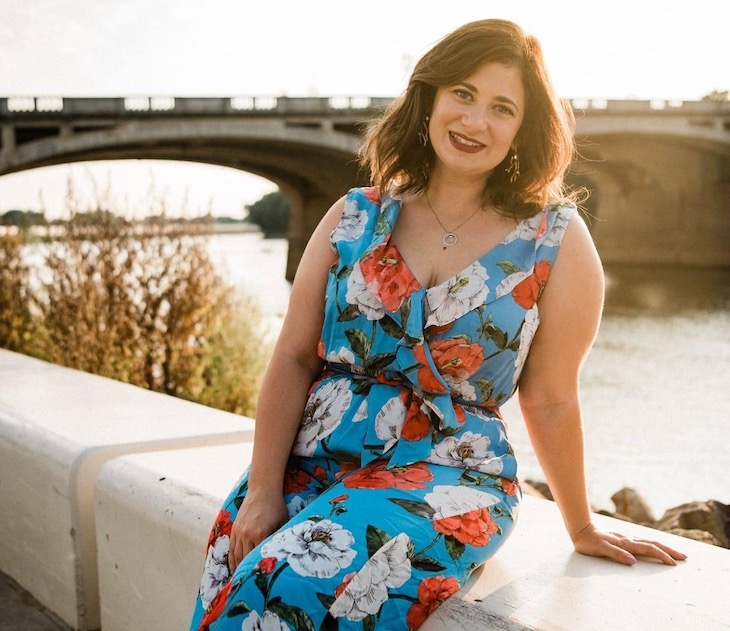 While friends from Wilkes-Barre grew up and moved to big cities, Jenis Walsh focused her ambition at home. Walsh, inspired by an uncle who headed the Wilkes-Barre Chamber of Commerce, recalled how she "saw the good you can do by getting involved in your own community." 
After graduating from Wilkes University, the practical-minded Walsh became an esthetician while also volunteering on Democratic campaigns. Part of a generation of young women galvanized by the 2016 presidential election – "a lot of us took for granted that we were going to win," she said – Walsh ran for the state Democratic Committee, rallying endorsements and garnering the support that would catapult her into her current, full-time role as the regional political director for the state party. She is also a 2020 graduate of Emerge, a national organization that trains Democratic women to run for office.
Walsh still gets her nails done at her old salon, keeping her ear to the ground on issues she's passionate about, including abortion and LBGTQ rights, labor and unions. "Northeast Pennsylvania, for a very long time, has been a boys' club," Walsh said. "But I've seen an influx of women into public life at every level. And we may not have seen a lot of counties turn blue yet, but I've watched those margins close. Every time we push the dial left, it's a victory."
Wanda Williams 
Harrisburg Mayor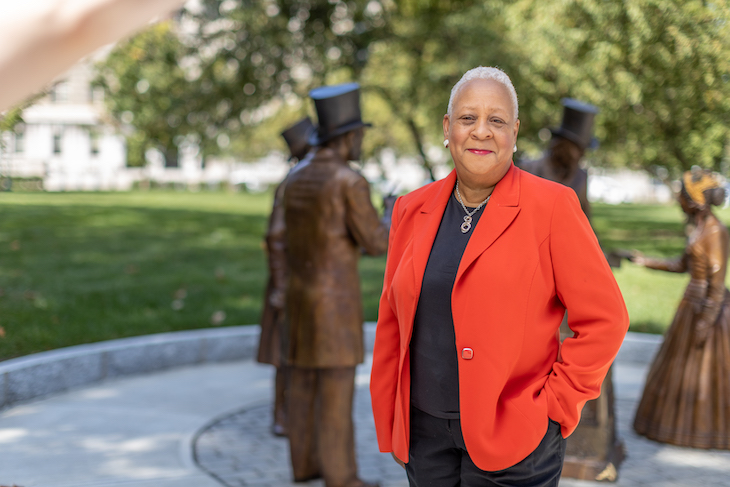 Harrisburg Mayor Wanda Williams has been a mainstay in Harrisburg politics for nearly 20 years, including 15 as a City Council member. The first-term mayor unseated an eight-year incumbent in November 2021 and made history in the process, becoming only the second Black mayor and second female mayor in the city's history. 
Williams, who ran a campaign centered around improving the city's infrastructure, reducing violence and expanding access to affordable housing, now has an opportunity to realize those goals as the city's newest chief executive. During her tenure on City Council, Williams was elected council president in 2010, a position she held through 2021 and relinquished as she prepared to be sworn in as mayor in January 2022. As a member of City Council, Williams led challenges against Harrisburg's Act 47 plan, and helped advance a "Ban The Box" proposal that removed questions about criminal history from city job applications. 
Williams serves on the Pennsylvania Municipal League's board, and is a committee person on the Dauphin County Democratic Committee. Williams also worked for the state and served as president of AFSCME Local 3105 when she entered electoral politics, thanks to her involvement in a youth football league.
"The kids were always at my house," she recalled. "I'd look at their homework, and I thought, 'You shouldn't be doing this. You should be doing something else.' I went to the school board and they said, 'If you don't like it, then run for school board.' So that's what I did.