Winners & Losers
This week's biggest Winners & Losers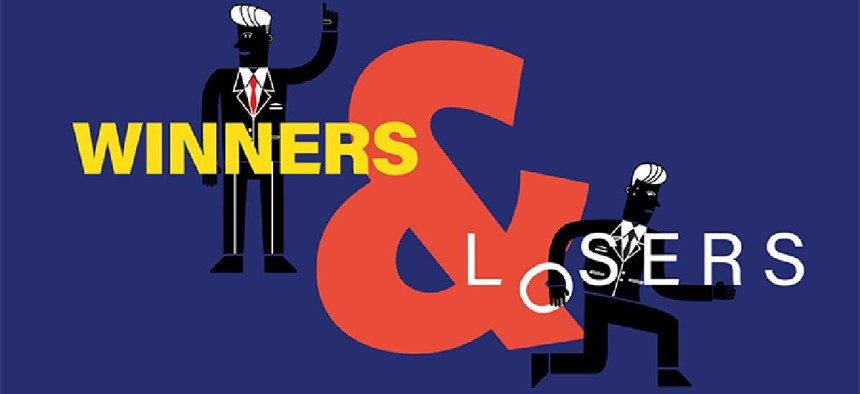 Pennsylvania is a state marked by routine instances of monkey business. Partisan fights over redistricting? Check. Petty political campaign attacks? You bet. But the Keystone State had some actual, literal monkey business take place over the last week when a truck of lab monkeys crashed near Danville. But that's not where this story ends. In an ape-solutely wild chain of events, three monkeys got loose, were later euthanized, but only after one reportedly came into contact with a woman who claimed the monkey hissed in her face, causing pink eye. Oh, and PETA got involved too. As if the state wasn't bananas enough.
Scroll down for more of this week's winners and losers!
WINNERS:
Nathan Reigner -
The Department of Conservation and Natural Resources' newest position sounds like a dream job for most children: Director of Outdoor Recreation. DCNR recently named Nathan Reigner, a former Penn State professor, as the first-ever director set with drawing in more diverse park and forest users. Reigner holds a doctorate in natural resources and will use his recreation and tourism expertise to help the needs of the commonwealth's rivers, parks and state forests.
Austin Davis -
After forging a political union with Attorney General Josh Shapiro, Democratic lieutenant governor candidate Austin Davis picked up some union support of his own this week, earning the endorsement of the SEIU Pennsylvania State Council, a labor organization with more than 80,000 members. With Shapiro on track to cruise to the Democratic nomination, it will be interesting to see whether SEIU helps push Davis through a Democratic primary race that's more competitive than Shapiro's.
Clint Owlett -
Even while Republican lawmakers and Gov. Tom Wolf sparred over congressional maps this week, a spirit of bipartisanship was still in the air. Wolf and lawmakers came to an agreement on $225 million in funding for Pennsylvania hospitals and health care facilities. The legislation, sponsored by state Rep. Clint Owlett, also establishes an Opioid Abuse Child Impact Task Force. Wolf and lawmakers celebrated the agreement, and it's worth noting that Owlett's bill provided the vehicle for investment to become reality.
LOSERS:
John Fetterman -
Lt. Gov. John Fetterman, a Democratic candidate for U.S. Senate, pissed off members of Philadelphia's Black clergy this week, and he can probably feel the heat all the way over in Braddock. The tension emerged after Fetterman skipped a U.S. Senate candidate forum with Black clergy members, which Fetterman said was a result of having to officiate over the state Senate. Clergy members weren't pleased, and time will tell if Fetterman's absence will come to haunt him in the Democratic primary.
Kenyatta Johnson -
Another week means another corruption case in Philadelphia. City Council member Kenyatta Johnson, who's under investigation for corruption charges, is getting more backlash this week for allegedly accepting Eagles tickets to watch the game in a box held by IBEW Local 98, the union once led by John Dougherty. The tickets will not add to Johnson's charges but adds to the allegations that he failed to report gifts on his financial disclosure forms. Even for an Eagles fan, that doesn't fly.
Allen Coffman -
Controversy surrounded the Chambersburg Borough this week as the Republican-led council repealed their local LGBTQ anti-discrimination ordinance. Council President Allen Coffman argued that no group needs special protections over another and that the council was fulfilling the wishes of its voters. Amid the outcries from various organizations, Mayor Kenneth Hock, also a newly-elected Republican, issued a proclamation mirroring the ordinance. All for not, Allen.