Opinion
People with intellectual disabilities deserve access to COVID-19 care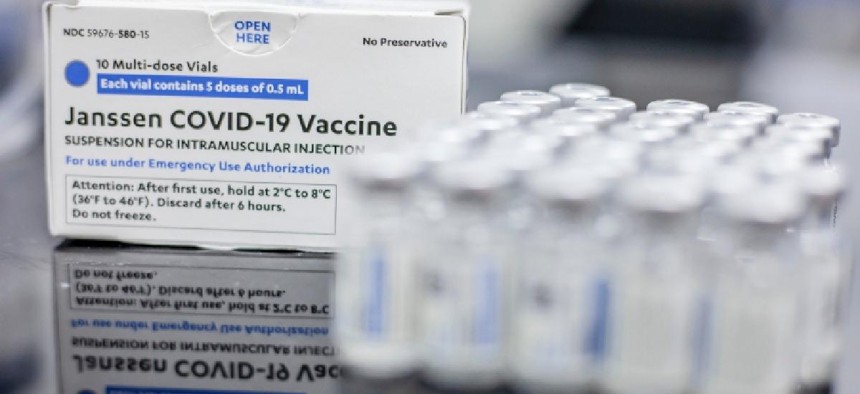 The Food and Drug Administration's Emergency Use Authorization of Mulnupiravir and Paxlovid to treat COVID-19 for people at high risk for severe disease brings great hope to the global community of people who are impacted by intellectual disability (IDD). As a result, it is critically important that health care providers make this life-saving treatment available immediately to people with intellectual disabilities that test positive for COVID-19 – and advocate for those individuals. 
We struggled to get this right at the onset of the rollout of COVID-19 vaccines. In March of 2021, our research group released a study in the New England Journal of Medicine-Catalyst where we described the devastating impact of COVID-19 on individuals with intellectual disabilities. Indeed, our analysis of 64 million medical records across the U.S. demonstrated that having an intellectual disability is the highest risk factor for getting COVID-19 and, second only to age, for dying from it. Tragically, when admitted to the hospital with COVID-19, those with an intellectual disability were 32% more likely to die as inpatients. The Centers for Disease Control and Prevention has now recognized the robust evidence that having an intellectual disability is a significant risk factor for death from COVID-19.
Our study, and others, led to the expansion of vaccine prioritization to people with intellectual disabilities in more than a dozen states, as well as in Japan and other countries around the world. Civil rights lawsuits were filed against Connecticut and Maryland for failing to prioritize intellectually disabled persons for vaccination. Ultimately, most states and countries failed to follow the clear evidence regarding this high-risk group with their early vaccine deployments. 
We are at risk of repeating this mistake with these new life-saving treatments because few realizethe risk of COVID-19 in individuals with intellectual disabilities. 
Tragically, information about the risk of COVID-19 in this population is more difficult to find than information about other risk factors such as age and medical conditions. Therefore, providers may be less likely to provide these life-saving treatments to this vulnerable population. The CDC website that describes high risk categories merely references "disabilities," and further searching is required to understand that the specific population at risk is the intellectually disabled population. This lack of clarity may have grievous consequences because the body of evidence for COVID-19 treatment is rapidly evolving, making it very difficult for providers to remain up to date.
Undoubtedly, health care providers would make this treatment available to IDD patients if they were aware of IDD as a major risk factor for severe COVID-19 and mortality. Unfortunately, health care providers who do not understand this high-risk group may ultimately be accused of negligence if they fail to discuss this treatment option with intellectually disabled patients. With the rapid spread of new COVID-19 variants, the CDC and leading medical organizations should communicate about the risk of death from COVID-19 for people with intellectual disabilities, and advocate for the use of Mulnupiravir and Paxlovid in these populations. 
These medications offer the opportunity for us to save countless vulnerable lives. We must get this right. 
Wendy Ross, MD, is director of the Jefferson Center for Neurodiversity and Autism. Jonathan Gleason, MD, is formerly EVP and Chief Clinical Officer, Jefferson Health, soon to be EVP and Chief Clinical Officer of Prisma Health.