From the Editor
Editor's Note: Let the story of the 4,000 beagles be a cautionary tale for Pennsylvania
It's time to change the revenue structure for Dog Laws so officials can catch the bad guys sooner.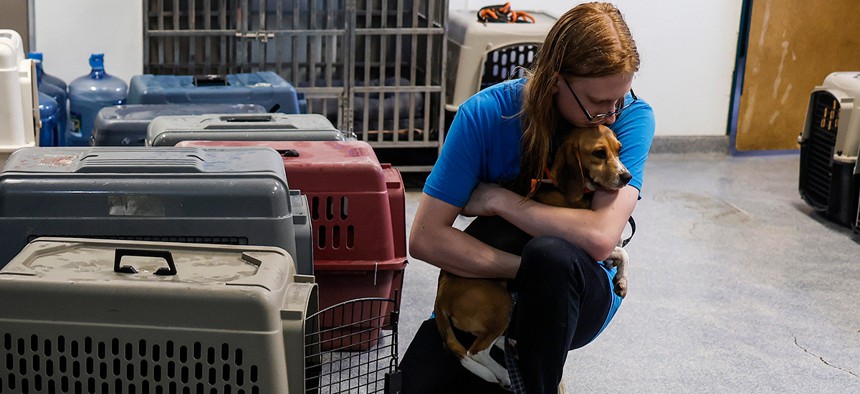 PETA often gets a bad rap about going to extremes when it comes to their stance on zoos, euthanasia, sheep shearing, milk, animal breeders and more, but the organization did a major favor to our four-legged friends in the canine world when they uncovered the 4,000 beagles kept in cages at a Virginia breeding facility. The Humane Society is currently in the process of transferring the dogs from the Envigo pharmaceutical research facility – a place PETA described as a "hellhole" – to humane societies across the country where they can be adopted. 
Inspections over the last two years found countless violations of the Animal Welfare Act – officials found the beagles suffered overcrowding, with some crushed to death inside cramped cages; many other dogs were deprived of food and found dead. When news spread, it mobilized several rescue organizations into action, including one close to home. Brandywine Valley SPCA, based in West Chester, is expected to receive some of the beagles in the coming weeks. 
This incident brought to mind the precarious state of Pennsylvania's Bureau of Dog Law Enforcement, and just how easily something like that can happen here. If we don't quickly and effectively change the revenue structure for Dog Laws to allow for proper funding and hiring of more staff, we could see a similar situation to what happened in Virginia – or worse.
In June, Envigo's parent company agreed to close its Virginia research facility and stop experimenting on dogs. But it should have happened sooner. Like Virginia, Pennsylvania does not have enough inspectors working within the Department of Agriculture to check in on these types of facilities and crack down on bad breeders. We need to get our own house in order so that not if – but when the next animal crisis occurs, we will be ready.