Publisher's Note
Publisher's Note: City & State events are your ticket to political influence
Stay politically agile by participating in our networking receptions, award ceremonies and policy summits.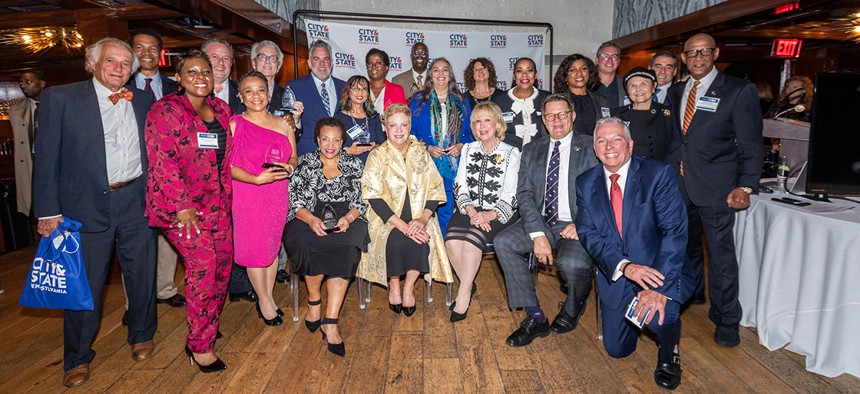 Over the past 18 months, City & State has made a tremendous impact in Pennsylvania. Beyond the initial relaunch, we have continued to provide fresh and original content for our magazine and website. It is this valuable coverage of state and local politics that has driven traffic to our site and doubled our First Read subscriber base over the past year.
City & State PA has ramped up quickly since our relaunch, publishing 26 magazines and hosting 15 in-person and six virtual events in just 18 months – a huge accomplishment for a small team.
With a twice-monthly magazine, a redesigned website and numerous events across the state, many longtime First Read subscribers were thrilled about the expansion of City & State PA. Anyone familiar with our New York operation may know the tagline: "Politics, Policy, and Personalities" (an apt description of what we do), but I like to say we provide a platform for the public and private sectors to come together. Whether through spirited panel discussions at our policy summits, recognition ceremonies for our Power Lists or participation in debates and candidate forums, I believe it is our events that set the stage for meaningful dialogue.
City & State events fall into three categories: Power 100 receptions, awards ceremonies and policy summits. Some recent highlights include the Greater Philadelphia Healthcare Summit, held last month in Conshohocken. This full-day conference featured three panels covering topics like the eldercare crisis and health care innovation. In October, we celebrated the Fifty Over 50 Awards at Moshulu in Philadelphia, featuring speeches from our 10 Lifetime Achievement awardees, including Paul Levy, MeeCee Baker, Allan Domb, Rep. Karen Boback, Al Schmidt and many more. 
Last August, City & State teamed up with Penn State and their agricultural partners to co-present the Agriculture Power 100 list at their annual "Ag Progress Days" event. In May, we brought the PA Power 100 reception to the beautiful King Mansion in Harrisburg, featuring state Treasurer Stacy Garrity as the keynote and a spirited bipartisan debate between lawmakers about whether the Hershey Kiss should be the official state candy. 
In April, we held our first-ever event in Pittsburgh, the Pittsburgh Power 100, featuring speeches by Mayor Ed Gainey, U.S. Rep. Mike Doyle and others. And in March, we hosted the first-annual Above & Beyond awards in Philadelphia at Del Frisco's, where a crowd of more than 250 came together to celebrate the 40 women selected for this prestigious honor. Speakers included state Rep. Joanna McClilnton, former City Controller Rebecca Rhynhart, Harrisburg Mayor Wanda Williams and state Sen. Maria Collett.
In 2022, we also co-hosted the first U.S. Senate Democratic Debate in Pennsylvania at Muhlenberg College, held our first-ever Pride Power 100 event in Philadelphia, the 2nd Annual Diversity Summit in Philadelphia and the PA Transportation Summit in Harrisburg. All of our 2022 events were well attended and featured speakers from across the political spectrum.  
The Pittsburgh Power 100 will be our first event of 2023, on Jan. 31, followed by the Rebuilding Pennsylvania Summit on Feb. 28 in Harrisburg and the Above & Beyond Awards on March 14 in Philadelphia. 
To stay on top of our upcoming events, visit our website and subscribe to our daily newsletter, First Read.