Editor's Note
Editor's Note: The Temple graduate student strike exposes educational fault lines
This has proven to be the most contentious and fractured fight in the union's 30-year history.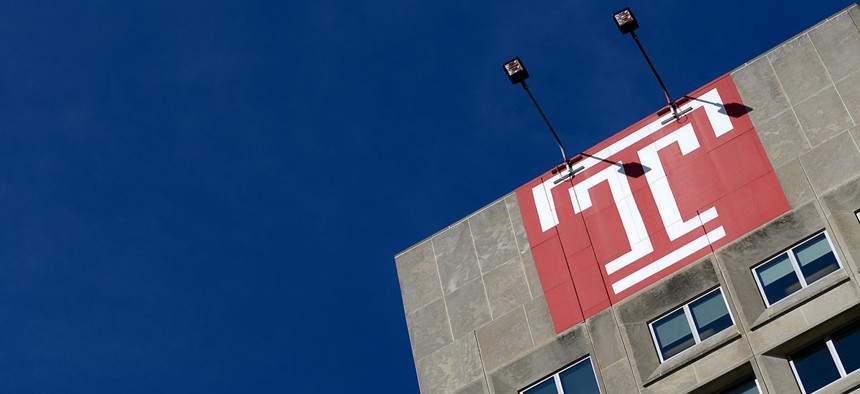 Temple University is in a pretty big bind. 
Last month, the Temple University Graduate Student Association went on strike after failing to reach a collective bargaining agreement with the university over pay, benefits and child care. Organizers claim Temple's original offer – a 3% raise over the life of a four-year contract – wasn't enough to make ends meet. The students initially asked for a 50% raise – what college administrators called an impossible ask. 
TUGSA, which represents about 750 part-time teaching and research assistants, says that although members were given warnings from the university about what would happen if they went on strike – no more pay, no more health insurance and no more tuition remission – they were shocked when their benefits were cut off before they even had a chance to sign up for COBRA. Some only found out they were canceled when they went to pick up their prescriptions. Momentum for the strike is building, with more than 1,000 undergrads joining their teachers on the picket line last week.
Temple Senior Vice President and Chief Operating Officer Ken Kaiser said that every time TUGSA comes to the bargaining table, they get closer to reaching an agreement, adding  that the university was "willing to compromise," but that he also needed to see concessions from the student union. The only way to "make it work," he said, would be by "managing headcount" (read: layoffs). "We really don't want to do that because we value these folks," he told me during a recent interview. "They're an integral part of the university community. And first and foremost, we want to make sure that we're preserving positions for the long-term."
Kaiser said that unlike private institutions, Temple struggles with enrollment and relies almost exclusively on state funds and tuition to operate. "Penn has an endowment 30 times larger than Temple, so the comparisons are unfair," he said.
The average base pay for graduate teaching and research assistants at Temple is $19,500 a year. By comparison, Penn and Drexel, both private universities, pay their working grad students $30,547 and $30,000, respectively, but that's for full-time appointments. Temple students only work nine months out of the year. 
There is lots of talk about a "living wage." I would normally never think that anyone working part-time and only nine months out of the year would reasonably expect to support themselves and their families working that little. But then I learned that international students are actually prohibited from taking on extra work because of the regulations around their visas. "Temple tells its international students that they can live off the stipends they're receiving," said Nellie Vinograd, an English professor and TUGSA member. "And so, Temple does have an obligation to be able to allow the students to live safely and comfortably with the stipend that they're giving them and that they are promising them that they can live off." 
It seems these grad students do deserve a cost-of-living adjustment in their pay because of inflation and for Temple to remain competitive. The two sides have been negotiating for more than a year – and earlier this week, TUGSA leadership said they had reached a tentative agreement – but just yesterday decisively voted it down. The strike now continues. I'm hopeful that a resolution between the university and the union can soon be reached without threats of layoffs, tuition increases or any more student walkouts.