Gun Control
Opinion: Why I'm working to reduce gun violence
With the new session and a new majority, I will renew my fight for legislative action.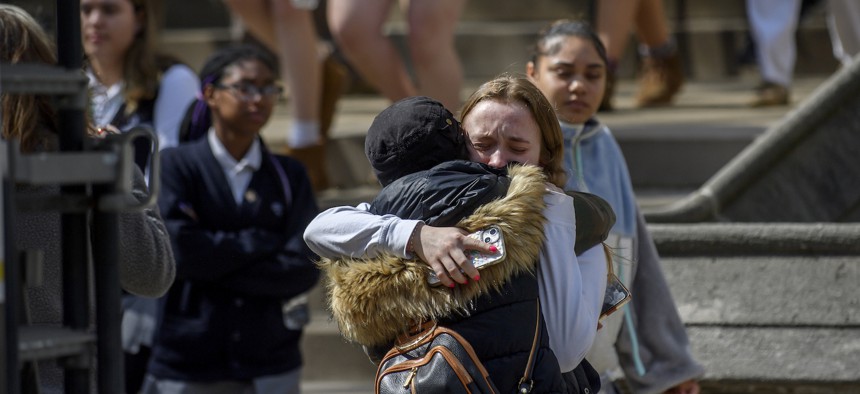 Representing the 36th district – South Pittsburgh, Mt. Oliver and Brentwood Borough – has truly been the honor of a lifetime. There have been moments filled with great pride and joy at what our communities are accomplishing together, but also times of deeply felt, traumatic, shared grief. Before I was a legislator, I used to say that I wasn't much of a crier, but now, I feel intensely the emotions our community is collectively experiencing, and I am no longer a stranger to tears.
I'm 32 years old – young, but not that young – and I'm watching the generations that now follow me experience a collective trauma that leaves them fearful that they will not live to see tomorrow and hopeless that their futures could ever hold success or joy. I mourn with our community as beloved young people become victims, and sometimes perpetrators, of a cycle of violence that leaves families and neighborhoods broken and in pain.
I am too young to have attended so many vigils, funerals and marches for youth sometimes half my age, some of whom I knew well. But I am just young enough to know that it is my generation and those that follow who must – and will – lead the work for change. I answer every 2 a.m. phone call or text about fresh violence in our communities. Recently, I received calls from parents fearful in the confusing aftermath of reported potential incidents at local schools. While we now know that the calls reporting active shooters were a hoax, I am ultimately fighting for the day when we have found long-term solutions, when our communities, families and leaders will no longer have to experience this fear – the day when the idea of a school shooting is unthinkable, rather than something we are being forced to expect.
And it is that fight which leads me to the questions: What can the state do about this? What is my role as a legislator in leading this change? Our first responders do their best to respond to violence and crime after it happens, but monetary investment in our communities is essential to preventing crime in the first place. Our young people need to know that our community, that our elected officials, care about them and are working to provide them a path to a brighter future. Since taking office in December 2020, I've helped bring over $10 million in funding to violence prevention initiatives in our communities. This work is just getting started, and I am grateful for the partners, too many to name, throughout South Pittsburgh who are working to take that investment and turn it into programs that meet the needs of this moment. I am hopeful that in the coming years the results of this investment will be safer communities and greater opportunity for youth who are too often caught up in violence. As more opportunities arise, I will continue to advocate for funding for these initiatives.
Beyond community violence prevention funding, we have legislative work to do in Harrisburg. There are evidence-based common sense changes we can make that most responsible gun owners agree will work, like lost and stolen gun reporting and safe storage. Much of the violence we see in our community involves stolen weapons, often from cars. Lost and stolen reporting gives police an essential tool in tracking and disrupting the flow of guns into our community. Other times, young people are acquiring weapons because they were not stored securely. Here is where safe storage legislation for homes and cars could make a significant difference. In Harrisburg, I have advocated and voted to move forward with a number of these changes, though unfortunately, we have not yet had enough votes to pass the legislation. With the new session and a new majority, I will renew my fight for legislative action.
Some believe that strong emotions disrupt our ability to work well as legislators, but I would argue the opposite: Because I deeply feel my community's pain and experience my own grief for each person we have lost, I believe energy and passion is exactly what is needed in this moment. I fight harder because I am angry that our youth have been disinvested in, because I am furious that we are not doing everything in our power to stem the tide of guns into our communities, because I know that we deserve better, and because I believe a brighter future can be achieved. Let's work together to get there.