General Assembly
Opinion: 10 ways to improve your disability hiring practices
There are numerous effective ways to improve inclusivity in the workplace – but commitment to change is key.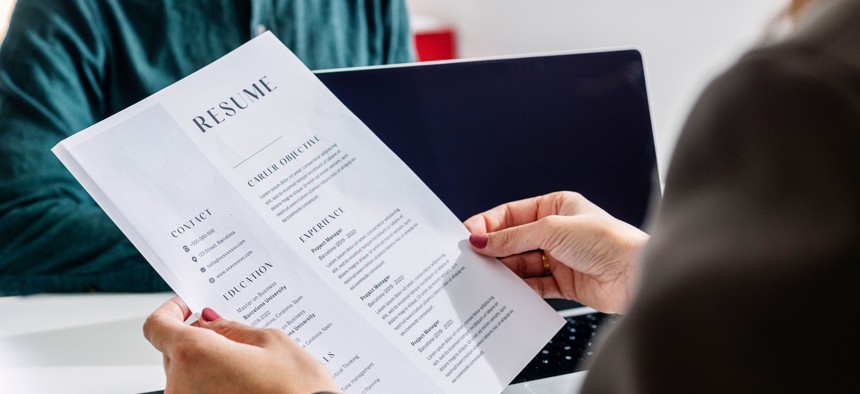 There is a talent pipeline of individuals with a disability who are looking for good, well-paying full-time jobs with the opportunity for advancement. Businesses around the country are struggling to fill their workforce needs. For employers looking to create a more inclusive workforce, there is a set of best practices that should be considered when developing a strategy to hire individuals and likewise meet their own corporate goals.
Partner with community organizations
Working collaboratively with community organizations allows employers to find individuals who may not be reached through traditional efforts. It can also help to have an outside perspective when creating opportunities to avoid pitfalls and identify solutions.
Include disability in Diversity, Equity and Inclusion efforts
One of the challenges when developing DEI efforts is intentionally designing to create true change to help increase the level and support for diverse individuals working for your organization. When developing an initiative, it is important to think through how to put into effect the company values to achieve the diversity goals.
Adopt and use metrics
It is critically important to create a culture where employees with disabilities feel comfortable disclosing a disability, offer opportunities to self-disclose and then act based on those results. Specifically, it's difficult to ensure company-wide efforts to hire, promote and provide opportunities to individuals with a disability if you cannot measure where you are at the time of the survey.
Provide organizational training to promote a culture of inclusion
Training is one way that organizations can work to make sure they have an inclusive corporate environment where all employees can succeed and thrive. This includes identifying a shared language among members of the organization. 
Empower workers with disabilities within the organization
Employee resource groups (ERGs) are a good way to empower workers and allow them to offer suggestions to make improvements to the company culture and operations, including the development of innovative ideas to help the company meet its goals. 
Support competitive integrated employment
Create opportunities for individuals with disabilities to work alongside their non-disabled peers, for the same wage, as a direct employee (rather than through an alternative pathway or temp agency), with an opportunity to advance their skills and rise within the organization. This is vital to true, inclusive hiring. Corporations that hire individuals with a disability, but for example, place all the individuals in a particular department, or do not offer advancement opportunities, are creating disparities rather than the inclusive environment they are hoping to foster. These are the types of things individuals not diagnosed with a disability may take for granted. Further, additional steps may have to be taken by corporations to ensure equal pay for positions where a salary range is not publicly posted.
Recognize that workers with disabilities are as varied and diverse as everyone else
Employees need opportunities across all levels of the organization. Corporations should not be only looking at entry-level positions for individuals with a disability; rather, they should consider opportunities at all levels of their organization. Like everyone else, individuals with a disability represent a range of talents, skill sets and experience and should not be categorically ruled out from management and leadership opportunities.
Build onramps for candidates with disabilities to ensure equal access to jobs
Corporations can even the playing field for this talent pipeline in numerous ways; for example, St. Christopher's Hospital for Children has hired an inclusion specialist who works across departments to recruit employees and provide support for making recruitment and onboarding processes more inclusive. The Philadelphia International Airport has identified opportunities to allow individuals with a disability to work through (or around) onerous processes to become an employee.
Make interviewing and onboarding processes more inclusive
One solution would be for corporations to offer working interviews where candidates are invited to perform tasks, so the employer can evaluate them based on their performance rather than questions that are less than objective. Other strategies include adjusting processes to reduce the barriers to moving from job offer to start date. Aramark has hosted hiring events where job offers and fingerprinting are conducted on the spot, reducing the lengthy, multi-step onboarding process for new hires.
Build natural supports
Examples of natural supports include mentorship programs, the clear identification of unwritten rules or expected behavior of the workplace, clear and effective communication in a variety of modalities to support diverse learning styles – like visual supports, audio recordings, video and written instruction. Toolkits for supervisors to effectively do their jobs with employees under those diverse learning styles, and the use of universal design principles are also other examples of natural supports in the workplace.
Dianne Malley and Susan Schonfeld are Senior Consultants at the Drexel Business Inclusion Center, a program operated by Transition Pathways of the A.J. Drexel Autism Institute in collaboration with Community Integrated Services.