Infrastructure
Public investment alone won't be enough to safeguard our water infrastructure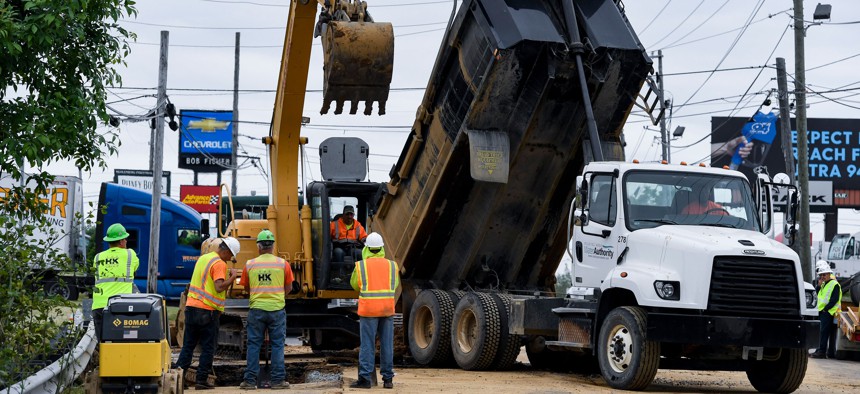 Communities across Pennsylvania all share a common desire for reliable, safe and affordable water services. Residents should be able to turn on the tap and have access to high-quality drinking water and know that their wastewater is being properly managed in a way that protects Pennsylvania's rivers and streams.
That's why the recent announcement by Gov. Josh Shapiro's administration that it will invest $116 million to upgrade water infrastructure projects across Pennsylvania, including in Chester County, is a positive step forward. This wise use of Pennsylvania Infrastructure Investment Authority funds is a good start – but we cannot rest on our laurels.
With the average age of most Pennsylvania sewer and water systems approaching 75 and 50 years respectively, our aging infrastructure will require billions in investment to maintain and modernize systems in a way that effectively addresses growing public health threats from "forever chemicals" and other emerging issues. 
This is a tall order for many municipalities that must finance necessary improvements to comply with increasingly stringent regulatory requirements while keeping these vital services affordable. The American Society of Civil Engineers' 2022 Report Card estimated Pennsylvania will require $18.6 billion in investment over the next 10 years to improve the state's water and wastewater infrastructure – a number that is only barely offset by recent federal and state infrastructure funding.
To address this challenge, an all-of-the-above approach is necessary. Our state must utilize both public and private investment. On top of local, state and federal investments, Pennsylvania's Public Utility Commission-regulated water companies, some of which are active and respected members of the Chester County Chamber of Business & Industry, have invested more than $800 million annually to modernize water and wastewater infrastructure. Still, these combined efforts have been unable to bridge the gap. Without private investment, the chances of our state fully investing in our water and wastewater infrastructure is a pipe dream.
We must continue to allow local communities the flexibility to choose whether to sell their systems to PUC-regulated water companies – if they believe it will benefit their communities. This approach has proven effective in providing the necessary investments to keep systems operating safely while complying with environmental regulations.
Act 12 of 2016, also known as Pennsylvania's "Fair Market Value" policy, allows local communities to receive fair, market-based compensation for their water and wastewater assets, assuring the delivery of professional, reliable service from PUC-regulated utilities. They bring to the table low-income customer assistance programs, stellar records of environmental stewardship and industry-leading workforce safety. By selling their water and wastewater assets, communities are able to focus on other budgetary priorities while ensuring the proper capital investment is allocated to infrastructure.
These infrastructure upgrades not only benefit public health and safety but also support the economic well-being of communities. In fact, studies show that 15 jobs are created for every $1 million invested in water infrastructure.
Unfortunately, a small group of lawmakers in Harrisburg want to repeal this legislation. Repealing Act 12 would overlook the critical role PUC-regulated water companies have in complementing government efforts: investing hundreds of millions of dollars into the systems they operate across our Pennsylvania communities, bringing operational expertise and a proven record of environmental stewardship and water quality. While exiting the water and wastewater utility business might not be the right choice for every community, continuing policies like Act 12 provide local leaders with the option to achieve fiscal stability and invest in their communities as they see fit.
Maintaining access to safe, clean and reliable drinking water is paramount. The General Assembly should continue to embrace Pennsylvania's Fair Market Value policy and encourage private investment to help meet this goal while empowering communities to address their unique challenges.
Developing our workforce and helping our employers to succeed is at the heart of the Chester County Chamber, and the repeal of Act 12 will not only hurt our regional employers but the workforce and economy. By ensuring proper infrastructure investment, we can support public health, economic growth and the overall prosperity of Pennsylvania.
Laura Manion is president and CEO of the Chester County Chamber of Business & Industry.