Economic Development
Opinion: Invent Penn State should get the funding it needs to reinvigorate innovation in the state
Harrisburg needs to recognize the importance of the university's LaunchBox and Innovation Network – and invest in it.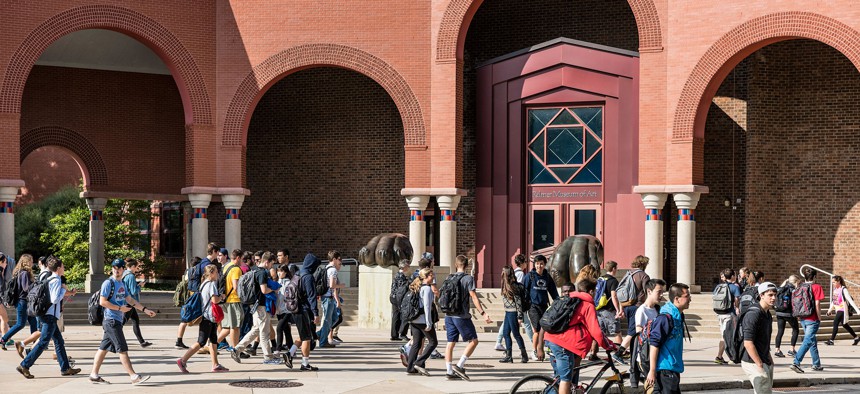 There has been a lot of attention recently in the media and in the government on the need for investment in Pennsylvania's innovation economy, particularly in the rural areas of our great commonwealth. Much of this attention stems from a recent report by Mark Muro and Robert Maxim from Brookings Metro highlighting the stark disparities between economic development in metropolitan areas versus rural regions of Pennsylvania. I was pleased to see the Senate Republican Policy Committee hold a hearing on this report and several media outlets cover it. 
However, it's crucial that we not only acknowledge these disparities but also take concrete steps to bridge the gap. That's where Invent Penn State comes in, poised to redefine our state's future. 
Invent Penn State is more than just an initiative; it's a transformative force that's reimagining Penn State's historic land-grant mission. Our mission is to ensure that the promise of innovation and entrepreneurship reaches every corner of Pennsylvania, including our rural heartlands. 
With 96% of Pennsylvanians living within 30 miles of a Penn State campus, the university has a unique opportunity to unlock the state's innovation potential. Invent Penn State is the key, providing Pennsylvania entrepreneurs – regardless of their university affiliation – with free access to accelerator programs, co-working spaces, legal and intellectual property counsel, mentorship, rapid prototyping facilities, pitch competitions and vital funding resources to de-risk and accelerate startup ventures. 
The Invent Penn State LaunchBox and Innovation Network, a collective of 21 innovation spaces strategically situated near Penn State campus locations, enables access to the more rural areas of the state that are lagging in innovation, and are on the front lines of this transformation. Since their inception in 2015, these LaunchBox locations have been instrumental in empowering entrepreneurs, engaging with their communities, offering legal and intellectual property guidance, nurturing startups and fostering collaborations. The numbers speak for themselves: 
• 7,021 entrepreneurs supported
• 20,366 Penn State faculty and students engaged
• 5,534 ventures provided legal and IP advice
• 819 individuals graduating from startup programs
• 528 supported product development projects
• The creation of 411 new Pennsylvania companies, resulting in 515 jobs
However, for all our success and impact, we face a challenge. Despite the undeniable economic and social benefits that the LaunchBox and Innovation Network has brought to our state, as well as recommendations put forth by Brookings in their October 2022 Innovation Report, modest state funding for Invent Penn State for the 2023-24 fiscal year is in jeopardy. This funding is not just about supporting an initiative; it's about recognizing that innovation is the lifeblood of our state's prosperity. 
We are encouraged by the recent announcement from the governor's office regarding a new strategic commitment to economic development across the state. We strongly believe that maintaining a central focus on rural economic prosperity programs is crucial to the success of this effort. We urge the Shapiro administration and the General Assembly to recognize the vital importance of Invent Penn State's LaunchBox and Innovation Network and to make the necessary investments. It's not just about supporting our work; it's about expanding the reach and influence of Invent Penn State to every corner of our great state, particularly in our rural communities. The potential is limitless, and it's time to seize it. 
Invent Penn State is committed to identifying and addressing emerging local ecosystem needs and bridging any gaps we encounter. Our positioning allows us to lead the charge in regional ecosystem development across Pennsylvania. 
We are unwaveringly dedicated to partnering with the state to breathe new life into Pennsylvania's innovation economy, making it a vibrant and inclusive force that benefits everyone, everywhere. Let's work together to turn the potential into progress, to turn innovation into opportunity and to make Pennsylvania a shining example of what's possible when we invest in our future.