Satire/Odd News
What If: There was a Zillow for Pennsylvania landmarks?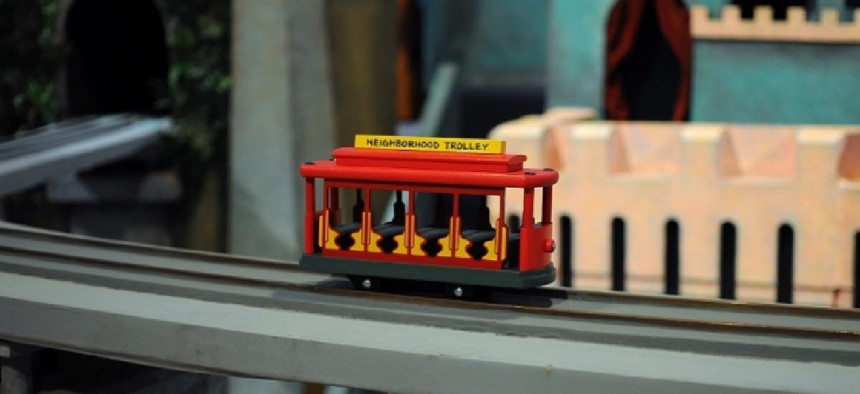 Whether you want to reside amid the bustling, historic downtowns of the state's biggest cities or prefer to live in a rustic getaway in a far-flung corner of the state, Pennsylvania's got it. Both city-dwellers and nature-lovers alike can appreciate the many attractions of the Keystone State. With the housing market facing record demand for available properties, City & State wanted to give you a sneak peek of the latest offerings on HarrisburGTV, featuring some literally unreal property listings. 
Pennsylvania State Capitol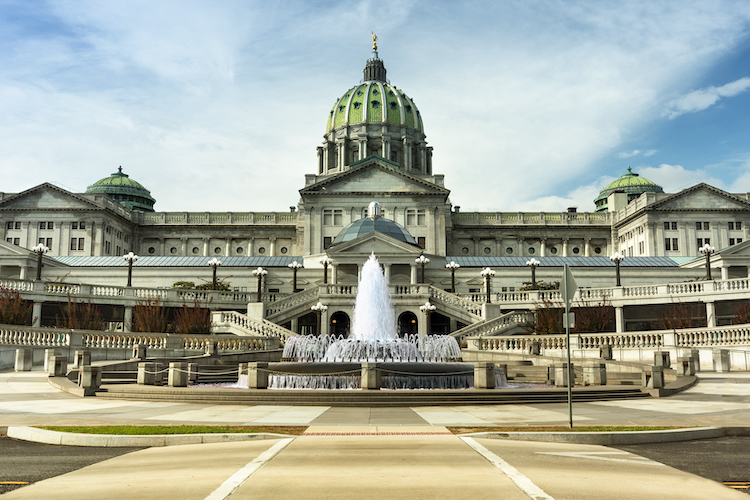 Third and State Streets, Harrisburg
Completed: 1906
Price of Construction: $3 million
Capitol Grounds: 45 acres
629,898 square feet
Overview
Commonly known as the workplace of the state's bridge-namers, Harrisburg's centerpiece features a 272-foot, 52-million pound dome notable for being one of the few places in the commonwealth able to graciously accommodate the heads of the state's leaders. This one-of-a-kind listing also comes complete with a delicious veneer of scandal. Upon completion, the project ended up costing the General Assembly three times the original appropriation, resulting in architect Joseph Huston and others being convicted of price-gouging. Aside from a past history of sketchy financials and minor flood damage, this building is a premier architectural feat perfect for anyone in central Pennsylvania looking for an American Renaissance-style residence close to Hersheypark.
Facts and Features
Semi-functional escalators included
Parking: You're on your own
Maximum Occupancy: 253 
Home value
Seller is happy to pull up a chair (or minority chair) and hash things out
Governor's Residence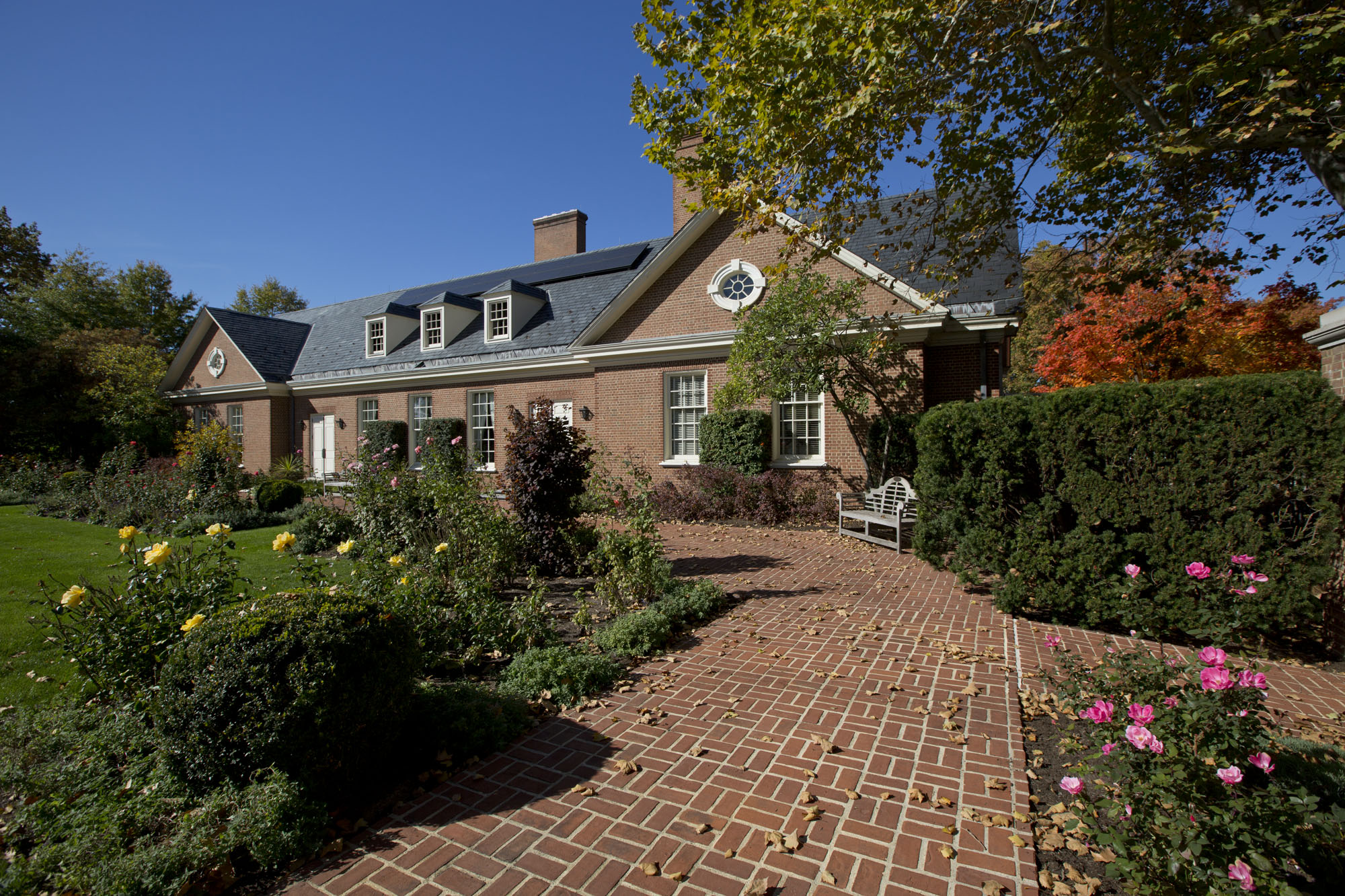 2035 North Front Street, Harrisburg
Completed: 1968
Price of Construction: $2 million
Residence Grounds: 3.5 acres
30,000 square feet
Overview
Known as home to eight different Pennsylvania governors and their families, the Governor's Residence is a hidden gem along the Susquehanna River. The waterfront location offers great views – but, full disclosure, it has been flooded three times, including during Hurricane Agnes in 1972, when Gov. Milton Shapp and his family were forced to evacuate through five feet of water. We say, even if this neo-Georgian-style home isn't a good fit for a governor, that doesn't mean it's not a fit for you. Although Gov. Tom Wolf has continued to reside at his childhood home in York County during his time in Harrisburg, the residence is still buzzing today with beehives that produce about 90 pounds of honey per year. 
Facts and Features 
On-site parking
Rose and Rain Gardens
Two grand pianos included
A good deal on custom cabinetry
Home value
Subject to FEMA designation
Philadelphia City Hall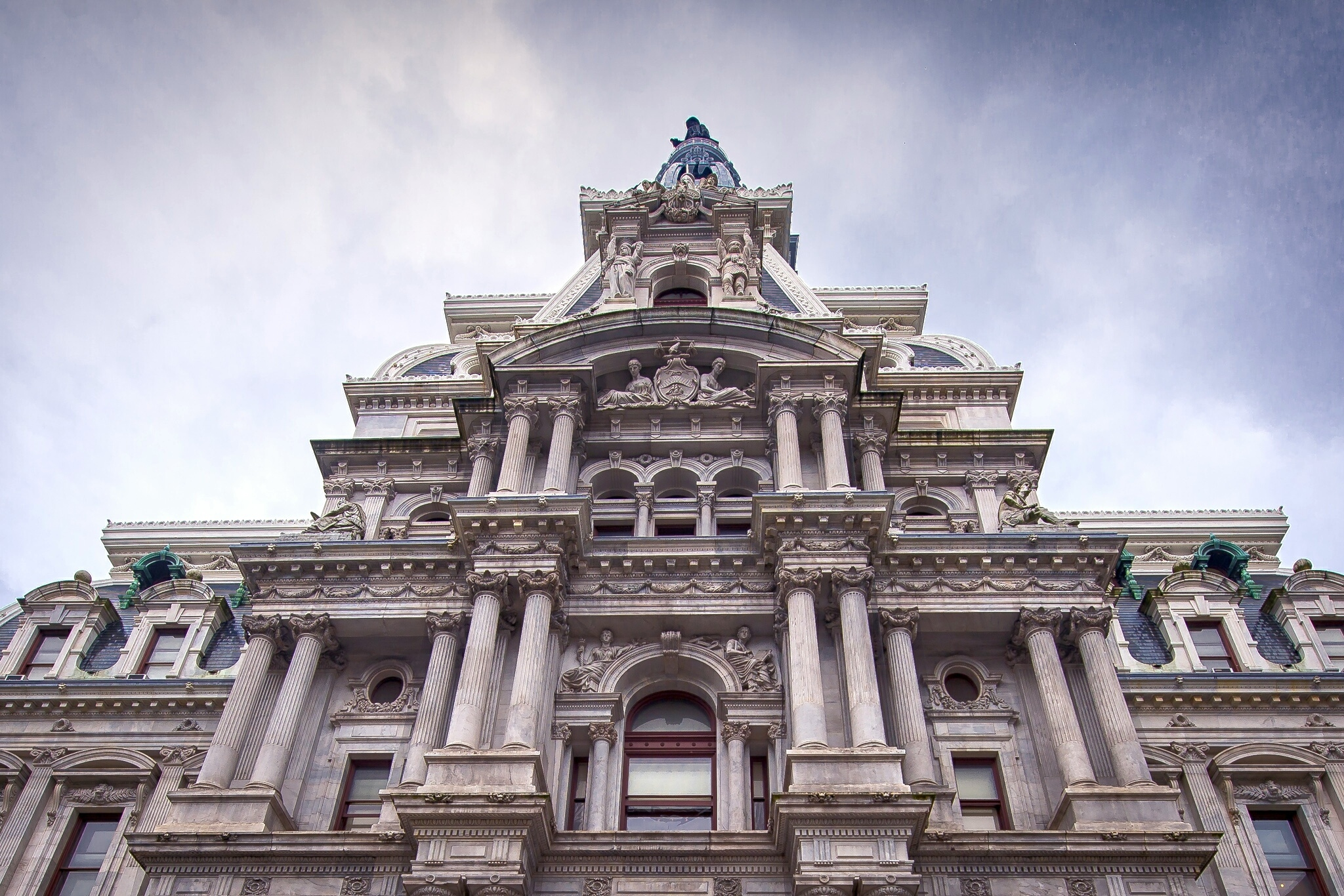 1 Penn Square, Philadelphia
Completed: 1901
More than 630,000 square feet
Overview
If you're a history buff, scroll no further! Among this beauty's many silver linings is the William Penn-topped Philadelphia City Hall – how many homes do you know that come with their very own Calder sculpture? The world's tallest building from 1894 to 1908, City Hall's sometimes-rocky history goes well beyond housing City Council, the mayor's office, and the First Judicial District of Pennsylvania. Even 12 monkeys can see that the brick, white marble and limestone exemplify the building's Second Empire style and maintain the historic landmark's retro look. With a location and history like this, who wouldn't want to be trading places with the current tenants as soon as possible?
Facts and Features
Largest municipal building in the U.S.
William Penn and Octavius Catto statues included
Ventilation system in need of upgrades
Four separate porte-cochères
Home value
Wait to make an offer until the next round of property tax assessments
Independence Hall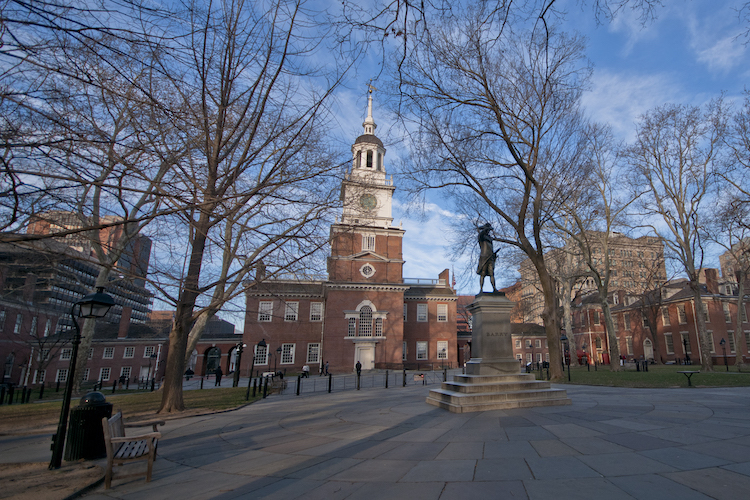 520 Chestnut Street, Philadelphia
Completed: 1753
National Historic Park & UNESCO World Heritage Site
Original Trustees: William Allen and Andrew Hamilton
Overview
One of the most historic sites in the entire United States, Independence Hall's name speaks for itself. The location where both the debate and signing of the Declaration of Independence and U.S. Constitution took place. Located right between Center City and Penn's Landing, Independence Hall also served as the state Capitol until 1799. The Georgian-style central building, which originally held the Liberty Bell, includes a bell tower and steeple standing at nearly 169 feet. According to American history specialist Nicolas Cage, 10/10 people would steal the Declaration of Independence from this landmark. 
Facts and Features
Comes partially furnished with Rising Sun chair and used inkstand
HVAC not included
Not the beer garden – but close enough to walk!
Perfect for polyglot gregarious host/tour guide types
Home value
This property is subject to HUD restrictions

 
Evans City Cemetery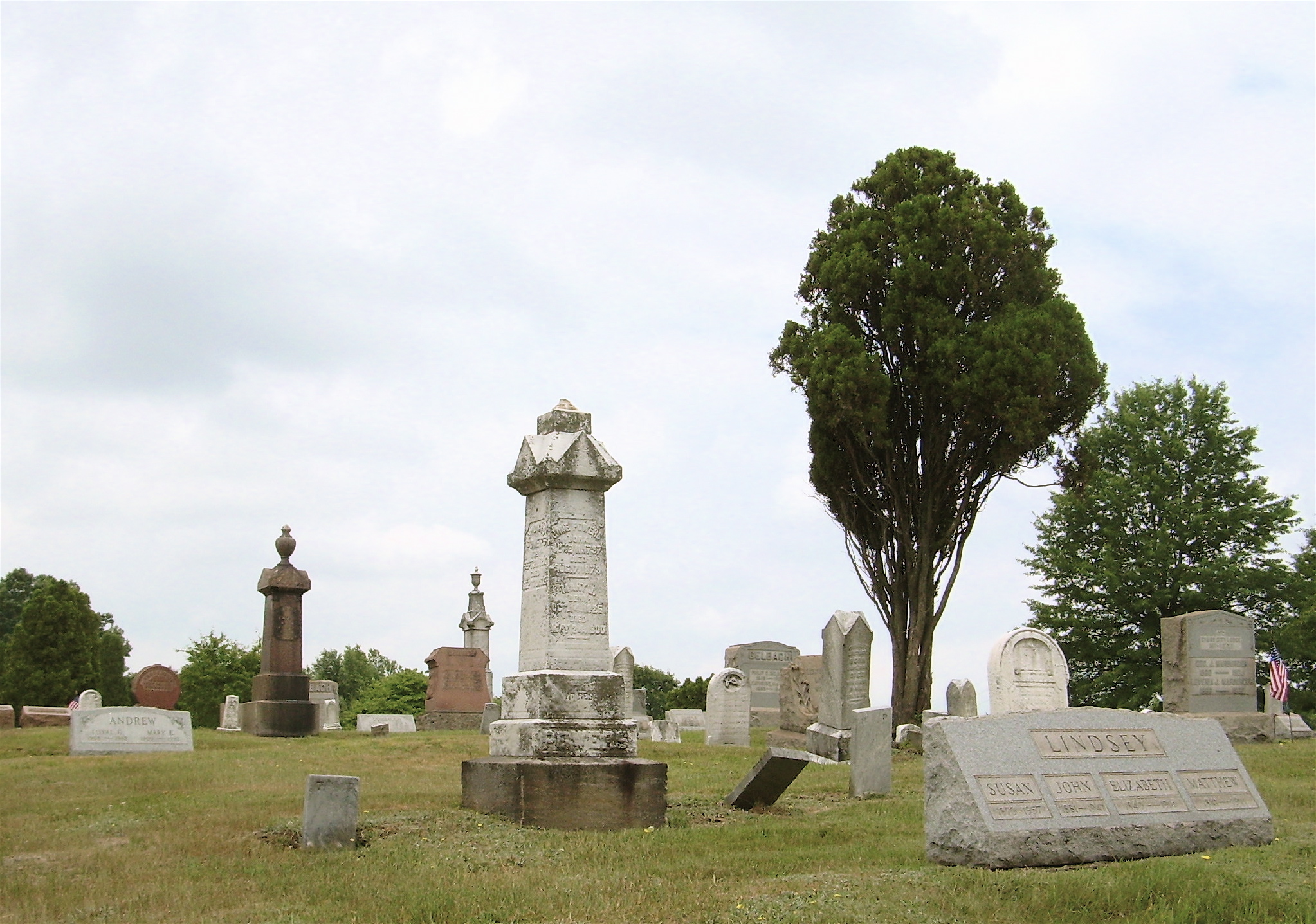 8600 Franklin Road, Evans City
Evans City Borough 
Incorporated: 1882
Square Mileage: 0.81
Overview
Film fans will be starstruck by this next listing. Evans City Cemetary is the location of George Romero's 1968 film "Night of the Living Dead," the ur-text for all things zombie in pop culture. About 30 miles north of Pittsburgh in Butler County, Evans City was once a camping ground for Native Americans. Now a borough making up less than a square mile of land, Evans City has become a tourist destination for horror movie buffs. Both the cemetery and the on-site chapel have been well-kept since filming, making this secluded location worth the trip off of Route 68. Any lover of the quiet outdoors or historic stonework would thoroughly enjoy this listing.
Facts and features
On-site chapel
Private driveway
Immortal neighbors
Home value
Use your brains
Mister Rogers' Neighborhood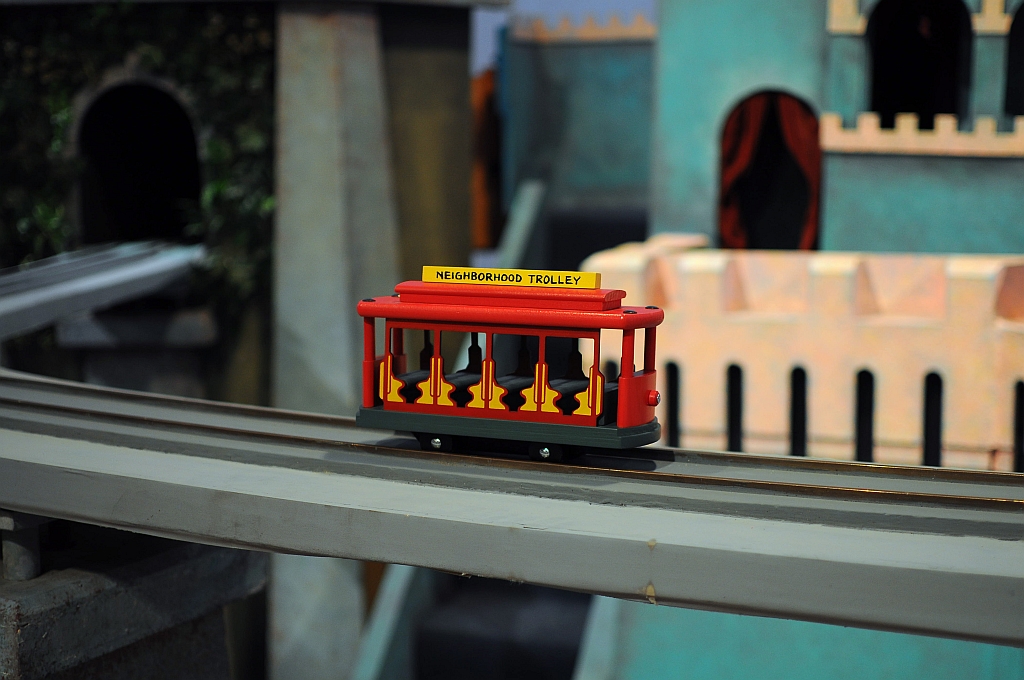 The Neighborhood of Make-Believe, Pittsburgh
Completed: 1968
Episodes Featured: More than 900
Overview
Another area famous for its time onscreen is the Neighborhood of Make-Believe. On the set of Mister Rogers' Neighborhood, the town of Make-Believe offers features for everyone. The puppet kingdom includes a bustling local economy, an electric trolley system, a Museum-Go-Round, and the Eiffel Tower, because why not. As long as you're comfortable living under King Friday XIII's monarchy, this neighborhood could be the place for you. 
Facts and Features
Extensive public trolley system
Diverse group of small businesses 
Neighbors include the City of Westwood
Home value
It will take a lot if you want to become their neighbor
Amish Farm and House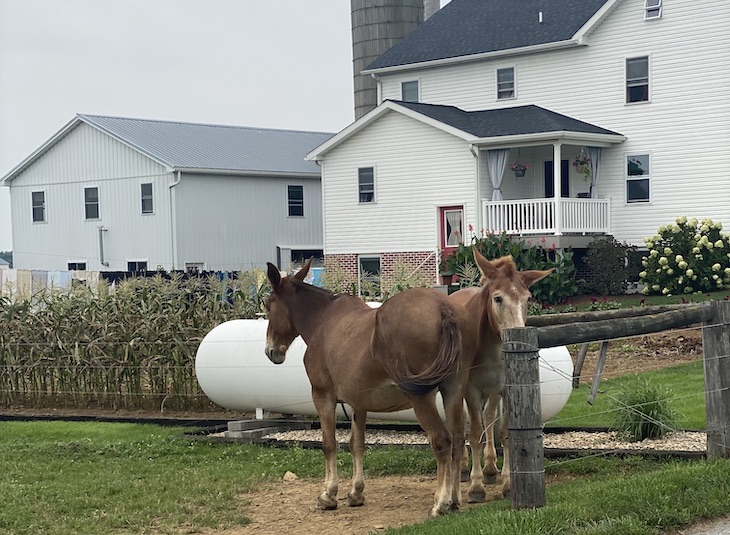 2395 Covered Bridge Drive, Lancaster
Completed: Early 1800s
Grounds: 15 acres
Overview
No tour of the commonwealth is complete without a trip to Pennsylvania Dutch Country. Located in Lancaster, the Amish Farm and House is a perfect place for anyone yearning for the days of yesteryear. The picturesque farmlands, gardens and animal meadows offer tenants a life that's simple, but it's honest work. You can take a horse-and-buggy ride around the countryside to see the stream, corn maze, barbecue barn and more. To top it all off, the grounds include a must-have covered bridge, which was built in 1855. A nearly-300-year-old farm isn't for everyone, but for nature-lovers, it's a listing you just can't afford to Amish. 
Facts and Features
Schoolhouse included
Energy-efficient 
Free (and free-range eggs!)
Home value
Make an offer
Fallingwater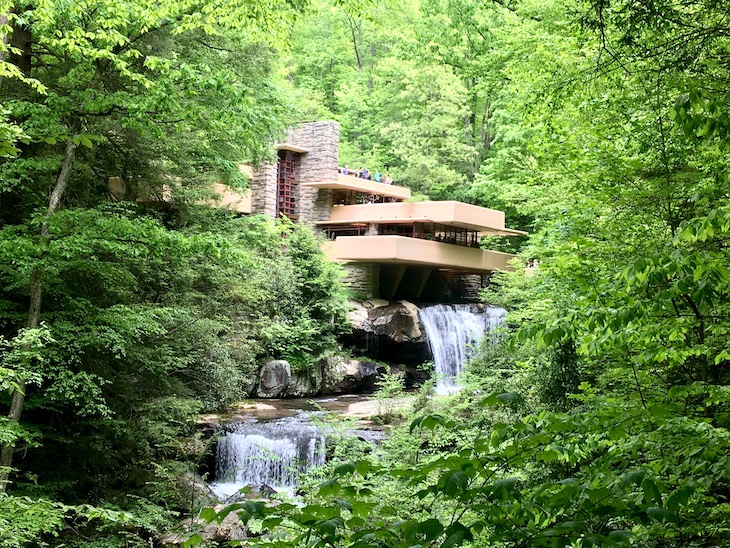 1491 Mill Run Road, Mill Run
Completed: 1939
Price of Cost: $155,000
Bear Run Grounds: 5,100 acres
Overview
This last listing's historic place in architecture and design will have you falling all over yourself as you reach for your checkbook. Fallingwater, a home built over a waterfall on Bear Run in the Mill Run section of Fayette County, was designed by Frank Lloyd Wright as a weekend home for Edgar Kaufmann, the owner of Pittsburgh's Kaufmann's Department Store. The revolutionary design, including a cantilevered structure to stabilize the overhang, utilizes organic architecture to blend the views of art and nature. Anyone with a passion for creativity and the wilderness would adore the hidden gem that is Fallingwater. 
Facts and Features
UNESCO World Heritage Site
Lots of natural light
Hydropower-friendly
Home value
The price has to be Wright