Interviews & Profiles
A Q&A with Pennsylvania Health Care Association President and CEO Zach Shamberg
This long-term care advocate says workforce shortage threatens access to care for aging residents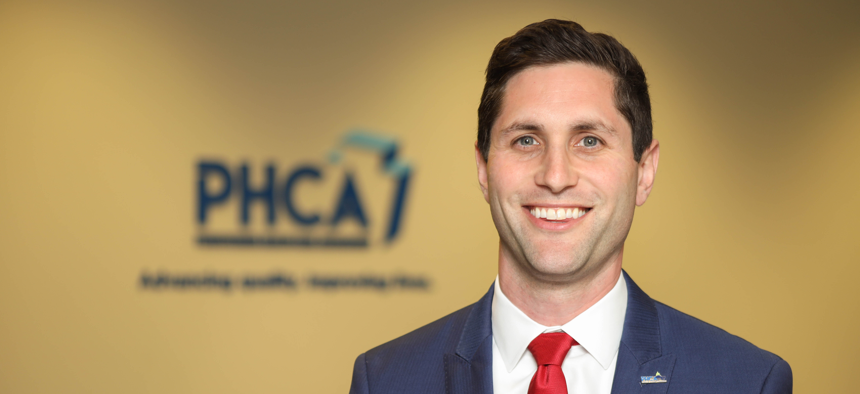 Pennsylvania's long-term care providers are at a crossroads.
Not only were nursing homes and other long-term care facilities hit particularly hard by COVID-19 cases and deaths, but the sector is currently grappling with rising costs, a major staffing crisis and an inability to care for all residents in need of long-term care. 
According to a survey from the Pennsylvania Health Care Association, nearly 60% of respondents reported being unable to accept new patients due to workforce shortages. 
City & State recently sat down with Zach Shamberg, the PHCA's president and CEO, to discuss how the pandemic impacted long-term care providers and their residents, how state lawmakers can help address staffing issues faced by long-term care facilities, and what providers can do to curb the spread of infectious diseases moving forward. 
This interview has been condensed and edited for length and clarity. 
What issues did long-term care providers, workers and residents face during the pandemic?
We had a funding crisis where the state failed to invest in Medicaid funding for nursing homes. Providers derive more than 70% of all their revenue – or all their reimbursement – from the state's Medicaid program. So, when that doesn't keep up with rising costs, providers can't invest in the care they provide, or their staff, or in their buildings and their technology and advancements. And that was an issue that we've been talking about for years prior to the pandemic. 
Another was the workforce shortage. There was a workforce shortage long before the pandemic, but that was really amplified and exacerbated over the last two years and we are where we are now … We have providers who are turning away vulnerable senior citizens in need of care simply because they don't have enough staff to care for them. On average, our members are telling us 30 beds are sitting vacant – empty in their facilities – because they don't have enough staff for them to bring in new residents. That's scary.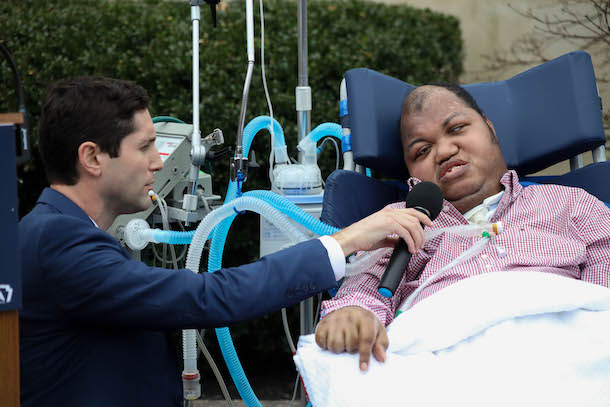 How would you grade the state response in terms of helping your members and helping long-term providers weather the challenges that the pandemic caused?
Here's what I'll say: We asked for a seat at the table over and over again. What we saw in terms of the failings of the state throughout the last two years was the inability to bring long-term care providers and experts to the table for a discussion – to ask our providers, our workers, even our residents – what we needed to be successful. At the beginning of the pandemic, we had to fight for PPE. We had to fight for testing. We had to fight for staffing support, for funding support. In January of 2021, and even in December of 2021, we had to fight for the vaccine. We knew by then that long-term care was the epicenter of the pandemic, but the vaccine was being prioritized to hospitals and physician's offices … From that standpoint, the state failed because we were not brought to the table, or we were brought too late. 
Have there been any issues in getting long-term care workers to buy into getting vaccinated?
We certainly did. It was interesting because we had members early on in 2021 who mandated the vaccine-specific providers. Some did it with great success; others lost workers. At this point, workers don't have a choice in long-term care because we've got the federal mandate, and we've got that vaccine requirement for all workers. We did see workforce losses, unfortunately. First in the City of Philadelphia, and then statewide – not as great as we may have anticipated, which was good. So we give all the credit in the world to our workers for stepping up. But there was a myriad of reasons that we heard as we spoke to workers on the front lines – why they may have been apprehensive of the vaccine.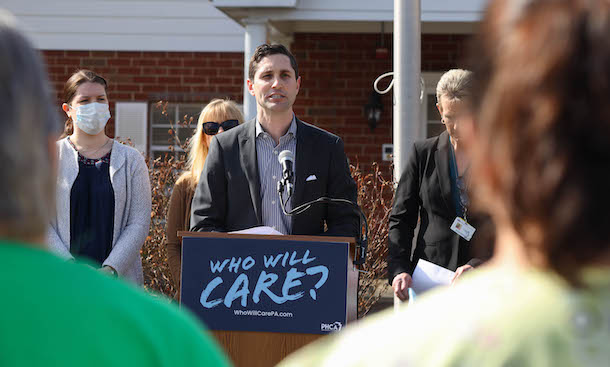 When you look at all of the issues that long-term care providers are facing right now, as we're transitioning out of the pandemic, what's the biggest issue that you think needs to be addressed?
Funding – because everything derives from funding. But it's hard to not pick two issues, because the workforce is so important as well. Funding will enable us to invest in workers, but every single day, 10 times a day, I get a call about lack of workforce: that there is no pipeline; that we can't certify what's called temporary nurse aides because the state has put barriers in the way; that we can't find LPNs, RNs; that we are taking beds offline, essentially, because we don't have enough staff. We're turning people away because we don't have enough staff, we are seeing price gouging by staffing agencies … Really, the two issues go hand in hand. 
What do you need from state lawmakers to address these issues?
No. 1 is an increase in Medicaid reimbursement. So, when it comes to this year's state budget, we've got an ask out there for $294.3 million. It would be recurring state spending, it would go into the Medicaid rate. We've really broken it out into three buckets that would enable providers to pay higher wages to invest in their workers, to recruit more workers to the frontlines, and then to meet the demands of higher operational costs. 
No. 2 is addressing the workforce crisis and the workforce shortage, whether that's regulating staffing agencies, working with state partners to ensure that we're able to certify our workers and that a potential nurse is not waiting six months to get a license. We've seen real benefits from all the flexibilities in the waivers throughout the last two years. We've learned that we can operate successfully without regulation after regulation. Let's continue to do that moving forward.