Winners & Losers
This week's biggest Winners & Losers
Who's up and who's down this week?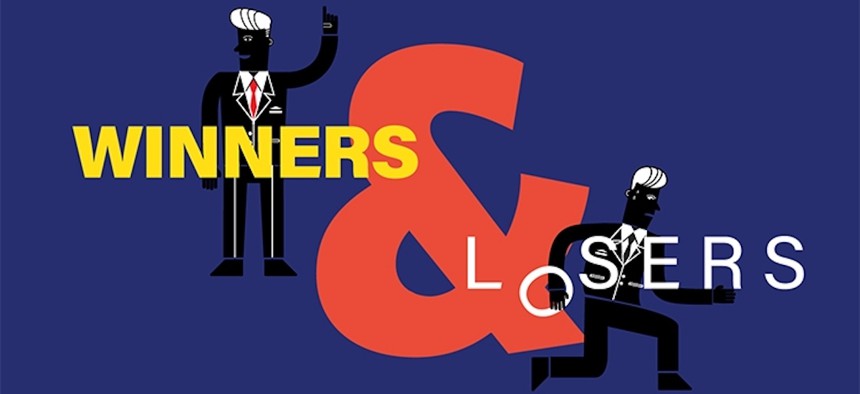 There's been a lot to unpack this past week in Pennsylvania politics. The state's primary races are still being discussed – and, in one instance, fought over – and budget season in Harrisburg is now upon us, setting up a whole new battlefront as lawmakers jockey to get their priorities included in the state's next budget. Budget negotiations are always unpredictable, but one thing is for sure: the next state budget is sure to produce lots of winners and losers. Until then, here's our latest update on who's up and who's down in the commonwealth. 
Scroll down for more of this week's winners and losers!
WINNERS:
Summer Lee -
Even though May is just winding down, summer came early to the Pittsburgh region. After an expensive and contentious primary battle – and nearly a week of ballot-counting – state Rep. Summer Lee won the Democratic nomination for the 12th congressional district. Lee, a progressive community organizer in a heavily Democratic district, is now expected to become the first Black woman to represent the commonwealth in Congress.
Ryan Warner -
State Rep. Ryan Warner wants to give Pennsylvania drivers a warning. Warner had legislation approved by the House that will require the Pennsylvania Turnpike Commission to notify drivers the first time drivers incur certain tolls in a calendar year. The bill was unanimously adopted by the House, giving Warner a big legislative win, or rather … an E-ZPass.
Sarah-Ashley Andrews & Chau Wing Lam -
Here's some normal school board news for once. Philadelphia Mayor Jim Kenney appointed Sarah-Ashley Andrews and Chau Wing Lam to fill the two vacancies on the Board of Education of the School District of Philadelphia. Andrews is a family therapist, social worker and the founder of Dare 2 Hope, a suicide prevention non-profit and Lam is the director of Operations for the Philadelphia Academy of School Leaders.
LOSERS:
Mike Jones -
State Rep. Mike Jones made a rare move to back a primary challenge to House Appropriations Chair Stan Saylor, and Jones learned this week that when you take on a leader in your own party, consequences ensue. Jones was stripped of multiple committee positions this week after Saylor ended up losing his primary race. The whole ordeal probably led to some pretty uncomfortable caucus discussions.
Ron Vogel -
Ron Vogel finished third in the GOP primary for the state's 6th Congressional District – but he's not going quietly. In a Facebook post, Vogel ripped into the Chester County Republican Party, accusing the party of stacking the deck against him and being "timid." But Vogel's campaign was also plagued by controversial social media posts, which may have hurt his campaign more than any local party committee ever did.
Israel T. Moore -
One of the Pennsylvania State Police's own was charged with assault this week after a criminal complaint was filed alleging Israel T. Moore kicked a motorist during an arrest earlier this year. According to the complaint, Moore struck a motorist in the chest twice with his right leg while the motorist was being handcuffed. The incident was captured by the patrol vehicles' cameras, and Moore is now suspended without pay.