Winners & Losers
This week's biggest Winners & Losers
Who's up and who's down this week?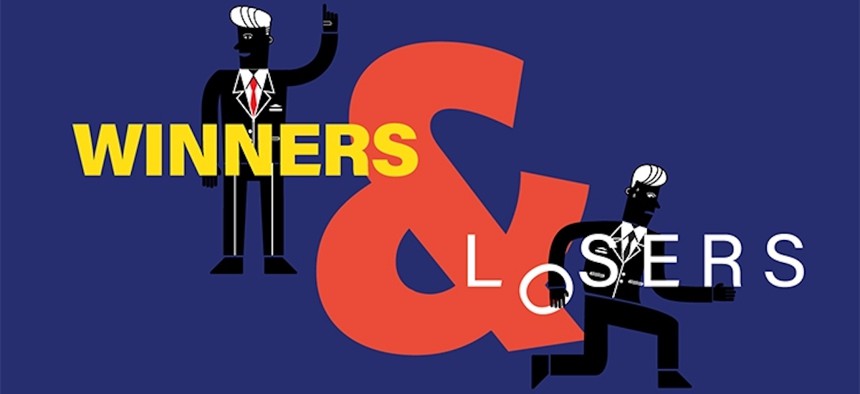 It looks like budget negotiations have been a little too much for Pennsylvania's favorite rodents to handle. A multitude of groundhogs were found dead along the Susquehanna River in Harrisburg this week – with no apparent cause at first glance. The news means state officials need to protect Gus, the second-most famous groundhog in Pennsylvania, at all costs, especially given the fact that the Pennsylvania Lottery mascot/Department of Revenue employee/spokesgroundhog is probably under a lot of stress with budget season in full swing. Let's just hope this year's state budget isn't as controversial as the disposal of Gus' deceased friends and family. 
Scroll down for more of this week's Winners & Losers!
WINNERS:
Jim Struzzi -
Who says lawmakers can't work in a bipartisan manner? State Rep. Jim Struzzi proved skeptics wrong this week when his bill to legalize fentanyl test strips earned unanimous support from House lawmakers. Struzzi says his bill could save lives by allowing people to test substances for fentanyl, potentially preventing fentanyl overdoses. The legislation now heads to the state Senate, where it awaits a vote.
Zachary Cohen -
After a months-long legal battle in a Lehigh County judge race, we finally have a winner. Democrat Zachary Cohen secured a victory over Republican David Ritter, who conceded this week after a fight over undated ballots reached the U.S. Supreme Court. The court ultimately decided that the votes should be counted, and with 257 ballots yet to be counted, Ritter's 71-vote lead over Cohen following the 2021 election wasn't enough to stave off defeat. Lehigh County counted the ballots – and as a result, Cohen takes the seat on the county's Court of Common Pleas.
Terrill Sanchez -
A fresh face is now leading the state's public school employee retirement system. Terrill Sanchez, who has been serving as interim executive director of PSERS, has been named to the post permanently, becoming the first woman to serve the role in the pension system's 105-year history. As PSERS comes out of a period marred by financial controversy, Sanchez hopes to be a breath of fresh air.
LOSERS:
Gerald Lawrence -
Despite receiving the support of a wide swath of Democratic Party leaders, Gerald "Jerry" Lawrence was unsuccessful in his bid to be the next chair of the Pennsylvania Democratic Party. Lawrence had the support of Gov. Tom Wolf, Attorney General Josh Shapiro and the state's entire congressional delegation, but lost to state Sen. Sharif Street – a loss that will probably sting for a bit given all the political support that Lawrence had behind his bid.
Mehmet Oz -
Hopefully, Dr. Mehmet Oz knows just the remedy to catapult himself to a general election win, because if a recent poll is any indication, he's got some ground to make up between now and November. A Suffolk University poll has Oz behind Democrat John Fetterman by about nine points and shows that voters have a largely negative view of the celebrity doctor. Maybe some green coffee extract will do the trick and turn Oz's campaign around.
Jeff Yass -
One of the richest men in the country was in the spotlight this week: A ProPublica report detailed the financial dealings of Jeff Yass – and how he avoided paying $1 billion in taxes. The report found that Yass paid an average federal income tax of just 19%, while short-term trading that his Susquehanna International Group specializes in is typically taxed around 40%. ProPublica's Secret IRS Files have revealed that many of our country's richest, including the commonwealth's wealthiest individual, pay tax rates lower than many middle-class families.