Winners & Losers
This week's biggest Winners & Losers
Who's up and who's down this week?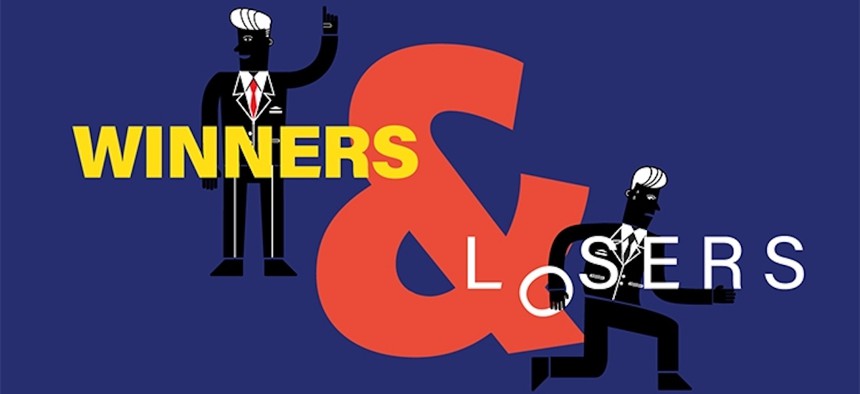 It's that time of year when swimmers and tanners are saying "suns out, buns out." But to be frank, that took on a different meaning in Western Pennsylvania. People have been relishing the now-viral photos of a tractor-trailer that overturned, spilling 15,000 pounds of hot dog filling on I-70 West. The incident took place in Rostraver Township, southeast of Pittsburgh, where nearly 150,000 wieners worth of filling spilled out onto the roadway. If you need to ketchup on the latest state news, scroll down for more of this week's winners and losers!
WINNERS:
John Fetterman -
As if his resounding primary win a few weeks back wasn't good enough, Democratic Senate candidate John Fetterman got some more good news this week in the form of two major endorsements. Fetterman picked up endorsements from the SEIU Pennsylvania State Council and Giffords PAC, a gun safety organization. Fetterman continues to rack up endorsements as Republican candidates Dave McCormick and Dr. Mehmet Oz await the results of a recount.
Ryan Aument -
After winning his Republican primary race by a 20-point margin, state Sen. Ryan Aument called out the far-right group Audit The Vote PA for insinuating that his win was illegitimate. Audit The Vote PA is no stranger to controversy, as it has repeatedly peddled false claims that the 2020 election was stolen. Aument, for his part, called the most recent claims "outlandish" and said he would be open to a recount to expose the group's "lie" about his victory, per LNP.
Donna Lee Siple -
The Beaver County Chamber of Commerce has its newest leader. Donne Lee Siple, the former CEO of the Japan-America Society in Tennessee and Pennsylvania was hired as the new chamber president, taking over the role on June 1. Touting Siple's leadership and nonprofit experience, board members hope she can do a dam good job.
LOSERS:
Tim Holden -
The Pennsylvania Liquor Control Board took another loss in court this week in a long-running legal battle over the shipment of wines to restaurants. The Commonwealth Court found PLCB is liable for damages, interest and legal fees in a case brought by two wine merchants over the agency's failure to allow direct shipment of special order wines, those not carried in state stores, to restaurants. PLCB, led by Chair Tim Holden, may have to pick up the tab for millions in illegal special-order handling fees the agency has collected over the past five years. How's that for a chaser?
John DiBella -
As the head of a medical marijuana card company and the owner of a marijuana-related website, John DiBella is facing heat for allegedly using an unofficial online directory of doctors to direct patients toward his business, prompting one doctor to file a complaint with the state attorney general, according to a report from Spotlight PA. DiBella chalked up the issue to a web developer's mistake, but it ultimately led the Department of Health to issue a warning about DiBella's website. Whether the issue was fraud or a simple mistake, one thing is for sure – it prompted reefer madness of a different kind in Pennsylvania.
Richard Michetti -
Plenty of people have sent regrettable texts to an ex, but this case is different. This week, Richard Michetti of Delaware County became the 25th Pennsylvanian – and eighth Philadelphia-area resident – to admit to charges related to the Jan. 6 insurrection. Michetti, who pleaded guilty to one count of aiding and abetting obstruction of an official proceeding, reportedly updated his now-ex-girlfriend as events unfolded on Jan. 6 and called her a "moron" for not believing the 2020 election was stolen. He was then turned in by his ex and has admitted to sending the text messages.