Winners & Losers
This week's biggest Winners & Losers
Who's up and who's down this week?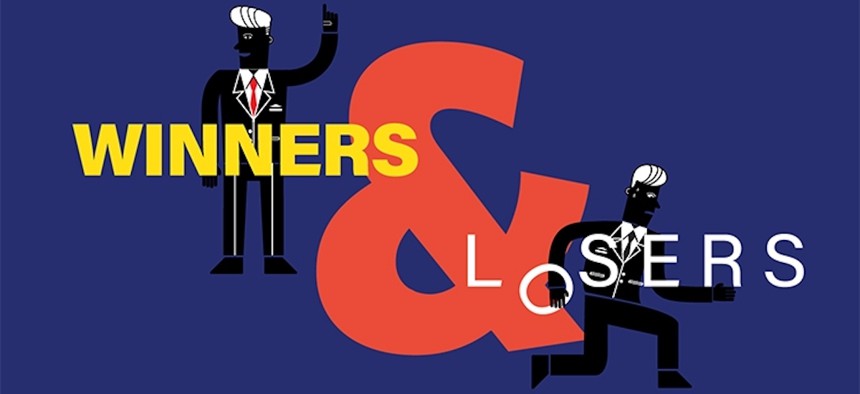 WINNERS:
Ricky Moody -
Ricky Moody will serve as the City of Pittsburgh's new Community Health and Human Services Policy Manager, where he will lead outreach to vulnerable communities in the Steel City and push for policies that would help those communities, according to the Pittsburgh Post-Gazette. Moody's background in working with those with intellectual disabilities, as well as those with alcohol and drug issues, likely led to his selection. Pittsburgh City Council said the hiring was part of their commitment to addressing community health.
Mike Molesevich -
An already rough week for U.S. Rep. Glenn Thompson took another turn as Mike Molesevich, previously a write-in candidate for the 15th Congressional District, was certified by the Department of State as the Democratic candidate to challenge Thompson. While Thompson deals with the controversy around his vote against marriage equality – followed by his attendance at his gay son's wedding – he'll have to focus on a challenger. Molesevich is a former mayor of Lewisburg who previously lost to Tom Marino in the 2016 race for the 10th Congressional District.
Russell Redding -
Pennsylvania Secretary of Agriculture Russell Redding didn't sugarcoat things when the first avian flu outbreak was detected on a Lancaster County farm earlier this year. Redding said the state was on "high alert" and that further outbreaks could bring economic consequences. Fortunately, a new grant program approved in the state budget will provide $25 million in assistance to help farms grapple with the impacts of the flu – an egg-citing development that received praise from both sides of the aisle.
LOSERS:
Mike Kelly -
The Jan. 6 fallout continues, roping in several commonwealth lawmakers, including U.S. Rep. Mike Kelly. After denying any involvement in former President Donald Trump's fake election scheme, Kelly's office now confirms that members of his staff were involved in the efforts to overturn the 2020 election. Kelly insists he was unaware of these efforts, even if they included a longtime top aide.
Alan Byerly -
This week, yet another Pennsylvanian was charged in relation to the Jan. 6 insurrection. This time, it's Berks County resident Alan Byerly, who pleaded guilty to attacking police officers and an Associated Press photographer during the riot. Byerly admitted to wielding a stun gun while confronting the officers and the photographer, and now faces a sentence of between three and four years.
Joseph Leschinskie -
Joseph Leschinskie, a former Shamokin city council member, is headed to prison after being found guilty of making terroristic threats in May. Leschinskie will serve between six and 23 months behind bars after threatening the husband of another council member after a September 2020 council meeting, according to The Daily Item. Let this be a lesson to other frustrated government officials: threatening your colleagues and their families is never a good idea.