Winners & Losers
This week's biggest Winners & Losers
Who's up and who's down this week?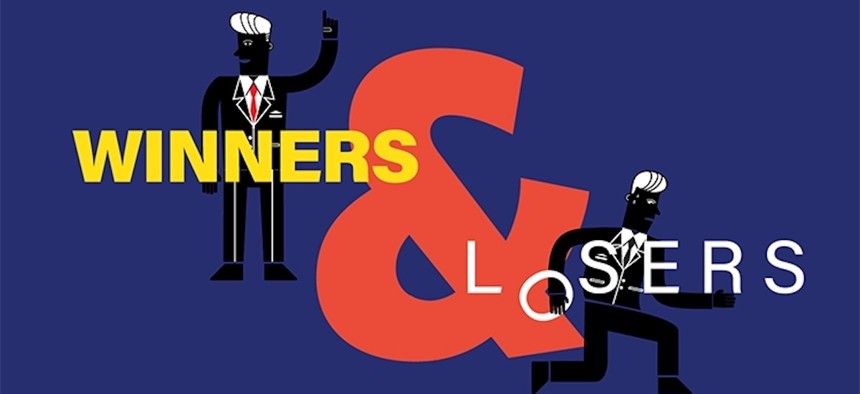 It was budget week (part two) this week as lawmakers returned to Harrisburg with hopes to finalize a state budget and say goodbye to the state Capitol for the rest of the summer. Fueled by caffeine, lots of takeout and a yearning to get a budget completed so no summer plans get ruined, there were plenty of long nights this week as negotiators looked to iron out the last minute details of a budget agreement that they were unable to complete by the state's June 30 deadline. 
Scroll down for more of this week's Winners & Losers!
WINNERS:
Josh Shapiro -
You may as well start calling him GOP Josh, because Josh Shapiro racked up nine endorsements from Republicans this week as he looks to build bipartisan support for his campaign for governor. Among the endorsements? Former U.S. Reps. Charlie Dent and Jim Greenwood, former state House Speaker Denny O'Brien and former lieutenant governor Robert Jubelirer, among others. The GOP leaders said Shapiro will unify the state, and issued a stinging rebuke of state Sen. Doug Mastriano, the state's Republican gubernatorial nominee.
Frank Farry -
State Rep. Frank Farry spearheaded an effort to reform the state's fireworks law, and after years of discussion, it finally is headed to the finish line. Under the proposal, municipalities would have the ability to place limits on the use of consumer fireworks during certain times, which will likely bring relief (and silence) to local residents getting tired of nonstop fireworks in their neighborhood.
Tom Wolf -
A week after Gov. Tom Wolf's bridge tolling plan was permanently blocked by a state court ruling, he saw one of his regulatory battles finally reach the finish line. Following a longstanding fight over authority with the GOP-controlled legislature, Wolf's executive order placing Pennsylvania in the Regional Greenhouse Gas Initiative, known as RGGI, took effect last Friday. Now, the commonwealth's coal and natural gas power plants will pay for each ton of carbon dioxide they emit and the state can use those pollution allowances to further invest in green energy.
LOSERS:
Jim Kenney -
Philadelphia's gun violence issue is only getting worse for Mayor Jim Kenney. After two police officers were shot during the city's Independence Day festivities, Kenney received a lot of backlash – as well as calls for his resignation – for comments inferring he'll be "happy" once he's out of office. City Council members and other local officials demanded he resign for the remarks, but Kenney responded by saying they were made during an "overwhelming moment of frustration." Still, a low moment for the mayor.
Anthony Mariani -
Allegheny County Common Pleas Judge Anthony Mariani is facing heat from the Abolitionist Law Center, a Pittsburgh-based legal rights law firm that has filed more than 60 complaints against the judge, accusing him of bias and racism. Mariani has not publicly commented on the complaints, which accuse him of misconduct and of exhibiting racial biases. The complaints were made to the state Judicial Conduct Board, which will decide privately whether a judge's activity requires discipline.
Wayne Garvin -
It's always the ones you least expect. Wayne Garvin, a former IRS employee, was sentenced to 13 months in prison on July 6 for filing false tax returns and providing fabricated records to the IRS in an attempt to obstruct an audit. Garvin, who now lives in South Carolina, was a Philadelphia-based supervisory associate advocate. He used his insider-knowledge to claim false reductions and charitable donations on his personal tax returns.