Winners & Losers
This week's biggest Winners & Losers
Who's up and who's down this week?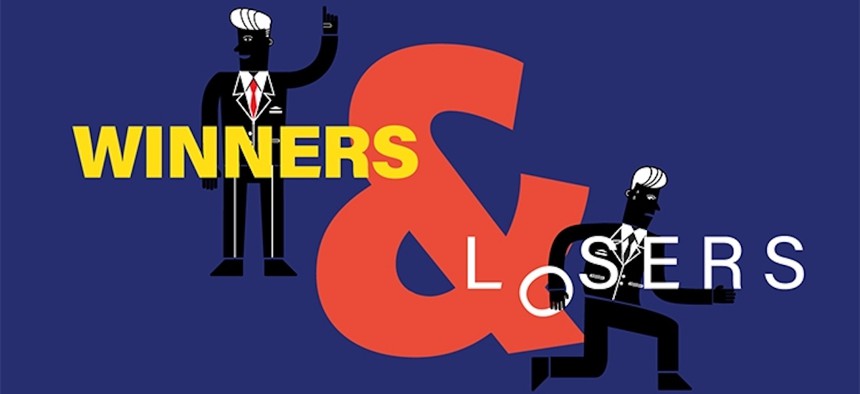 There are a lot of things flying around in the commonwealth this summer: memes between Senate candidates, invasive lanternflies, and now, Monkeypox cases. But Pennsylvania has more up its sleeve too – not tricks, but ticks. The commonwealth holds the title for the state with the biggest tick population, and the disease-carrying parasites can thrive in areas around the state with warm temperatures and large deer populations. We'll spare you the DEET-tails and just remind you to spray up and stay safe this summer. 
Scroll down for more of this week's Winners & Losers!
WINNERS:
Wayne Walters -
School's out for summer, but not for Dr. Walters. Wayne Walters, the interim superintendent of Pittsburgh Public Schools since October, was named to the full-time position Thursday. Walters took over the interim role during a time of turmoil after his predecessor's resignation and continued COVID-19 struggles. The 51-year-old now has taken the reins of the second largest school district in the state and hopes to continue righting the ship.
Ed Gainey -
Pittsburgh Mayor Ed Gainey is continuing his push to improve diversity in city government, launching a new initiative this week to increase diversity among city appointments. The new effort will allow all city residents to apply to serve on city boards and commissions, and Gainey encouraged all interested residents to apply and "help us ensure that every voice is brought to the table."
Stacy Garrity -
The Pennsylvania Treasury has been a leader in making state government information more accessible to the public, and those efforts continued with the redesign of a state website dedicated to providing information on Treasury's 529 College and Career Savings Program, which provides an informative and digestible way to learn more about the program. More government transparency and accessibility is always a good thing, and Treasurer Stacy Garrity deserves credit for this.
LOSERS:
Rich Fitzgerald -
It can't be a good feeling to have one of your vetoes overridden, and it probably feels even worse to have a veto overridden for the first time. That's exactly what happened this week when Allegheny County Council voted to override County Executive Rich Fitzgerald's veto of a bill that would ban new fracking in county parks. The move marked the first time in Fitzgerald's three terms that council had ever voted to override one of his vetoes.
Jeffrey Thomas -
Some of the many charges suspended Somerset County District Attorney Jeffrey Thomas is facing were resolved this week, as Thomas pleaded guilty to traffic offenses stemming from a harassment incident in March. Thomas, who was accused of pursuing a witness in a 2021 sexual assault case against him, pleaded guilty to lesser charges of careless driving and speeding. He's slated to appear for trial on allegations that he entered a woman's home and assaulted her in September.
Eric Scholl -
Online threats can take the form of anything these days, including your ex-husband. Eric Scholl, a Washington County resident, was indicted by a federal grand jury in Pittsburgh for cyberstalking. After Scholl's ex-wife filed a Protection from Abuse Order against him, Scholl allegedly placed a GPS tracking device on her car, infiltrated her PayPal account and directed harassing and intimidating messages to her online.