Personality
This week's biggest Winners & Losers
Who's up and who's down this week?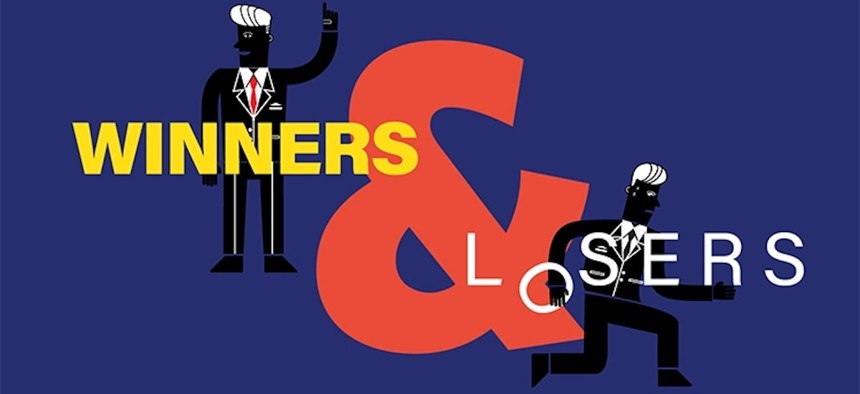 They say the more the merrier. If that is indeed the case, Pennsylvania resident Marguerite Trenwith Koller could have quite the birthday bash on Nov. 28. Koller is preparing to celebrate her 100th birthday in a few months, and will now have 100 great-grandchildren to celebrate it with. Koller recently welcomed her 100th great-grandchild, who joins Koller's large family, which also includes 11 children and 56 grandchildren. We hope there will be plenty of cake!
Scroll down for more of this week's Winners & Losers!
WINNERS:
Jim Bognet -
In a race as close as the one in Pennsylvania's 8th Congressional District, every percentage point counts: According to a new internal poll released by GOP candidate Jim Bognet's campaign, the Republican nominee has a slim lead over incumbent U.S. Rep. Matt Cartwright. A poll commissioned by Bognet shows he has a 1-point advantage over Cartwright, though it does have a +/- 4.7% margin of error. Given that these two candidates finished within 4% of each other in 2020, this race is going to be a nail-biter.
Peter McDevitt -
Pittsburgh City Council was busy with hires this week, announcing a new budget director, deputy director and internal accounts monitor. The City Council Budget Office welcomed Peter McDevitt, who previously worked under the Office of Management and Budget, as its latest budget director. McDevitt, who has since served as an analyst for Duquesne Light and the Allegheny County Health and Human Services Department, will now manage the body's operating and capital budgets.
Jennifer Berrier -
Thanks to Jennifer, another barrier to employment has been lifted. This week, the Department of Labor and Industry, led by Secretary Barrier, opened up more vocational rehabilitation services with the use of surplus federal funds. As a result, for the first time in nearly 30 years, there is no waitlist for programs serving people with disabilities.
LOSERS:
Scott Perry -
U.S. Rep. Scott Perry found himself in a place no one wants to be: within the crosshairs of the FBI this week. Perry told Fox News earlier this week that three FBI agents confiscated his cell phone while he was traveling with his family, a move that Perry sharply criticized. Perry has already faced scrutiny from the Jan. 6 Committee over his actions following the 2020 presidential election, and this only adds to his predicaments.
Brad Koplinski -
Brad Koplinski, a former Harrisburg City Council member and Democratic lieutenant governor candidate, lost his law license this week – one month before he is slated to be sentenced for child pornography charges. The state Supreme Court issued a temporary suspension of Koplinski's license on Wednesday, and it's unlikely that things will get better from there, as his sentencing for 15 counts of possession of child pornography is scheduled for Sept. 12, per PennLive.
Kelcy L. Warren -
Environmental advocates scored a win in court this past week as the developer of a major pipeline system pleaded no contest to criminal charges that it systemically polluted waterways and residential water wells across hundreds of miles. Energy Transfer Partners, led by CEO Kelcy Warren, has now agreed to conduct independent testing of homeowners' water and promised to remediate any contamination that occurred as a result of ETP actions.