Winners & Losers
This week's biggest Winners & Losers
Who's up and who's down this week?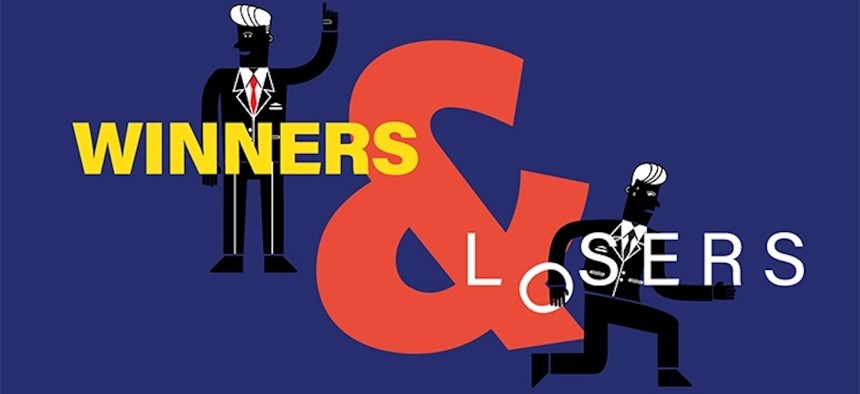 The Labor Day barbeques and marches are over, but the fight for many workers – or players, in this case – is just starting. As minor league professional baseball players attempt to unionize, the Major League Baseball Players Association announced it is now part of the AFL-CIO. It looks like only a matter of time until we have the Ironpigs and Ironworkers side-by-side counting strikes. 
Scroll down for more of this week's Winners & Losers!
WINNERS:
Norm Ringer -
Labor Day may be over but unions still have a reason to celebrate. Gov. Tom Wolf announced new funding this week to train masonry trades apprentices, as part of the commonwealth's apprenticeship grant program. The apprenticeship funding benefits the Bricklayers and Allied Craftworkers Local 9, led by president Norm Ringer. Ringer said the funding will assist Local 9 in "providing a strong foundation for anyone interested in starting a career in the masonry trades."
Pam Snyder -
State Rep. Pam Snyder's commitment to expanding broadband access in Pennsylvania has earned her an appointment as chair of the Pennsylvania Broadband Development Authority, where Snyder will be tasked with creating a statewide broadband plan and distributing state and federal funds designated for internet access. Snyder is respected on both sides of the aisle, which will only serve as a benefit as she attempts to expand broadband access after years focused on the issue.
Cindy Dunn -
Amid a series of actions by Wolf this week was the announcement of a $90 million investment in the commonwealth's recreational and conservation operations. The Department of Conservation and Natural Resources, led by Secretary Cindy Dunn, will receive its largest single investment in history. The grant funding is expected to create new recreational opportunities, conserve natural resources and help revitalize underserved communities and trails.
LOSERS:
Mark Compton -
It can't be easy leading the Pennsylvania Turnpike Commission, especially when so much of the agency's revenue has been transferred to PennDOT for other uses. But a new audit from Pennsylvania Auditor General Timothy DeFoor doesn't make Turnpike CEO Mark Compton's job any easier. DeFoor and his office found that the Pennsylvania Turnpike Commission has "more debt than the entire state government of Pennsylvania" – raising the stakes for state officials to find solutions that get the commission on the proper financial footing.
Justin DeAngelis -
A former council member from Freeport is on the hook for a costly tort. Justin DeAngelis, who served as a council member and ambulance service treasurer in Freeport, was charged this past week with misappropriating nearly $100,000 over a four-year period. While the money was repaid and the EMS company declined to press charges, the state police took matters into their own hands with an investigation of their own. He was charged with unlawful taking, theft by deception and unauthorized device access, all at the felony level.
Michael J. Dickinson -
Michael J. Dickinson, a 31-year-old Philadelphia man, pleaded guilty this week to assaulting law enforcement officers after he was charged with throwing a coffee tumbler, and later, a bucket full of liquid, at law enforcement during the Jan. 6, 2021 riot at the U.S. Capitol. Dickinson faces up to eight years in prison for his actions, and could face financial penalties, as well. Dickinson's case is being prosecuted by the U.S. Attorney's Office for the District of Columbia, as well as the Department of Justice National Security Division's Counterterrorism Section.