News & Politics
'It's in everything that we do': Wayne Langerholc talks all things transportation
The chair of the Senate Transportation Committee discussed the opportunities in drone deployment and combating crime on public transit.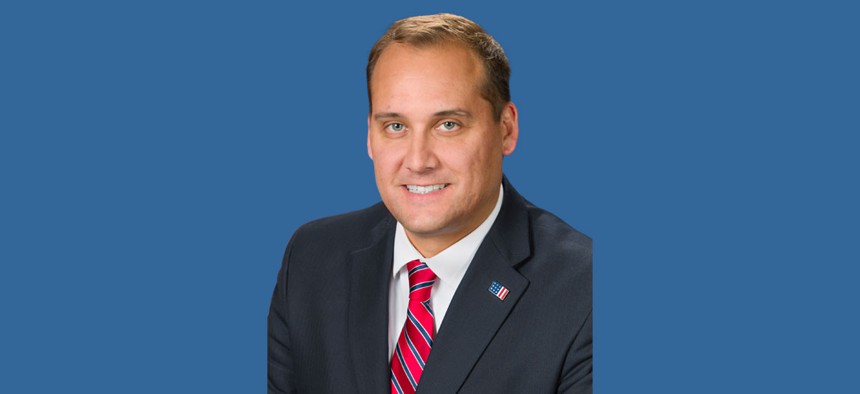 From crumbling roads and bridges, to figuring out just how to regulate autonomous vehicles, Pennsylvania has plenty of problems to solve when it comes to transportation. But for every set of problems the state faces, there are also plenty of opportunities that could make Pennsylvania an innovator in the field. 
As chair of the Pennsylvania Senate Transportation Committee, state Sen. Wayne Langerholc is at the forefront of many of the conversations happening in the transportation space. He recently spoke with City & State about bridge repairs across the state, transportation funding, new ways to use drones and how to reduce crime on public transit. 
This conversation has been edited and condensed for length and clarity. 
What are some of the state's biggest transportation and infrastructure issues?
We still need to address the fallout from the plan to toll the bridges – those nine candidate bridges – we're going to have to address that going forward. The Motor License Fund – how is that going to be addressed? Because there's some different legislative vehicles to reduce that allocation in the State Police – to take it out of the Motor License Fund and put it more into a specific item within the General Fund budget, which I've said all along. You can't play politics with those dollars.  
Are there any opportunities and innovations in transportation you're excited about?
No. 1: autonomous vehicles. Electric vehicles and aviation, and not just passenger aviation, but also drone manufacturing and drone deployment – they can also help with emergency management, helping fight fires, dropping life-saving medicine into an area that might take hours to get to by hiking or by whatever, and they can help assess emergency situations. 
You introduced two bills to provide emissions test relief for motorists. How that would work in practice?
This is an issue that I've been fighting ever since I was elected back in 2016. It's something that easily is the biggest issue when I'm home in the district at any of my daughter's sporting events or just in a grocery store. I hear this constantly: "Why do we still have that emission stuff?" So the one bill that I introduced was to eliminate those counties that met the national requirements: Blair, Cambria, Lackawanna, Luzerne, Lycoming, Mercer and Westmoreland. I always point to North Carolina – they were allowed to remove 26 of 48 counties from their emissions test in 2018. So there is precedent for this. This can happen. Really, it's nonsensical. I live relatively close to the Somerset County line, I drive in Somerset County routinely, and Somerset County isn't required to do this. The other bill, Senate Bill 561, would exempt the newest model-year vehicles for their first five years … What we're finding is that between 2010 and 2019, vehicles pass the emissions test 99.65% of the time. 
Another bill you've introduced would require a special prosecutor to be appointed to prosecute crimes on SEPTA. Why is this bill needed?
This goes back to issues that we had heard from people that were riding SEPTA, issues we had heard from SEPTA of this massive situation in crime. I took the Transportation Committee down to SEPTA in May of last year to have a hearing on safety. Being a former Assistant District Attorney in Cambria County, I'm very familiar with prosecuting alleged criminals, but the videos of people being assaulted – a lady being pistol-whipped on the steps – it was unconscionable. They were not prosecuting individuals that were committing these crimes. The running tab for someone committing a crime with a firearm in their possession was a year of probation? I mean, if that's any other county in the state, if that's Cambria County, that's a five-year sentencing enhancement just for having the gun, let alone the assault. It's just a culture of lawlessness that was not being addressed by the district attorney. So we introduced this language to appoint a special prosecutor that will actually do something, because the ridership was down, people weren't feeling safe.