Jim Kenney
Prepare to show proof: Philly mandates vaccine for indoor dining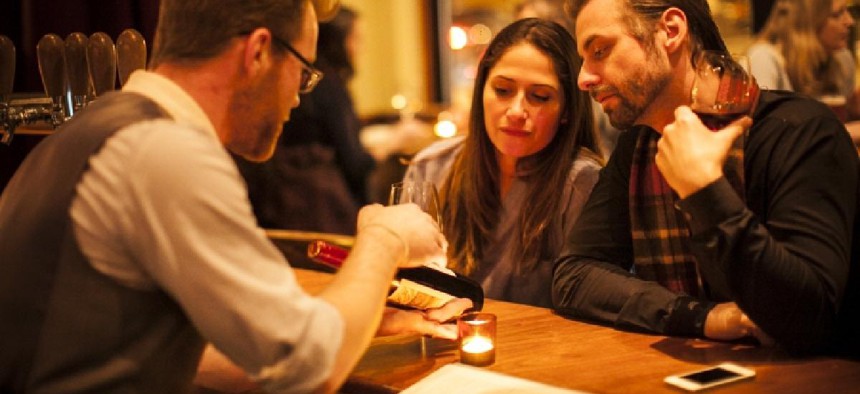 A New Year brings a new mandate. 
Philadelphia diners will be required to show proof of vaccination to enter eating establishments starting on Jan. 3, the city announced Monday morning. 
The indoor dining vaccine mandate will require both patrons and employees at these establishments to have received two doses of either the Pfizer or Moderna vaccine or a single dose of the Johnson & Johnson vaccine. 
The announcement comes amid a surge in new COVID-19 cases and as the omicron variant continues to spread. As of last week, Philadelphia had its highest case count since the spring and had nearly double the number of hospitalizations it had this time last month. 
"We've come an incredibly long way since the beginning of the pandemic, but there is still work to be done," Mayor Jim Kenney said. "New cases and hospitalizations are rising in Philadelphia and nationally, and with winter just around the corner, we must do more to protect our residents."
Philadelphia will join cities like New York City and San Francisco in requiring proof of vaccination for indoor dining. There is a grace period for people, however. 
Establishments may choose to accept proof of vaccine or a negative COVID-19 test within 24 hours of entry for the first two weeks of the mandate, Jan. 3 through 17. Starting on Jan. 17, negative test results will no longer be accepted and everyone will be required to be fully vaccinated to enter. 
Ben Fileccia, who leads Philadelphia region operations for the Pennsylvania Restaurant & Lodging Association, said about 30% of the city's restaurants already have their own vaccine mandates. Among the businesses that don't have a mandate already in place, he said, the response to the city's announcement has been mixed. 
"There's a lot of operators out there that are against it, and not because of the health and safety for workers and their staff, but because they just came through 20 months of reduced revenue and they're struggling to get by," Fileccia told City & State. "Over 70% of restaurants in Philadelphia didn't receive any restaurant revitalization money, so operators are in a precarious situation right now. Any potential loss in revenue could have really drastic effects on their business."
Health Commissioner Cheryl Bettigole said the mandate applies to all settings that sell food and drinks, including indoor restaurant spaces, bars, sports venues, movie theaters, bowling alleys and casinos. Establishments such as schools, daycares, hospitals and grocery stores are exempt. 
The mandate also requires employees and children ages 5 years and 3 months through 11 to have one dose of COVID vaccine by Jan. 3 and to complete their vaccine series by Feb. 3. It includes standard exemptions for religious and medical reasons. 
Fileccia added that what the hospitality business needs from lawmakers more than anything is financial support. 
"This industry has been through the wringer in the past 20 months," he said. "This is going to affect our industry. We'd love for the state to start providing some grants for these businesses that ... will take years to recover from the devastation of COVID-19."