Environment
State appeals court blocks PA carbon pricing scheme for power generators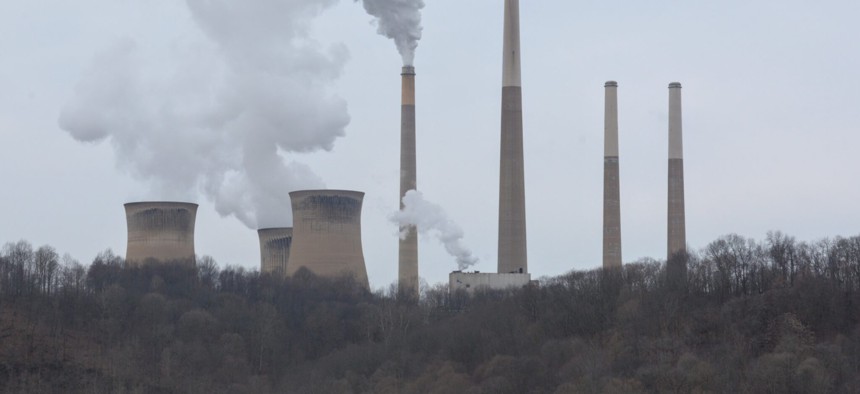 By Stephen Caruso
A Pennsylvania appeals court has blocked a carbon pricing plan from taking effect.
In an unsigned, one-page order issued Tuesday, the Pennsylvania Commonwealth Court said that the plan, known as the Regional Greenhouse Gas Initiative, could not take effect pending a full order from the court. The decision was first reported by the Associated Press.
The initiative requires Pennsylvania power plant owners to purchase credits at auction for every ton of greenhouse gasses the generators would release into the atmosphere.
The money raised from those credits would then go back to the state government to fund environmental programs, utility assistance, or workforce development for out-of-work fossil fuel workers, among other proposals.
Gov. Tom Wolf, a Democrat, moved to enter the plan through an executive order in fall 2019, citing rising global temperatures and the changing climate. 
Pennsylvania is among the top energy-producing states and among the top carbon emitters.
However, it's been opposed by a number of Republican as well as Democratic lawmakers, particularly from fossil fuel producing regions, as well as business groups and trade unions.
Legislative efforts to block the initiative, known as RGGI, have repeatedly failed. After final approval from the state's regulatory board and legal sign-off from Attorney General Josh Shapiro's office, challenges have shifted to the court.
The current suit was filed earlier this year by the Wolf administration against a legislative agency that has refused to publish the final RGGI regulations. The agency had argued that lawmakers had more time to block the rulemaking process.
The state Senate fell just shy of overriding Wolf's veto of an earlier disapproval resolution Monday. A final decision on the legality of the initiative will likely still fall to the state Supreme Court, which has a 5-2 liberal majority.
In a statement, the Wolf administration said it is reviewing the order and committed to ensuring that the regulatory process continues to move forward.
Stephen Caruso is a reporter for the Pennsylvania Capital-Star, where this story first appeared.