Gun Control
Democrats in Harrisburg call for gun law reforms after deadly Texas shooting
An effort to ban semi-automatic rifles failed in the state House on Wednesday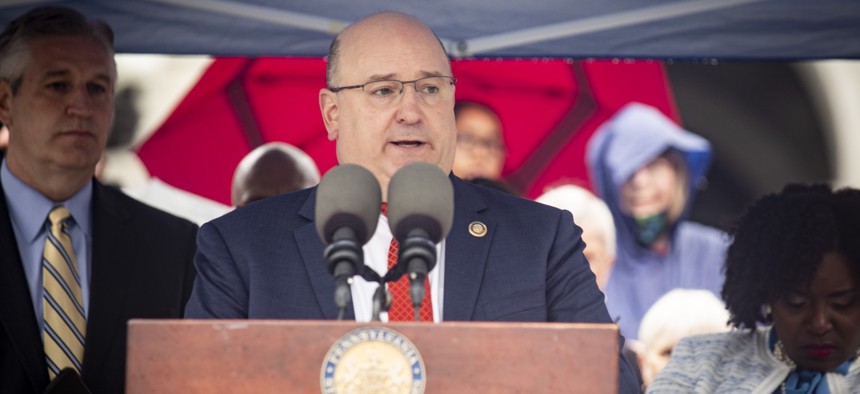 A massacre that left 19 children and two teachers dead in Uvalde, Texas has quickly reignited calls for changes to Pennsylvania's own gun laws, with Democrats pressuring GOP leaders in the General Assembly to hold votes on an array of gun-related legislation. 
"I am horrified by these tragedies and I am angry that our lawmakers continue to fail to address gun violence," Gov. Tom Wolf said in a statement Wednesday. "How many more children must die before we actually take meaningful action? How many more mass shootings must we witness before we wake up to the reality that gun violence is a public health crisis that must be addressed?"
Wolf urged lawmakers to take action on a series of measures he has routinely advocated for during his time in office, including legislation to expand background checks on gun purchases, require reporting of lost or stolen guns, implement safe storage requirements, and enact a red flag law.
Senate Democrats also sent a letter to the chamber's Republican leaders requesting action on seven different gun-related bills that they argued "do not infringe on Second Amendment rights, nor on the ownership of firearms by responsible individuals."
Democrats in the state House said they plan to use a rare legislative procedure, known as a discharge resolution, to try and pull such measures out of the House Judiciary Committee, which has not held votes on any of the proposals this session. 
Democratic state representatives attempted to suspend the House rules to consider a measure to ban semi-automatic rifles, such as AR-15s, but they could not garner the votes needed to move the measure forward. 
State Rep. Danielle Friel Otten, a Democrat from Chester County, said a ban on semi-automatic rifles could save lives. "We have the power and the moral obligation to act today before this happens one more time," Otten said on the House floor. "These weapons are designed to kill as many people as possible as quickly and violently as possible."
Republicans also responded to news of the shooting, with House Speaker Bryan Cutler, a Lancaster County Republican, saying in a statement that lawmakers need to address "root issues that would drive any person to pursue such horrible acts against innocent children."
House Majority Leader Kerry Benninghoff also offered condolences to all those impacted by the shooting. "I wish there was a simple solution to this. I wish there was a simple solution to a lot of the violence that we see that goes on across our country in our state," he said. However, Benninghoff opposed Democrats' efforts to try to call up House Bill 770, legislation sponsored by state Rep. Ben Sanchez that would ban semi-automatic rifles in Pennsylvania. Benninghoff said the legislation should be vetted by the House Judiciary Committee and advanced through the traditional legislative process. 
Jason Gottesman, a spokesperson for Benninghoff, said the House Republican Caucus has led multiple efforts to reduce violence, citing the distribution of $200 million in school safety grants and the creation of the state's Safe2Say Something violence prevention program. 
"What happened in Uvalde, Texas, yesterday is a tragedy beyond measure," Gottesman said. "Ensuring safe communities here in Pennsylvania remains one of our top priorities and we are committed to a continued, productive, and reasonable discussion over ways to achieve that goal."