Labor
Pennsylvania's unemployment rate drops to 4.1% in September
The state unemployment rate is at its lowest level since April 2000.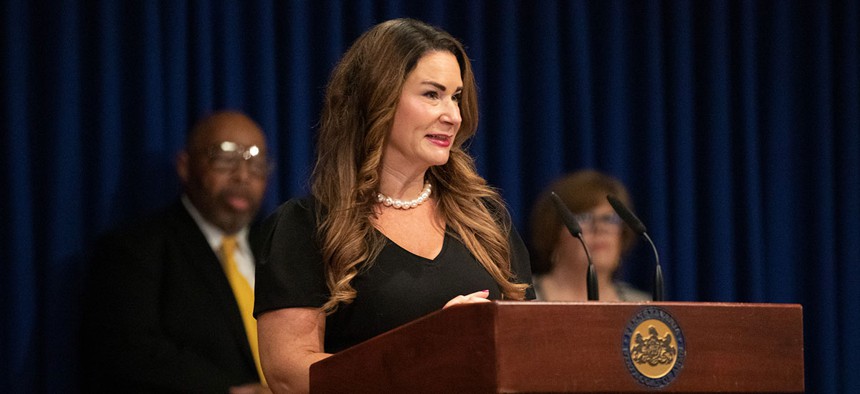 Pennsylvania's unemployment rate decreased to 4.1% in the month of September – down a tenth of a percent from the month prior – according to preliminary data provided by state and federal officials on Friday. The figure marks the lowest unemployment rate the state has seen since April of 2000, according to historical records from the U.S. Bureau of Labor Statistics. 
Jennifer Berrier, secretary of the Pennsylvania Department of Labor & Industry, said the latest unemployment rate is the lowest to be found in records dating back to 1976. 
The rate "serves as a testament to Pennsylvanians' resilience – their ability to bounce back from a crisis, provide for their families, and tackle the economic challenges of today and tomorrow," Berrier said in a statement. "Despite near-historic lows in unemployment, Pennsylvania faces a historically tight labor market. We must continue to invest in our workers and businesses to ensure Pennsylvania's workforce system remains strong in the face of economic uncertainty."
Overall, Pennsylvania still has about 100,000 fewer people working than pre-pandemic levels, whereas states with more economic freedom have not only fully recovered those lost jobs, but seen substantial job growth in the last 20 months.
– Nate Benefield
The state's unemployment rate spiked to 16.5% in April 2020 amid pandemic mitigation measures implemented by the Wolf administration, which forced many businesses to close their doors and caused unemployment claims to skyrocket. Prior to the pandemic, the commonwealth hadn't seen an unemployment rate in double digits since October 1983, according to Bureau of Labor Statistics data. 
Since the peak of the pandemic shutdowns, the state's unemployment rate has gradually shrunk, but is still significantly higher than the national average of 3.5%. 
Nathan Benefield, a senior vice president at the Commonwealth Foundation, a free-market Harrisburg think tank, said in a statement that the unemployment rate isn't encouraging considering the number of people who have dropped out of the labor force. 
"Unfortunately, Pennsylvania and the nation have seen a significant increase in workers who dropped out of the labor force," Benefield said. "Overall, Pennsylvania still has about 100,000 fewer people working than pre-pandemic levels, whereas states with more economic freedom have not only fully recovered those lost jobs, but seen substantial job growth in the last 20 months."