Budget
Philadelphia Mayor Jim Kenney's final budget by the numbers
Kenney delivered his final budget address Thursday, offering a $6.1 billion proposal.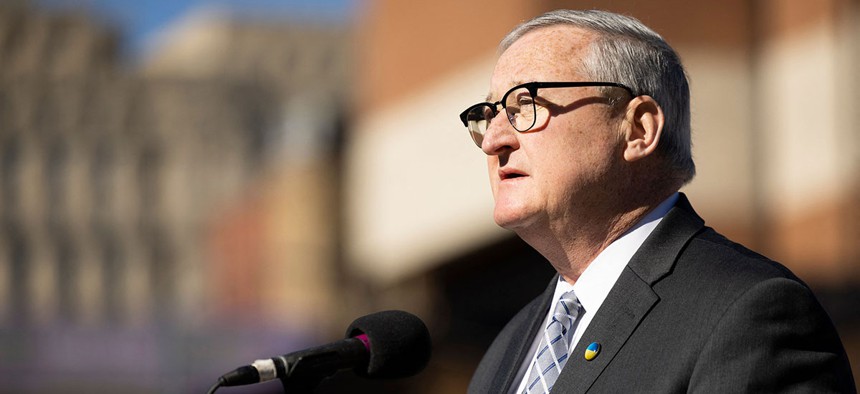 In his last budget address as the Mayor of Philadelphia, Jim Kenney proposed much of the same, offering police and education spending increases as the city continues to focus on combating gun violence and improving education opportunities. His eighth and final spending plan projects $6.1 billion in spending, up 4.4% from the 2023 budget. 
The new spending plan is largely a continuation of the Kenney administration's priorities over his two terms. Education and anti-violence initiatives will once again see increased spending, while the city also looks to do more to attract and retain its own workforce. 
Following the address, the Kenney administration will now negotiate with City Council members over the proposal. Council must approve a budget by the end of June, which is when the current fiscal year ends.
Here are some key figures: 
3.7565% proposed wage tax, down from 3.79%
5.83% proposed business income and receipts tax, down from 5.99%
$55 million increase in police spending, including a $25 million increase to anti-violence programs outside law enforcement
$71 million proposed general fund spending for the Free Library, a nearly $10 million increase
$12 million increase in school district funding
$51 million increase for the Community College of Philadelphia's Catto Scholarship
$1.8 million in new funding for the Office of Human Resources for recruitment and retention
$9 million for free SEPTA access for government workers
$100 million for the new Transportation Fund to be used on street paving, lighting, engineering and crossing guards
$520 million projected surplus at the end of the year
$42 million in the Economic Stabilization Fund, also known as the Rainy Day Fund