Agriculture
The 'swatting' threats against Pennsylvania schools, explained
The Pennsylvania State Police are investigating false reports of violence that were called into 911 centers on March 29.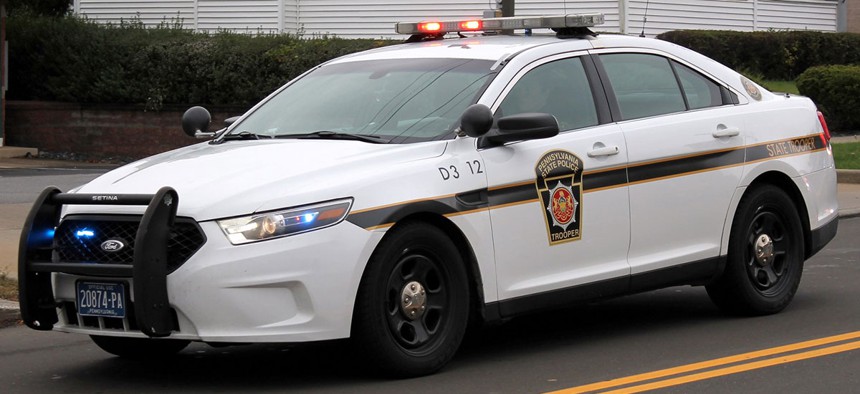 School districts across Pennsylvania received threats of violence this week as part of a "swatting" hoax that directed false reports of bombs and active shooters toward schools in multiple counties. 
The threats came on March 29 – two days after a shooting at a private Christian school in Nashville that left six people dead, including three students. Other states experienced similar threats this week, which were targeted toward schools in Massachusetts and New York. 
Pennsylvania State Police are investigating the phone calls, which were made to 911 centers and resulted in many schools to evacuate or go under lockdown. 
Here is what we know about swatting and the incidents in Pennsylvania this week. 
What is swatting?
The FBI defines swatting as "making a hoax call to 911 to draw a response from law enforcement, usually a swat team."
Myles Snyder, a spokesperson for the Pennsylvania State Police, told City & State in an email that the term "swatting" comes from the Special Weapons and Tactics (SWAT) Units, more commonly known as SWAT teams, that respond to dangerous incidents. 
"These high-risk situations often include active shooters, hostages, or barricaded subjects and therefore require team members with tactical equipment and training," Snyder said. "Typically, the false report is one that warrants the deployment of these specialized police units."
One of the problems caused by this criminal behavior is that it causes police agencies to deploy valuable and important resources.
– Myles Snyder
Snyder said the State Police don't use the term SWAT, and instead has a Special Emergency Response Team (SERT).
According to the FBI, swatting calls can cost thousands of dollars every time a SWAT team is called to a scene. Celebrities, such as actors and musicians – Tom Cruise, Ashton Kutcher, Clint Eastwood, Selena Gomez and Miley Cyrus, to name a few – have also been targets of swatting, according to the bureau. 
Swatting kept law enforcement officials busy this week – and authorities arrested a Washington state man on Thursday who allegedly made more than 20 swatting calls last year, per The Associated Press.
The calls have the potential to be deadly: A California man was sentenced to 20 years in prison in 2019 for making a hoax call that led to a police shooting and killing an innocent person, according to the U.S. Department of Justice.
What happened in Pennsylvania this week?
On Wednesday, reports flooded in that schools across the state were receiving bomb threats, or threats about active shooters. The calls struck regions across the commonwealth, ranging from Pittsburgh to Centre County to Allentown. 
All were deemed by law enforcement to be hoaxes. 
The State Police said Wednesday that law enforcement is investigating each of the calls made to Pennsylvania schools, and that the investigation is ongoing. 
"One of the problems caused by this criminal behavior is that it causes police agencies to deploy valuable and important resources," Snyder told City & State. "During the incidents this week, even when the initial reports were determined to be false, the Pennsylvania State Police continued to send troopers and resources to schools as additional reports were made to 911 centers. The Pennsylvania State Police handled each and every call seriously, as school safety is our top priority."
Snyder added that it is illegal under state law to report incidents to law enforcement while knowing it is false. He said if Pennsylvanians see suspicious activity, they should call 911.
One lawmaker in Harrisburg, Republican state Sen. Michele Brooks, told colleagues in a memo this week that she plans to introduce legislation that would create new felony penalties for people who falsely report threats to schools and educational facilities. 
"Several schools in my district were on the receiving end of these cruel and extremely depraved hoax calls," Brooks wrote. "The added stress on our schools, communities, emergency responders and law enforcement officers to respond to these specific and dangerous false reports require a commensurate response in our criminal statute."
"We already have enhanced criminal penalties for a multitude of offenses that endanger our school facilities in the commonwealth, it only makes sense to add the perpetrators of these abhorrent hoax calls to that list," she said.