Capitol Beat
Bill expanding canned cocktail sales advances through Senate committee
The GOP-authored bill would allow canned cocktail sales in spaces not operated by state stores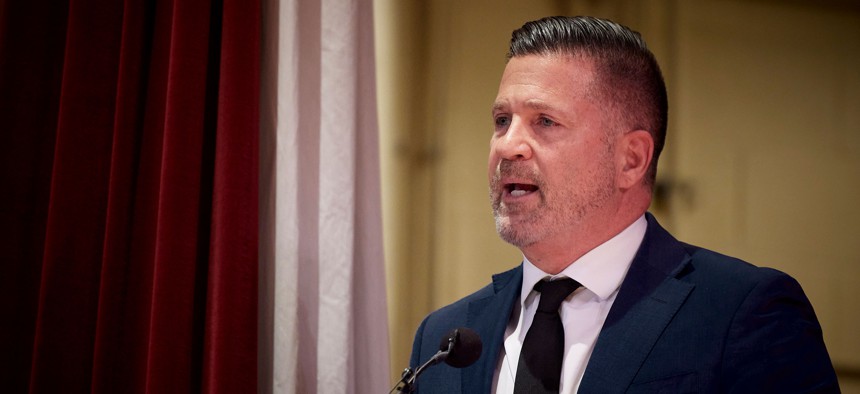 By Marley Parish and Cassie Miller
Legislation expanding where consumers can purchase ready-to-drink beverages saw approval from a state Senate committee on Wednesday and will now move to the full chamber for consideration.
The Republican-controlled Law and Justice Committee advanced legislation from Sen. Mike Regan expanding where consumers can purchase RTDs, commonly called canned cocktails, to include spaces not operated by state stores.
Under current law, only the state liquor system can sell canned cocktails.
Regan, a York County Republican who chairs the legislative committee, said his proposal to let state, grocery, and convenience stores, beer distributors, and local bars sell canned cocktails would "simply expand" options to buy the products and open "additional avenues to import" them into Pennsylvania. He told his fellow lawmakers that he doesn't think the expansion would impact the Pennsylvania Liquor Control Board's sales.
"As we implement this, I think it's important for the LCB to be a partner," Regan said before Wednesday's 6-5 vote.
Regan first tacked on language expanding canned cocktails sales in June 2021 asn an amendment to a bill that would have made cocktails to-go – a pandemic-driven innovation that proved to be a lifesaving revenue source for many establishments – a permanent feature statewide.
Then-Gov. Tom Wolf, however, opposed the addition and said he would veto the bill. Regan's proposal also drew criticism from UFCW Local 1776, the union representing workers in the state liquor system.
Changes to the existing system are highly contested, with some worrying expansion could cut into state revenue from the PLCB and threaten UFCW jobs in the system.
As previously reported by the Pennsylvania Capital-Star, Regan's brother-in-law, Frank Sourbeer, serves as president of Wilsbach Distributors, a Harrisburg-area beer distributor, and would stand to benefit from the private sales of canned cocktails. Sourbeer also co-chaired Regan's first Senate campaign and is a political donor of his.
Though all four Democratic lawmakers on the committee voted against the measure on Wednesday, they did note a willingness to compromise, asking to be a part of future conversations with the PLCB about the bill.
"I'm told that we had a hearing in 2021, and since then it feels like the (state) stores have made a lot of progress," state Sen. Christine Tartaglione, a Philadelphia Democrat, said. "I'd be interested in hearing their perspective before we land anywhere on how we consider the future of how we sell these products."
Marley Parish and Cassie Miller are reporters for the Pennsylvania Capital-Star, where this story first appeared.