Criminal Justice
Bills combating porch pirates and unknown AirTags advance out of Senate committee
The state Senate Judiciary Committee advanced three bills Tuesday morning.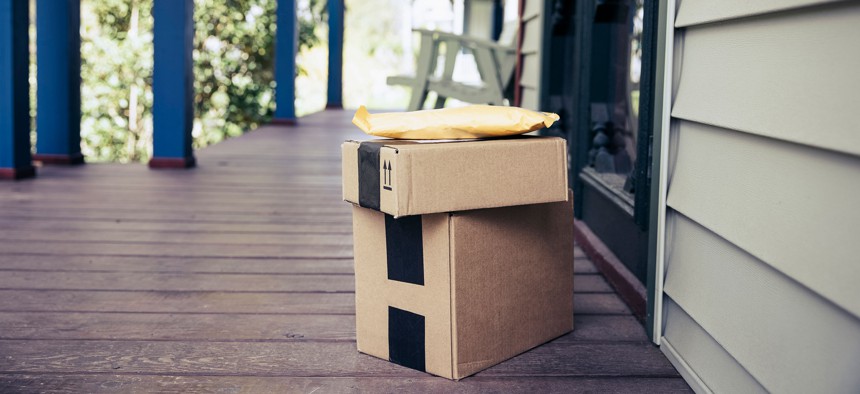 Modern problems require modern solutions. 
The state Senate Judiciary Committee attempted to produce just that Tuesday morning, advancing two bills – one that seeks to prohibit the unauthorized use of GPS devices to track individuals and one that would enforce harsher penalties on the repeat package thieves who have come to be known as porch pirates. 
The committee unanimously passed Senate Bill 159, which establishes the offense of unauthorized use of an electronic tracking device. Senate Bill 527, which creates specific penalties for the theft of mail, including the theft of a package, bag or letter, passed by a vote of 12-1, with Democratic state Sen. Nikil Saval the lone dissenter. 
"Porch pirating is a growing trend with the evolution of online shopping and the volume of people that shop online and have packages delivered to their front porch or door," State Sen. Frank Farry, a Bucks County Republican and prime sponsor of SB 527, said Tuesday. "Quite often, the packages that are taken are of nominal value. They're lower-dollar-amount items and that results – if the person is actually caught and convicted – in the penalty (being) a summary offense." 
Farry said his bill focuses on repeat offenders in an attempt to combat organized porch pirating, establishing a third-degree felony charge if the offense is a third or subsequent offense. 
State Sen. Wayne Langerholc, a Cambria County Republican and prime sponsor of SB 159, said that his bill seeks to specify an offense for the unauthorized use of tracking devices. He mentioned that an offense could fall under the current description of stalking but that his bill creates a new offense that directly mentions electronic tracking. 
"This really kind of grew out of was the proliferation of Apple AirTags and the low-cost ability for individuals to purchase and then subsequently track individuals," Langerholc said Tuesday. "I think it's a long overdue piece of legislation that will help many individuals within the commonwealth."
The Keystone State isn't the first to crack down on the use of GPS devices. According to the National Conference of State Legislatures, "​​at least 26 states and the District of Columbia have addressed privacy concerns raised when individuals track the movements of others without their knowledge."
The Senate Judiciary Committee also advanced Senate Bill 505, sponsored by committee chair Lisa Baker, which seeks to strengthen guardianship laws. All three bills now head to the upper chamber for full consideration.