Policy
Fund with numbers: Basic Education Funding Commission to go on tour
Lawmakers will meet in Allentown on Sept. 12 to kick off the statewide tour.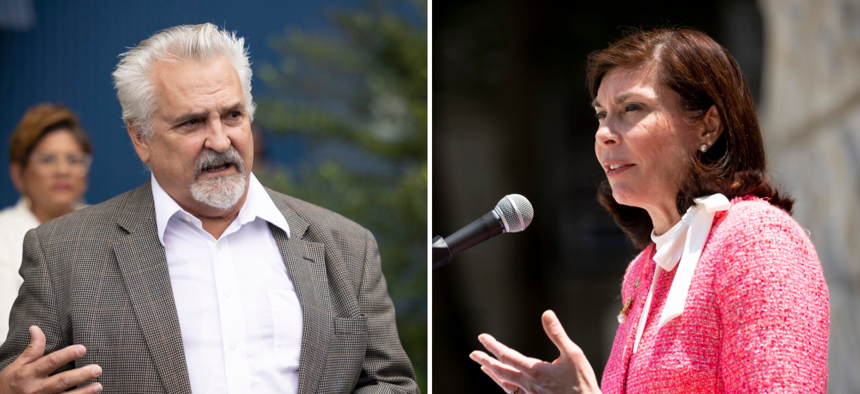 Lawmakers have plenty of work to do when it comes to figuring out just how to fix the state's now-unconstitutional public school funding system – and that work is set to begin this fall. 
The state's Basic Education Funding Commission – a legislative body tasked with examining the state's basic education funding formula – announced a slate of meeting dates for this year. The schedule sets the stage for a series of conversations on just how to remedy a public school system that a state court recently ruled is not meeting the state constitution's guarantee of a "thorough and efficient system of public education to serve the needs of the Commonwealth."
In February, the Commonwealth Court ruled that the state's legislative and executive branches "have not fulfilled their obligations to all children under the Education Clause in violation of the rights of Petitioners."
The committee is currently scheduled to meet on the following dates:
Sept. 12 in Allentown
Sept. 13 in Harrisburg
Sept. 14 in Philadelphia
Sept. 21 in Lancaster
Sept. 28 in Hanover
Oct. 5 in Hazleton
Oct. 11 in Pittsburgh
Oct. 12 in Lemont Furnace
Nov. 2 in Enola
Nov. 9 in Bedford
The locations for the hearings, as well as the agendas, will be announced closer to the meeting dates, according to a press release sent out by the commission.
The co-chairs of the commission, Democratic state Rep. Mike Sturla and Republican state Sen. Kristin Phillips-Hill, said the commission hearings will allow lawmakers to collect valuable information about how to move forward on education policy.
Sturla said it is "imperative" that the commission start holding hearings, while Phillips-Hill said the commission will be soliciting feedback from an array of educational stakeholders.
"The commission will travel to every corner of this commonwealth to gain valuable feedback from public school finance experts, educational advocates and taxpayers in order to address the charge given to us by the Commonwealth Court: that we need a better way to distribute existing tax dollars to give every child a quality education," she said. 
Members of the public who wish to submit comments to lawmakers can do so on the commission's website.