Ethics
Johnson wants annual ethics training for Philly City Council, staff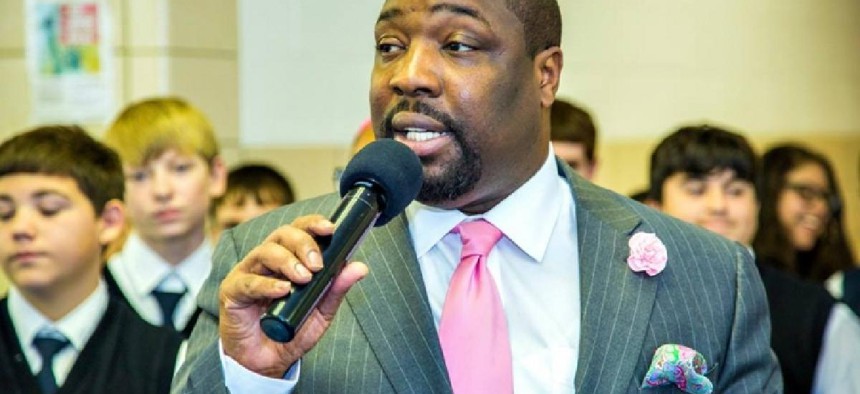 Councilman Kenyatta Johnson knows that ethics rules can be tricky – he settled a complaint with the Philadelphia Board of Ethics for $3,900 in 2015. But he must have learned his lesson, because today Johnson introduced an ordinance mandating that all councilmembers and their staffs attend annual, mandatory ethics training courses. 
"The purpose of me introducing it is to make sure that as a body, future City Council members are aware of the ethics codes that guide our day-to-day duties," he said. "Oftentimes, as members, you can get jammed up for not knowing the law."
Johnson said he "worked in partnership with the ethics board," although board staffers, when asked, said they were unaware of the legislation. 
"First I heard of it," wrote the board's enforcement director, Michael Cooke. The deputy in charge of the board's training programs said she had first heard about the legislation after today's council session.
In fact, the city code already mandates that elected officials attend annual ethics training while staff must attend one course at hiring; Johnson said he wasn't sure what the current regulations were.
His communications director, Kaitlyn Manasterski, said that the required classes may no longer be held regularly by the Board of Ethics.
"He doesn't remember attending annually. The last one we know of was October 2014," she said. 
When asked about class availability, Cook replied, "I believe we have offered many ethics trainings since 2014, including multiple trainings specifically for City Council."
Johnson's legislative director, Joshu Harris, clarified that the intent of the legislation was to ensure that regular ethics training occurs and is expanded to all staff.
"I couldn't lay a finger on why that isn't happening annually, but our concern is just to make sure that it is happening," he said. "The current code says staff members should be trained when they're hired and we're not sure that's being implemented. We want it to be an obligation for all staff."
Harris said that while the board didn't help draft the proposed legislation, he consulted with staff on current regulations. He believed technology would help the board easily accommodate the regular training of over a hundred council staffers.
"Ethics is working to create an online training module," he said. "That will make it much easier."