Congress
US Senate vote throws PA private-sector retirement plans into chaos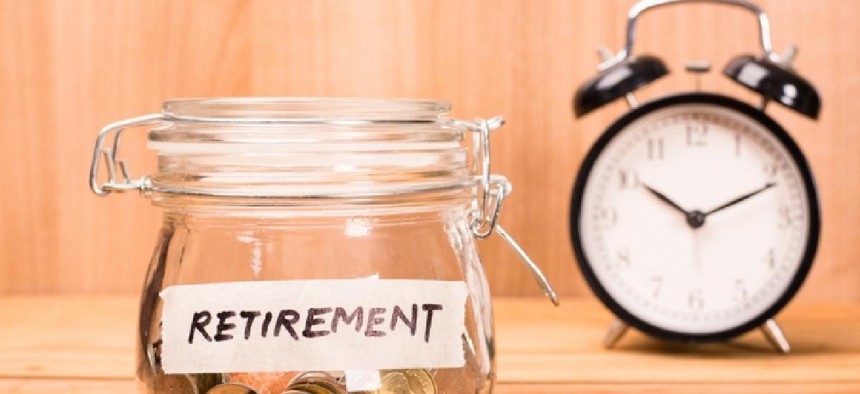 Harrisburg – Just this past Wednesday, the US Senate voted 50-49 to roll back an Obama-era Department of Labor rule that allows cities and counties to develop retirement security plans for private-sector employees not already benefitting from an employer-run plan.
A similar rollback of a rule allowing states to develop these plans has not yet been subjected to a vote in the Senate, though it has passed the US House of Representatives overwhelmingly and could be voted on at any time.
In so rolling back the city and county provision, Congressional Republicans have called the rule a loophole in retirement security regulations that normally subject retirement plans to ERISA – the retirement security consumer protection law – and, they argue, states and local governments have a poor history of running pension plans.
Part of a recent move by the Republican-controlled US Congress and the Trump administration to repeal regulations they feel are onerous or unnecessary, the recent use of the Congressional Review Act has some in Pennsylvania scratching their heads about how they should move forward with initiatives already moving to create these accounts, also known as auto-IRAs.
A number of states and major US cities have already begun the implementation of these plans, which would require employers not already offering a retirement plan to act as a pass-through by deducting a portion a participating employee's pay to go into a privately managed IRA.
While Pennsylvania has not adopted such a plan, Philadelphia City Council has created a task force to look at the issue and make recommendations.
The chair of that task force, Philadelphia City Councilwoman Cherelle Parker, expressed her outrage at the rollback Thursday.
"While it is not surprising, it is extremely disappointing that Republicans would ignore the will of 86 percent of Americans who believe that the nation faces a retirement crisis and the millions of hard-working people – hundreds of thousands in Philadelphia alone – who do not have access to a retirement savings through their employer," she said.
"By blocking cities such as Philadelphia, New York and Seattle from addressing their respective retirement insecurity, Republicans are turning a blind eye to the 'silver tsunami' that threatens to decimate municipalities when seniors are not financially prepared for retirement."
Parker said the work of her group will continue and it will make recommendations to City Council and the Mayor in light of the new federal move.
"The retirement crisis is not going to be resolved unless there is a coordinated effort at the federal, state and local level, and I look forward to being part of that solution," she added. "Helping all Americans to have retirement security is a win-win-win for workers, government and the private sector."
Also on Thursday, AARP-PA's advocacy manager, Ray Landis, said his organization does not understand why the federal government would look to limit the ability of workers to save for retirement.
"We're not putting a financial burden on employers here, we're not making this a strictly government-run plan, so it seems to us to be a common-sense kind of thing," he said. "The idea that they want to restrict states and local governments from setting these privately run plans up for employees that have no other options doesn't make sense to us."
According to Landis, the financial well-being of a person with a retirement plan is greatly improved over those relying heavily or strictly on Social Security.
"An average Social Security benefit is about $1,400 a month and the idea of trying to live on that kind of income puts you at the poverty level," he said.
"The reality of individuals trying to save on their own, the numbers are horrific for people reaching retirement age right now – many people are in debt, let alone have savings, if they haven't had access to a pension plan or a 401(k)."
Despite the action related to cities, state efforts to create these plans in Pennsylvania have not stopped.
State Treasurer Joe Torsella recently wrote in The Hill about how states are innovators for these types of plans.
Torsella has put forward the concept of a PA-IRA, which would be managed similarly to the auto-IRA's, but managed by the state treasury, akin to the current successful PA 529 college savings program.
Torsella's office confirmed Thursday that he is closely monitoring the situation in DC – and any implications of a rollback of permission to create private retirement security plans.
At the same time, a major initiative for Democrats in the state House of Representatives, legislation introduced by Minority Whip Mike Hanna (D-Clinton) and Rep. Mike Driscoll (D-Philadelphia) to create retirement plans for private sector employees is continuing despite the muddied federal landscape.
"While the action taken by Congressional Republicans is extremely disappointing, we aren't dissuaded from working to develop a plan to help all Pennsylvania workers save money for retirement," said caucus spokesperson Bill Patton.
"We note that other states are continuing efforts in this direction and would like to see our workers have the same opportunity to set up individual, low-cost, fully portable accounts which don't cost their employers anything. We're not going to let Washington's political roadblocks get in the way of a great idea."
The legislation – House Bill 426 – has been referred to the House Finance Committee, but has yet to be scheduled for a vote.
Jason Gottesman is the Harrisburg bureau chief for The PLS Reporter, a non-partisan, online news site devoted to covering Pennsylvania government.