General Assembly
What to watch in Pennsylvania politics this week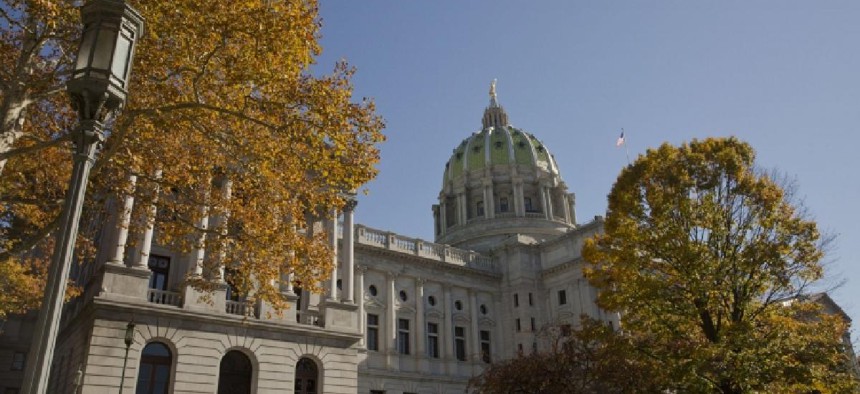 Capitol watchers got a bit of a break last week as most eyes were focused on judicial and municipal elections held across the Keystone State. But with both chambers of the General Assembly back in session this week – and some potential gubernatorial race news on the horizon – there's going to be no shortage of action in Pennsylvania politics to watch this week.

Here's what we'll be keeping an eye on.

Gubernatorial gossip
The field of Republican candidates for Pennsylvania's 2022 governor's race could grow in the near future. According to reports from The Associated Press and the Pennsylvania Capital-Star, Jake Corman, president pro tempore of the state Senate, is expected to launch a bid for governor this week during an event on Thursday in his hometown of Bellefonte. Meanwhile, state Sen. Doug Mastriano – who has clashed with Corman in recent months – also announced that he is forming an exploratory committee for governor. Given the history between these two, this will be one battle to watch.
 
A trio of election-related bills
Another general election has come and gone, and now lawmakers will again shift their focus to legislative reforms to how elections are conducted in the state. The House State Government Committee will consider three bills this week that would make significant changes to election administration. One bill, from House Speaker Bryan Cutler, would mandate both the state and all 67 counties to conduct post-election audits. Another, from state Rep. Eric Nelson, would require third-party grants for election administration to be dispersed evenly throughout the state. And the third bill, from state Sen. Kristin Phillips-Hill, would establish a public tracking system to monitor the progress of proposed constitutional amendments.
 
Republicans look to block Wolf's carbon pricing plan

Gov. Tom Wolf's plan to join the Regional Greenhouse Gas Initiative and put a price on carbon emitted by Pennsylvania power plants continues to inch closer and closer to fruition. But that hasn't weakened attempts from Republicans – and some Democrats – from trying to block the proposed regulation from taking effect. A House panel will take up a resolution this week to try and block the state's entrance into RGGI, after the Senate passed the same resolution in late October. Wolf has the power to veto the effort, which means lawmakers would have to garner veto-proof margins in order for the resolution to ultimately be successful.