Campaigns & Elections
Ted Cruz joins David McCormick as he kicks off U.S. Senate campaign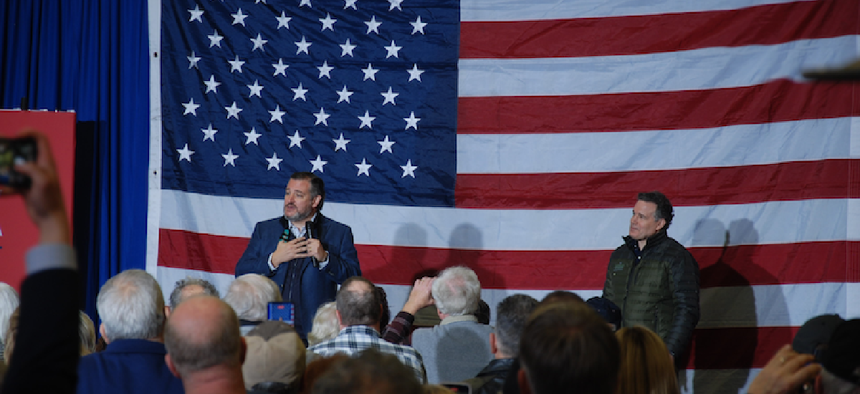 Republican David McCormick kicked off his freshly-minted U.S. Senate campaign in the Lehigh Valley on Tuesday with a guest appearance from U.S. Sen. Ted Cruz. 
The rally came just days after Cruz endorsed McCormick, who formally jumped into the Keystone State's U.S. Senate race earlier this month. 
McCormick, formerly the CEO of Bridgewater Associates, the world's largest hedge fund, railed against President Joe Biden's administration, criticizing Biden's withdrawal of U.S. troops from Afghanistan, illegal immigration and the inflation experienced across the nation throughout Biden's first year in office.
---
---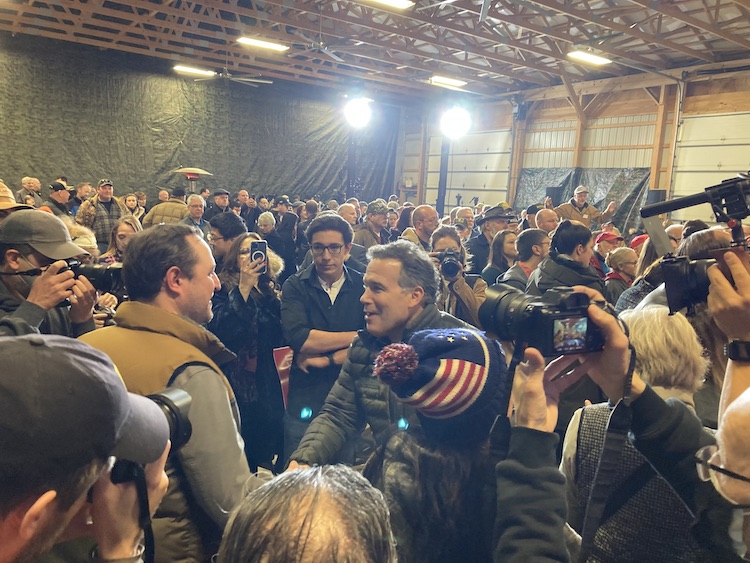 McCormick promised to fight for conservative solutions if elected to the Senate and said he would prioritize energy independence and work to bring manufacturing jobs to Pennsylvania. He also looked to outline a tough stance on China, vowing to ensure that any trade deals with the country are fair for American workers and interests. 
He also stressed a need to enhance the nation's border security and prevent schools from teaching "alternative history" in classrooms. 
"We need a fighter in Washington," McCormick said. "We need a senator in Washington who is gonna push back on these terrible forces, who's gonna fight for the people of the Commonwealth of Pennsylvania, who's gonna fight to put good America-first policies in place."
Cruz, the Texas senator who ran for president in 2016, said McCormick presents an opportunity for Republicans to take control of the Senate and elect a candidate who will withstand pressure from special interests. 
Cruz described McCormick as a candidate with "backbone," touting McCormick's experience as a veteran and an official in former President George W. Bush's administration.
But while Cruz was quick to praise McCormick, he said the direction of the country will ultimately come down to Pennsylvania voters. 
"Pennsylvania could very well decide this entire election. The Senate is in the balance. I believe if we win in Pennsylvania, we will defeat [Senate Majority Leader] Chuck Schumer. And if we lose in Pennsylvania, I think that, in all likelihood, Schumer remains majority leader," Cruz said, adding that Pennsylvania voters "have been given an opportunity by history to be on the front lines defending not just the men and women of Pennsylvania, but defending people all across the country."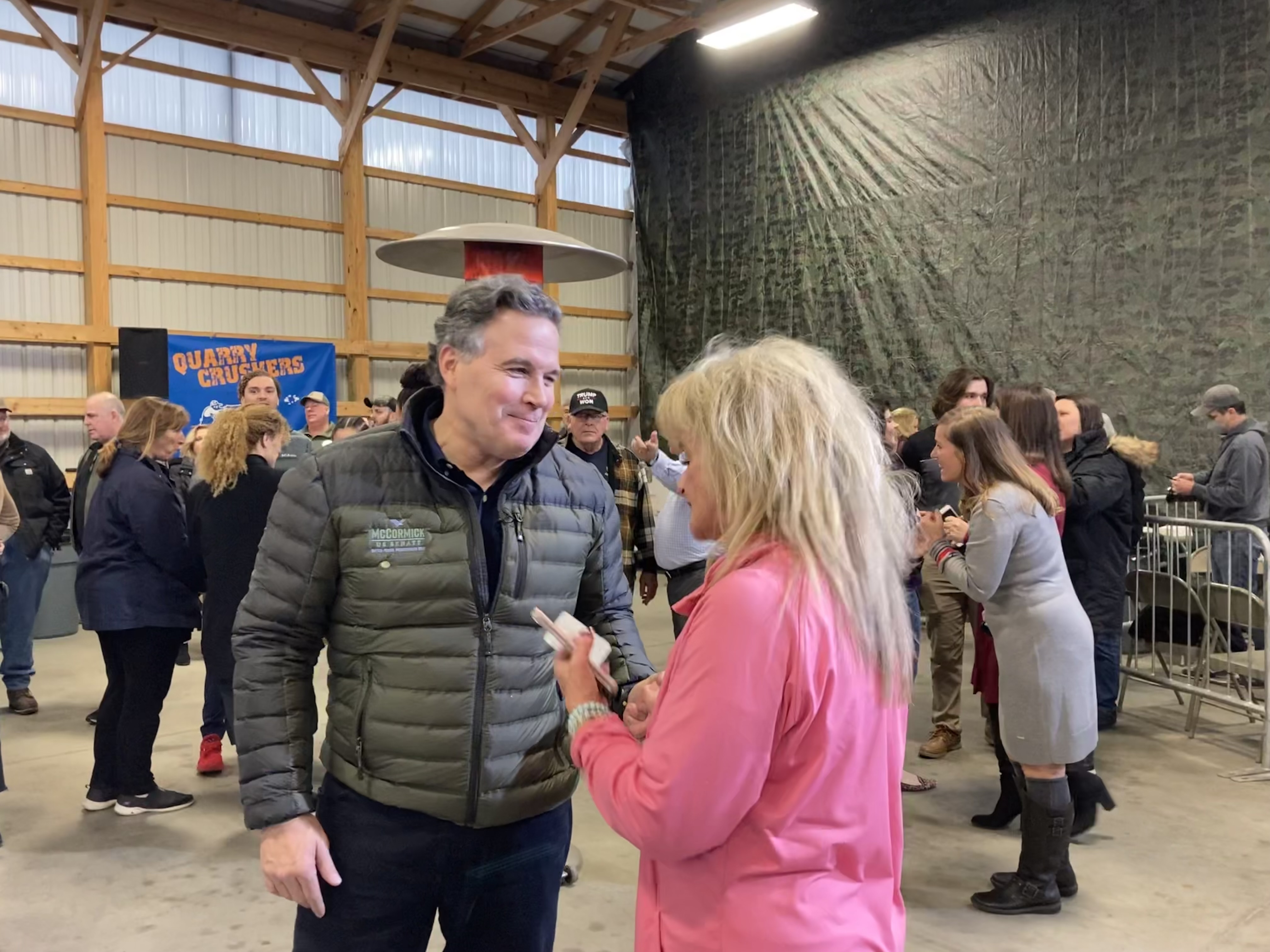 Cruz added that he thinks the midterms will bring success for Republican candidates: "Revival is coming. I believe this with all my heart. Sometimes, things have to get really dark before the dawn comes."
Upon learning of McCormick's Lehigh Valley campaign event, the Pennsylvania Democratic Party looked to portray both Cruz and McCormick as being "soft on China." McCormick has also faced backlash from opponents in the state's U.S. Senate race for his ties to China, particularly during his time as head of Bridgewater Associates. 
"Given McCormick's ties to China and history of cutting Pennsylvania jobs, it's no surprise that he would align with a Senator who has refused to hold China accountable," said Jack Doyle, a spokesman for the Pennsylvania Democratic Party. "The people of Pennsylvania deserve to be represented by someone who will put them first, not a hedge fund executive from Connecticut who made his money shipping jobs overseas."
McCormick is facing a large field of GOP opponents in the state's primary race, including real estate developer Jeff Bartos, conservative commentator Kathy Barnette, celebrity physician Dr. Mehmet Oz and former U.S. ambassador to Denmark Carla Sands, among others. 
The primary race has gotten increasingly heated since McCormick and Oz joined the race, with both candidates accused of being "carpetbaggers" and allegedly moving back to Pennsylvania to run for the open Senate seat. 
Candidates on both sides of the aisle have framed the race as a battle for control of the Senate, something that both McCormick and Cruz reiterated on Tuesday. 
"If we don't nominate a great Republican, a great conservative, a great 'America first' conservative – who then wins the general election and goes to Washington to fight – we're going to have bad representation of Washington, and we're going to have a Democratic Senate. And that has huge implications for the future of our country," McCormick said.