News & Politics
Internal polls show 'tight race' in Pennsylvania's 8th Congressional District
Polling from Republicans and Democrats underscore the competitive nature of the NEPA district.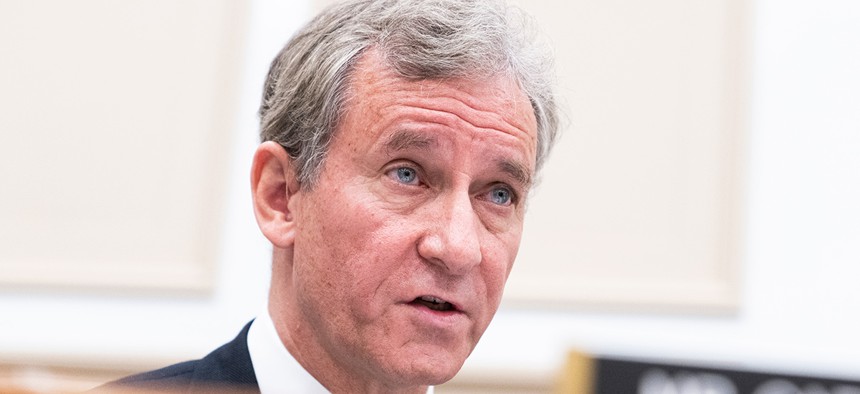 Internal polls released by candidates running in the state's 8th Congressional District reveal a close race between U.S. Rep. Matt Cartwright and Republican challenger Jim Bognet, with a new poll from Cartwright's campaign showing the incumbent with a 6-point lead over Bognet. 
The poll, which was conducted by the Democratic polling firm GQR, shows Cartwright leading with support from 52% of likely voters, compared to 46% for Bognet. 
According to the poll, Cartwright also outperforms his own party, with a generic ballot poll showing Democrats have support from 49% of likely voters in the district. One percent of voters are undecided, according to the poll, which has a 4% margin of error. 
The internal poll was released weeks after Bognet's campaign released a poll of its own, showing Bognet with a 1-point lead over the incumbent congressman. Bognet's polling was conducted from June 23 to 25, while Cartwright's survey polled voters from Aug. 2 to 9. 
Christopher Borick, a political science professor and director of the Muhlenberg College Institute of Public Opinion, said the two polls underscore the competitiveness of this year's 8th Congressional District contest. 
In 2020, Cartwright eked out a victory against Bognet by roughly 3.5 points, though this year's midterm election environment, in which President Joe Biden is suffering from low approval numbers, presents a difficult challenge for Democrats. 
"They reflect a competitive race, which everybody thought this district should be given the district contours, given the political cycle," Borick told City & State. "The polling evidence suggests that this is a tight race, and that shouldn't be surprising to anybody given the broader political environment that we're in."
David Early, a spokesperson for Cartwright's reelection campaign, said the campaign's internal poll highlight's Cartwright's relationship with voters in his district. "The people of our community know that Matt works for them and that is why we are leading in this race," Early said in a statement. "We look forward to contrasting Matt's record of service with the record of our shady corporate lobbying executive opponent, Jim Bognet."
Joe Desilets, Bognet's campaign manager, said in a statement that Cartwright should "believe his own numbers and run this campaign as if he's up by 6 points."

"He should take October off and fly his private jet up to his New York Lake George multi-million dollar estate or stay at his DC rowhouse that he keeps forgetting to pay taxes on if that's the case," Desilets said.
Bognet is endorsed by former President Donald Trump, and has championed cutting regulations on businesses, restraining government spending and has backed a proposal that would deem "life" as beginning at conception. Cartwright, meanwhile, has served in Congress since 2013, and has listed expanding federal funding for education and lowering prescription drug prices as some of his top priorities.
Borick, who conducts public opinion research for Muhlenberg College, cautioned voters against reading too much into polls that are commissioned and released by political candidates. 
"Always take internals with a grain of salt because they're being put out by the campaigns. That doesn't mean it's bad polling – it's just how it's framed and how it's implemented are often slanted to the interests of the parties," Borick said. If there's one takeaway from the internal polls that have surfaced so far, it's that the 8th Congressional District race is expected to be a close one, just like in 2020. 
"It's a competitive district that overall now leans Republican, but also one where you have an incumbent that has shown he can win in various political environments," Borick said.

This story has been updated to include a new comment from Jim Bognet's campaign.