Labor
Pennsylvania's unemployment rate falls to 4.2% in August, down from prior months
The state unemployment rate is at its lowest level since 2000.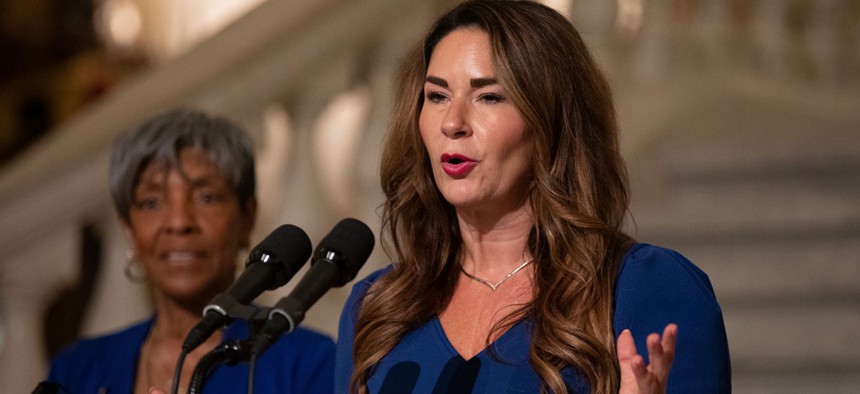 Pennsylvania's unemployment rate dropped to 4.2% in the month of August, down a tenth of a percent from the month prior, according to preliminary data provided by state and federal officials on Friday. The figure marks the lowest unemployment rate the state has seen since June of 2000, according to historical records from the U.S. Bureau of Labor Statistics. 
Jennifer Berrier, secretary of the Pennsylvania Department of Labor & Industry, said that the unemployment figures present "an opportunity to reflect on the value of labor and celebrate the fact that Pennsylvania workers have access to a competitive job market right now."We must also remember that records are meant to be broken and trends change over time," Berrier said. "As we tackle economic challenges of today and tomorrow, we must remain committed to the protection of that most valuable economic asset – people."
Pennsylvania's unemployment rate has been in a gradual state of decline since the measurement spiked during the onset of the COVID-19 pandemic. Pandemic mitigation measures implemented by Gov. Tom Wolf's administration forced many businesses to close their doors, resulting in a flood of unemployment compensation claims during the pandemic's early months. 
In April 2020, the state's unemployment rate spiked at 16.5%, and has been slowly dropping since that time, according to Bureau of Labor Statistics data. But while Berrier celebrated the new unemployment data, others pointed out that the state still has work to do, given that the state's unemployment rate is still higher than the national average of 3.7%. 
Nathan Benefield, a senior vice president at the Commonwealth Foundation, a free-market Harrisburg think tank, said in a statement that Pennsylvania's unemployment rate remains one of the highest in the country, and that the state data may not paint as rosy a picture about the state of the economy as some think. 
"Pennsylvania has the 8th highest unemployment rate in the nation, and more than 93,000 individuals have dropped out of the labor force entirely," Benefield said in a statement, pointing to both federal labor data, as well as a new report released by the Commonwealth Foundation on Friday. "While 20 states have fully recovered from pandemic era job losses, Pennsylvania has lost 108,200 jobs, or 1.8%, since February 2020. These numbers must be a wake-up call for Pennsylvania and national lawmakers."