News & Politics
Posting their way to power: How PA politicos are using social media to boost their brands.
This new trend in political campaigns is changing the game – for better or for worse.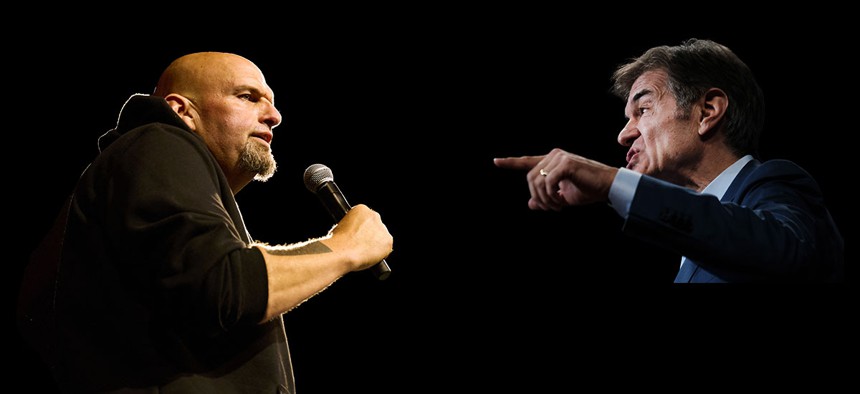 In 2015, Democratic state Rep. Mike Schlossberg published the book, "Tweets and Consequences," which examines dozens of social media "disasters" in politics and provides a guide for how politicians should avoid them. Today, Schlossberg likes to joke that the book has become obsolete – as it was written before the tweet-fueled political rise of former President Donald Trump.
"I've joked with people, 'Don't read the book. I was clearly wrong in everything I said because it predated Trump,'" Schlossberg told City & State with a chuckle, noting that the proverbial playbook for how to use social media as a political candidate has been entirely rewritten. 
Gone are the days of reserving attacks for TV ads and debate appearances. Candidates are now waging war in a new battlefield – one fought within the confines of social media algorithms using memes, trolling and other unorthodox tactics as ammunition. How politicians use social media has evolved, Schlossberg said, with attacks becoming much sharper on Facebook, Twitter and a range of other social media platforms.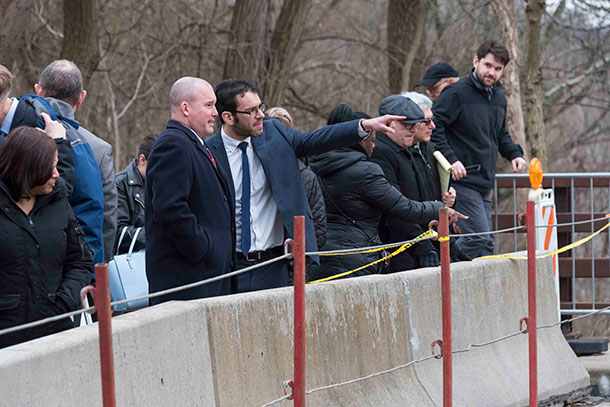 "There's truth to that joke, in that politicians can be a little bit more pointed on social media and have people appreciate it, as long as it's in defense of a genuine value," he added.
The evolution of how candidates use social media platforms is on full display in Pennsylvania's midterm election cycle, and it stretches far beyond attacks directed at opponents. 
From a governing perspective, it's very dangerous. From a campaign perspective, it's dangerous because social media isn't real life.
- Sam Chen
In the state's U.S. Senate race, Democrat John Fetterman, the state's lieutenant governor, and Republican Dr. Mehmet Oz, celebrity heart surgeon, have incessantly trolled each other on social media, with Fetterman raising loads of cash off his jabs at Oz. Republican gubernatorial nominee Doug Mastriano, currently a state senator, has built a passionate grassroots following through his regular use of Facebook Live videos, where he directly engages with supporters in real time. And candidates of all persuasions have used targeted, paid messaging to connect with specific blocs of voters as they seek to bolster their war chests and spread their messages to every corner of the commonwealth. 
Whether Pennsylvania's major political candidates are ushering in a new political norm or taking advantage of a one-time, unique political environment, is difficult to say. But scholars and strategists believe that the use of social media in this year's election cycle has shed light on how the intersection between politics and social media is evolving, and how Pennsylvania's own political candidates are connecting with voters in new and innovative ways.
Out from under the bridge – trolling in political campaigns
Of all the campaigns this season, perhaps the most publicized is the use of social media by Fetterman and Oz. Sidelined by a stroke, Fetterman spent most of the summer away from the campaign trail. But that didn't stop him from needling Oz, resulting in a back-and-forth of blows on social media. Fetterman has developed a reputation for routinely trolling Oz for his past residency in New Jersey – and his wealth – prompting thought pieces from national news outlets about whether Fetterman is on track to "shitpost" his way to the U.S. Senate. 
Fetterman has made viral moments out of efforts to enshrine Oz in the New Jersey Hall of Fame and raised more than $500,000 off a video he recirculated of Oz shopping for ingredients for a vegetable tray, (or as Oz put it, "crudités,") and mispronouncing the name of the Pennsylvania grocery store he was in. 
Oz has also made headlines for his use of social media, as he attempts to goad Fetterman into a debate, while simultaneously raising questions about the status of his health. The tactics have resulted in even more attention placed on what was already one of the most-watched Senate races in the country.
Sam Chen, a local Republican political strategist and founder and principal at The Liddell Group, cautioned against using social media so flippantly in political campaigns. He told City & State that he would advise his clients against using the personal, and – at times – petty, approach to social media, calling it "dangerous" to both campaigning and governing. 
"At the end of the day, policy pieces can't be broken down into 280 characters. They can't be broken down into 10- to 15-second Snaps or Instagram stories," Chen said, adding that social media does not allow candidates to communicate whether or not they have "a firm grasp on any of the nuance that is required in governing and public policy." "From a governing perspective, it's very dangerous. From a campaign perspective, it's dangerous because social media isn't real life," he said. 
That's not to say Fetterman and Oz haven't found success with their respective approaches. Schlossberg referred to Fetterman as "one of the best in the country" in terms of using social media to promote his political brand. 
"Fetterman has thrown some of the most devastating insults I've ever seen on social media, but they've been poking at a guy like Oz, who is almost a caricature for a lack of genuineness," Schlossberg said. 
Fetterman's extended absence from the campaign trail (he resumed campaigning in mid-August) was likely a contributor to his campaign's increased activity on Twitter and other platforms. And both Chen and Schlossberg agreed that the attention generated over the social media battles between Oz and Fetterman are also likely due to the larger-than-life personalities of both candidates. Oz, a cardiothoracic surgeon, rose to fame making guest appearances on Oprah Winfrey and later as host of "The Dr. Oz Show." Fetterman, meanwhile, has developed as much of a reputation for his tall frame and his love for hoodies and gym shorts as he has for his progressive brand of politics.
Chen said the attention paid to the social media wars between Oz and Fetterman is "accentuated by the fact that we have unorthodox candidates." And while Chen doesn't endorse the social media strategies employed by both candidates, he said the strategies are likely to be replicated regardless of who wins. 
"Someone's going to win this race," he said. "That side is going to attribute much of their victory to this kind of tactic, and they're going to say, 'We won, so let's continue the formula.'"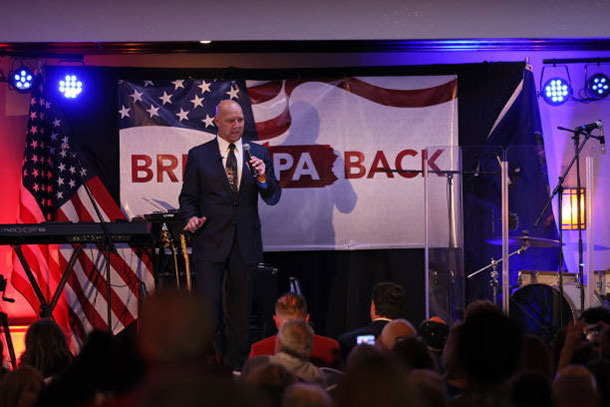 Pay to play – the benefits of paid digital media
Viral fame and free headlines aren't the only ways candidates leverage social media – they can also simply pay for the attention they're seeking. And they often do. 
Platforms like Facebook and Google allow political campaigns to publish targeted ads and posts that are directed to specific audiences, which can be refined by a variety of factors – like a person's interests, occupation, location or age.
Paid digital and social media ads can be used for a range of purposes, including to encourage social media users to contribute to campaigns and to educate voters on a candidate's stance on a particular issue. 
Pinar Yildirim, a marketing professor at the University of Pennsylvania's Wharton School who studies media, technology and information economics, said that elections are typically won thanks to "three Ms" – money, media and missionary, the latter of which describes a candidate's ability to mobilize volunteers. Yildirim said that an effective digital media strategy, which includes paid media – is key to succeeding in all three of those areas. 
"In all of these things, media ends up being a very core component. You want to be able to reach out to individuals to inform them that you exist as a candidate and that's typically not so easy for political newcomers or small town local politicians," Yildirim said.
Andrew Arenge, the director of operations for the Penn Program on Opinion Research and Election Studies, started tracking and downloading political advertising data sets beginning in 2019 in order to better understand the ways politicians are using digital media. 
From a governing perspective, it's very dangerous. From a campaign perspective, it's dangerous because social media isn't real life.
- Sam Chen
Arenge has been monitoring Pennsylvania's statewide midterm races and said there are vast spending gaps between the four major candidates for governor and U.S. Senate. Fetterman, for example, spent between $10,000 and $30,000 a day on Facebook ads and posts in August, according to Arenge's analysis, while Oz stopped advertising on Facebook entirely from the end of April through mid-August. "At this point, Oz is literally spending no more than $250 a day and they're all focused on fundraising ads," Arenge said. In the governor's race, Arenge said Attorney General Josh Shapiro, the Democratic gubernatorial nominee, is spending less than $1,000 a day on Facebook ads – not much by comparison – but he's spending "a ton" on Google. Mastriano, by comparison, hasn't run an ad on his campaign Facebook account since 2019, according to Facebook's ad library. Arenge said Mastriano's campaign has spent money on Google, purchasing around $5,000 in Google banner ads. 
Yildirim was one of three authors of a 2020 study that found that the simple act of creating a Twitter account can result in increased campaign contributions for politicians, with new political candidates benefiting the most. The analysis also concluded that "social media can intensify electoral competition by reducing the barriers for entrants to raise money."
"The newer politicians, they are the ones to see a real increase in the donations that they receive," Yildirim said, citing the results of the analysis. "It's because these candidates do not have a readily available channel to make their voices known. They are the ones who need to be able to communicate through social media and 'likes' to be able to get their message out."
Why Facebook still reigns supreme
Despite how active the political world is on Twitter, strategists and candidates alike view Facebook as the gold standard when it comes to social media platforms. 
From a strategy perspective, Chen said Facebook offers the largest voting base of any social media platform and has more active voters as users.
"The largest demographic of votes, which is the elderly, are on Facebook," he said. "The candidate who ignores Facebook ignores it at their own peril, because the largest voting base that they can reach – with targeted reach – is on Facebook."
Mastriano is one Pennsylvania politician who has used Facebook effectively to build his political profile. During the early months of the COVID-19 pandemic, Mastriano used Facebook to host "fireside chats" – live streams where he often spoke out against the state's COVID-19 restrictions and interacted with viewers. 
People have an eye for bullshit, and they can detect it.
- Mike Schlossberg
Mastriano's live streams frequently pull in tens of thousands of views and his campaign page boasts more than 115,000 followers. And there are multiple Facebook groups dedicated to supporting him.
"It gives your supporters that feeling that they're a part of this team, and it gives those on the fence the idea that you have nothing to hide," Chen said of using Facebook Live to connect with political supporters. "If you're not willing to talk to the press, you're at least willing to hold kind of a town hall, and you're willing to hear from people directly, or you're willing to share with people directly – it at least gives the image of transparency."
Yildirim said that the two-way nature of social media can not only help create a bond between the content creator and the viewer, but also provide candidates with information about their constituents. 
"(It's) unlike TV and other channels. So, being on social media receiving the information, or the complaints, or what your constituency is responding to is also very useful information when you're running campaigns or when you're in the office," she said.
Schlossberg said that Mastriano has leveraged Facebook in an effective manner, and added that he also has found Facebook to be the platform most useful for connecting with constituents. Facebook Live provides people with an unfiltered and more genuine view of politicians, which can help build trust with voters. 
"What people want out of a politician on social media more than anything else is to see the true self," he said. "When you're on Facebook Live, there are no filters and there is no editing. People get to see exactly who you are with no intermediary, and that's really appealing for folks."
With the filter removed, Schlossberg cautioned that candidates should stay genuine on social media, or at the very least, stay genuine to the brand they have created for themselves. He said: "People have an eye for bullshit, and they can detect it."