Campaigns & Elections
Pennsylvania candidates for governor and U.S. Senate cast their ballots
The polls opened at 7 a.m. and the state's top contenders have already voted.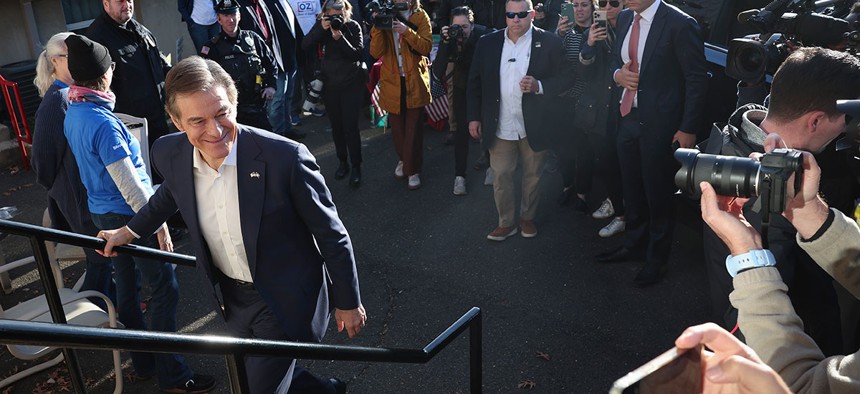 Election Day is finally here, and candidates running for office in Pennsylvania's midterm races wasted little time heading to the polls to cast their ballots. 
Dr. Mehmet Oz, the state's Republican nominee for U.S. Senate, cast his ballot in Bryn Athyn, Montgomery County, and called for "less radicalism and more balance" in Washington. Oz was joined at the polls by his wife, Lisa.
Democratic Senate nominee and Lt. Gov. John Fetterman also voted at his polling place in Braddock. He was met by Braddock Mayor Delia Lennon-Winstead, and was joined by his wife, Gisele Barreto Fetterman. 
Republican gubernatorial nominee Doug Mastriano cast his ballot this morning and left his polling place with an obligatory sticker – in true Election Day fashion. His wife, Rebbie, also joined him. 
Josh Shapiro, the state's Democratic nominee for governor and the incumbent attorney general, arrived at the polls with his family. And just in case you wondered, Shapiro also got a sticker on his way out.