Campaigns & Elections
Here is your last-minute guide to Pennsylvania's midterm elections
We've got everything you need to know before Election Day.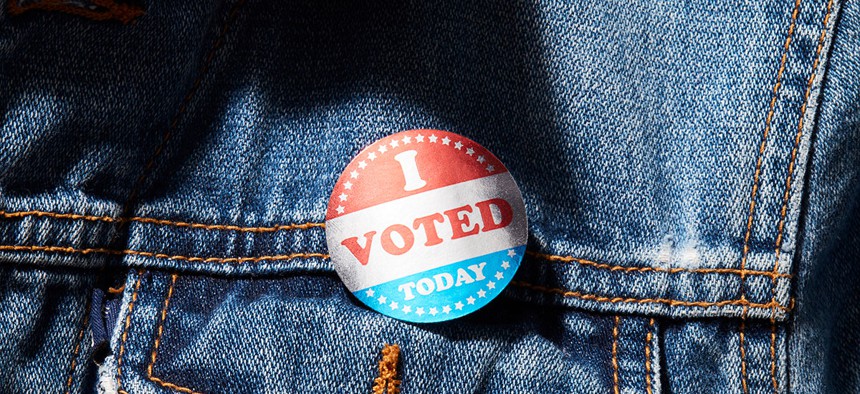 Pennsylvania's midterm elections for governor and U.S. Senate will prove to be some of the most consequential contests since the Keystone State determined the presidency in 2020. 
In the state's race for governor, voters will choose between the state's incumbent attorney general, Democrat Josh Shapiro, and Doug Mastriano, the right-wing state senator who has gained national fame for his embrace of former President Donald Trump's false claims about the 2020 election results. In a race that could determine which party controls the U.S. Senate next year, celebrity doctor Mehmet Oz, a Republican, will take on Democratic Lt. Gov. John Fetterman, who is hoping to capitalize on a combination of historic fundraising and social media savvy to knock off Oz, a political newcomer. 
And those are just the races at the top of the ballot. Three-fourths of the 253 seats in the Pennsylvania General Assembly will be up for grabs, meaning the midterms will also determine the makeup of the state legislature – and the types of policies state lawmakers will pursue. 
None of this is happening in a vacuum, either. Hovering over the midterms is the U.S. Supreme Court's decision to overturn Roe v. Wade, handing over decisions on abortion policy to the states. Meanwhile, several Pennsylvania officials remain in the focus of the committee investigating the Jan. 6, 2021 attack on the U.S. Capitol, and through it all, Pennsylvania families continue to struggle under the weight of inflation and high prices. 
In an effort to cut through the noise and give voters one last guide to understanding the state's midterm elections, City & State has put together a primer examining all the things you need to know before you cast your ballot on Election Day. 
The candidates
There will be hundreds of candidates on the ballot across the state, but for the purposes of this guide, we'll be focusing on candidates running for the two statewide races at the top of the ticket to select the state's next governor and U.S. senator. 
In the battle for the governor's mansion, Democratic Attorney General Josh Shapiro and GOP state Sen. Doug Mastriano will face off in a race that will determine what direction the state takes on abortion, election administration and voting laws, economic policies, education and crime.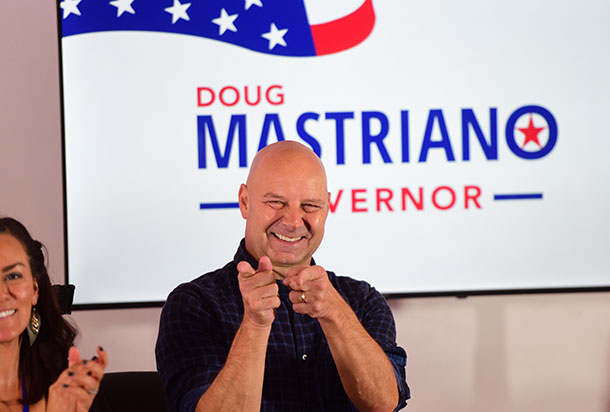 Mastriano, a conservative from Franklin County, has campaigned against COVID-19 mandates and government lockdowns. He supports banning abortion once cardiac activity is detected in the womb and has pledged to eliminate mail-in voting and enact universal voter ID requirements. He also favors eliminating property taxes, cutting the state's gas tax and lowering the state's corporate tax rate. 
We are not going to have unofficial returns on election night in Pennsylvania.
- Acting Secretary of State Leigh Chapman
The GOP nominee was endorsed by Trump earlier this year, and has come under scrutiny for spreading false claims and conspiracy theories about the 2020 election results. He has also drawn scorn for associating himself with a far-right social media platform that is known for harboring antisemitic content and sympathizers. 
Shapiro, Mastriano's opponent, has vowed to protect the state's current abortion law, which allows the procedure up until the 24th week of pregnancy. He has framed Mastriano as a threat to the state's institutions, and unveiled his own plans to lower costs and tax burdens.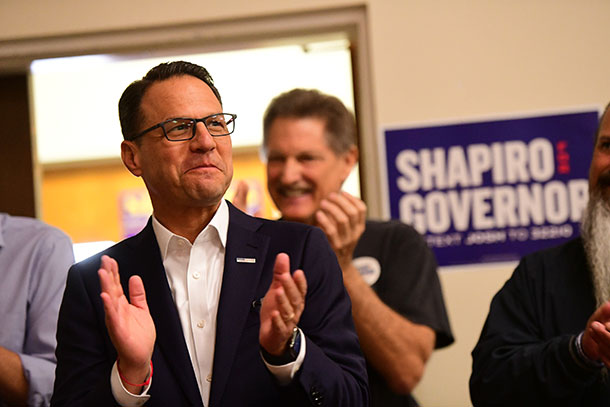 The Democrat supports lowering the corporate tax rate, eliminating the state's cell phone tax and issuing gas tax refunds to Pennsylvanians. Shapiro backs implementing automatic voter registration, allowing in-person early voting and giving county officials more time to pre-canvass ballots. 
Pennsylvania's Senate race could also have national implications, as the race between Fetterman and Oz could shift the razor-thin majority Democrats hold in the Senate. 
Fetterman has promised to be the so-called "51st vote" if elected to the Senate, vowing to vote with Democrats to eliminate the filibuster, codify abortion protections into the U.S. Constitution, pass pro-union legislation and approve same-sex marriage protections. He's also called for a suspension of the federal gas tax and more investments in domestic energy production. 
Oz, meanwhile, says he would vote to protect same-sex marriages and has made combating crime a key focal point of his campaign. Oz said he supports funding law enforcement and opposes efforts to eliminate cash bail. The celebrity physician has also said he will vote to cut taxes, while touting his support for policies that would spur development in the state's energy sector. In a plan released in October, Oz said he wants to fast-track pipeline development and resume oil and gas leasing on federal land. 
The race between Fetterman and Oz has stretched beyond policy differences, as Fetterman has made a habit of pillorying Oz on social media over his past residency in New Jersey and his promotion of questionable medical remedies. 
Oz has lobbed criticisms at Fetterman over his temporary absence from the campaign trail this past summer – and has accused Fetterman of avoiding questions about his health. (Fetterman suffered a stroke in May, and has been undergoing speech therapy to address lingering auditory processing issues.)
And those are just the two candidates running from the state's major political parties. In both the Senate and gubernatorial races, candidates from the Libertarian, Green and Keystone parties will also be on the ballot, giving voters plenty of options when they cast their ballots on Nov. 8.
How to vote in Pennsylvania
Pennsylvania voters have several options for how to cast their ballots this fall.
Voters can cast their ballots in-person on Election Day at their respective polling places from 7 a.m. to 8 p.m. If it's your first time voting at a new polling place, you must show an approved form of identification, such as a driver's license, state Department of Transportation ID card, state or U.S. government ID, passport, student ID or employee ID.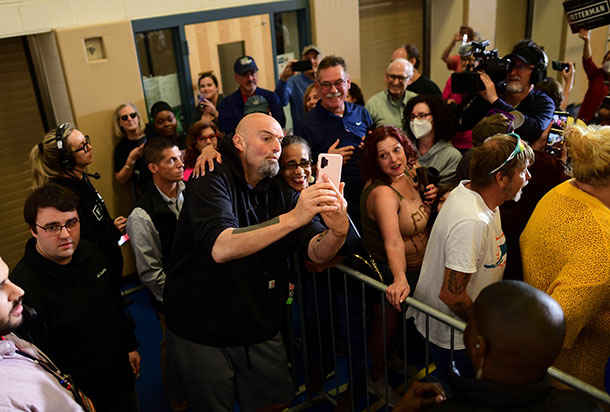 Voters can also present other forms of identification, such as a current utility bill, bank statement, paycheck or government check, according to the Pennsylvania Department of State. 
A 2019 law passed by state lawmakers made no-excuse mail-in voting possible. If voting by mail, voters must first request the ballot through the Pennsylvania Department of State's website. To ensure that your vote will be counted, fill out the ballot, place the ballot inside the secrecy envelope that is provided along with the ballot, and make sure you sign and date the outer envelope before mailing it in.
Applications for mail-in and absentee ballots must be received by 5 p.m. on Nov. 1, and ballots must be received by counties by 8 p.m. on Election Day. Many counties also collect mail-in ballots using dropboxes – so it's important to check with your individual county to see if you can drop off your ballot that way. 
Absentee ballots are very similar to mail-in ballots and have the same deadlines, but absentee ballots are reserved for those who will be outside their municipality on Election Day, as well as those who have a disability or illness that prevents them from making it to their polling place.
A voter can only return their own ballot, and may not return the ballot of someone else, though there are exceptions for voters with disabilities, as well as those who use emergency absentee ballots.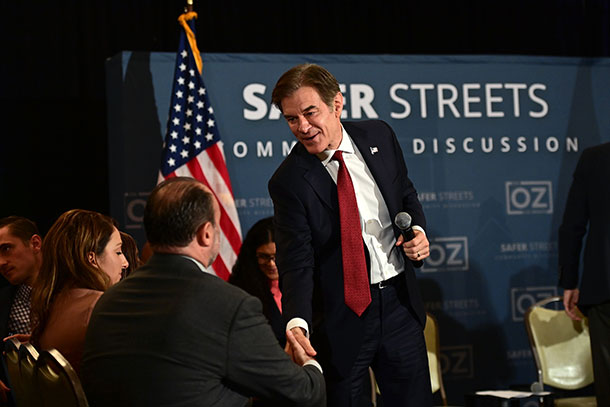 Once a mail-in ballot has been sent back to a county board of elections, voters may not vote in person on Election Day. However, if a voter has not completed their mail ballot, they may surrender the unvoted ballot at their polling place and cast an in-person ballot. 
Military and overseas voters can vote using an absentee ballot. They can also vote using a Federal Write-in Absentee Ballot, or FWAB, to vote in all federal, state and local races, per the Department of State.
Voters with disabilities can vote using accessible voting systems, as counties are required to have an accessible system at each polling place. People with disabilities can bring someone to help them cast their ballot, as long as it's not a judge of election, a union representative or the person's employer. Voters with disabilities can also designate a person to deliver their mail-in ballot for them, and must do so using forms provided by the state or county. Alternative ballots are also available in instances where a polling place is not easily accessible. In some instances, voters may be asked to fill out a provisional ballot if election workers need more time to determine a person's eligibility to vote.
Election security measures taken in Pennsylvania
Election officials – both current and former – have been resolute in their assertion that Pennsylvania's elections are secure. A slate of security measures have been put in place to deter bad actors.
"Elections in Pennsylvania have never been more safe and secure, and it's easy to say that as a statement of fact, because starting in 2020, every county has a voter-verifiable paper ballot that's counted at the end of the day," said Al Schmidt, a former Philadelphia City Commissioner who now leads the Committee of Seventy, a nonpartisan government watchdog organization. 
In addition to the voter ID requirements in place for some in-person voters, all voters who cast a ballot by mail must first have their registration and identity confirmed before receiving a ballot.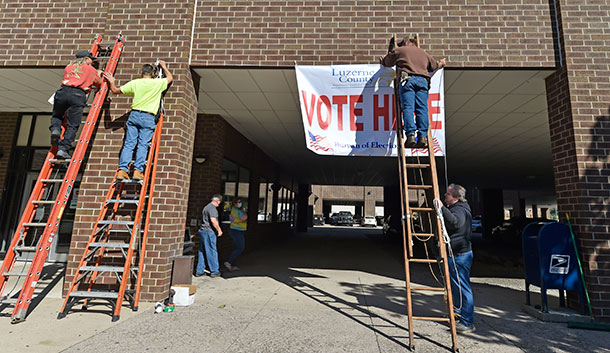 What's more, election results will go through two sets of audits this year, including a risk-limiting audit, a method that is recommended by the U.S. Department of Homeland Security, the U.S. Senate Select Intelligence Committee and the U.S. Election Assistance Commission, according to the state's Post-Election Audit Workgroup.
Risk-limiting audits involve "manually examining portions of an audit trail" – in this case, the paper trail left by voting machines – to make sure that incorrect results are not certified, according to a report authored Philip Stark, a professor of statistics at the University of California, Berkeley, and Mark Lindeman, a policy and strategy director at Verified Voting. All 67 counties in Pennsylvania have been directed to complete risk-limiting audits prior to votes being certified, per the Department of State. Schmidt said the election audits should inspire confidence among voters, noting that the audits will be carried out by trained professionals.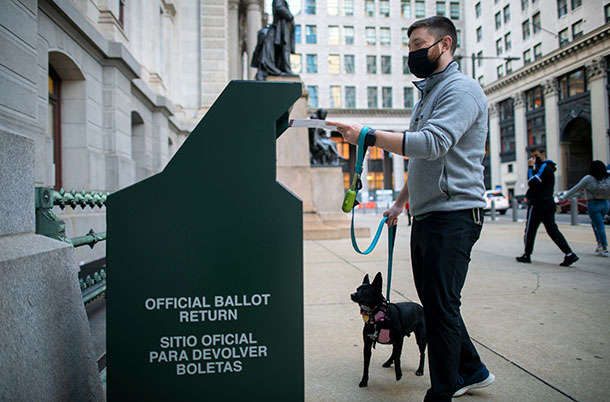 "On the back end of the process, every county now does two audits after every election to make sure that the electronic results match hand-counted results by using a statistical sample of the votes that are cast," he said. 
"It's not done by Cyber Ninjas. It's not done by some partisan political entity. It's done by professional civil servants that make sure that the electronic results match the hand-counted results."
When to expect results
It's been more than three years since state lawmakers approved the landmark mail-in voting law that ushered in new changes to how Pennsylvania's elections are run – and in that time, lawmakers have yet to give counties the extra time to pre-canvass ballots that local election officials have been asking for. That means it may take a while until the results of the midterms are known.
Local election officials have said that more time for pre-canvassing – or the opening and counting of votes – would allow them to finish the count much sooner. Counties may begin pre-canvassing ballots at 7 a.m. on Election Day, though other states allow pre-canvassing days – even weeks – before Election Day. Pennsylvania has been unsuccessful in getting that pre-canvassing measure passed. 
Elections in Pennsylvania have never been more safe and secure.
- Committee of Seventy President and CEO Al Schmidt
State Rep. Seth Grove, who chairs a state House committee tasked with oversight of election-related legislation, said this year that despite frequent calls from county election officials, there aren't enough votes within the House Republican Caucus to move such a proposal forward. 
"I do not believe a standalone pre-canvassing bill will pass," Grove said at a July press conference. "Without security provisions within the mail-in ballot system, there are no votes in the House Republican Caucus for pre-canvassing."
Still, county officials have said that more pre-canvassing time would work wonders for election workers, allowing them to count ballots much more efficiently. 
"Even if we define pre-canvassing as just allowing us to open the outer envelope, you will literally cut in half the amount of time counties need on election morning, beginning at 7 a.m., to begin the process of getting the ballots out of the inner envelopes," Dauphin County Director of Registration and Elections Gerald Feaser told lawmakers during a September hearing. 
But that extra time has failed to materialize in the run-up to the midterms, and Pennsylvania Acting Secretary of State Leigh Chapman has cautioned voters that results will be delayed as a result. 
"We are not going to have unofficial returns on election night in Pennsylvania. It's just a fact because there (are) limitations when it comes to pre-canvassing," Chapman said during a September hearing. "If we did have that ample pre-canvassing, I think it would help with confidence in our election results because everybody wants election results sooner." 
"Until we have that, we just have to manage expectations the best we can," Chapman said.