News & Politics
How are state cabinet secretaries selected and appointed?
A look inside how governors appoint their cabinet secretaries.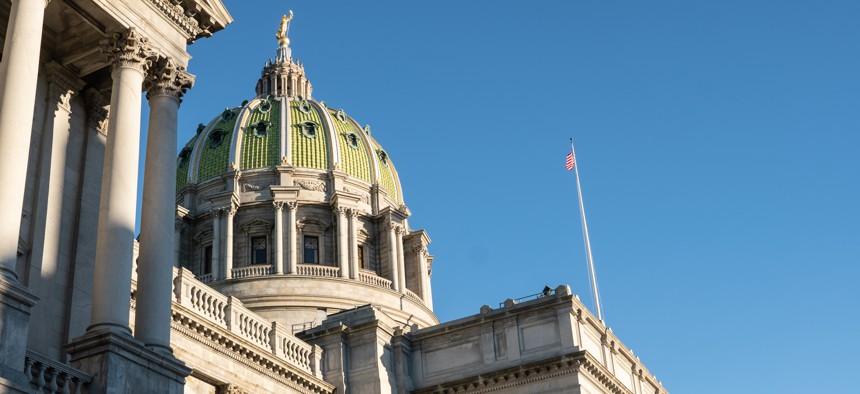 By Cassie Miller
In addition to signing and vetoing legislation and issuing executive orders, Pennsylvania's governor has the authority to appoint officials to serve as the heads of statewide executive agencies, such as the Departments of Agriculture, Education, the state Insurance Commission and more. 
In January, Gov.-elect Josh Shapiro will begin the process by nominating candidates for the vacant cabinet secretary roles. 
But before that happens, here's what you need to know about cabinet secretaries and the appointment process in Pennsylvania. 
What are cabinet secretaries and what do they do? 
Cabinet secretaries are responsible for the oversight and direction of their state agency or commission. 
How many state cabinet secretaries/officials are there in Pennsylvania?
There are currently 22 appointed cabinet secretaries and officials, 16 of whom hold the title "secretary or acting secretary," under Gov. Tom Wolf. The other six are a combination of generals and commissioners.
This number can fluctuate "depending on the governor's structuring of his administration," Elizabeth Rementer, former spokesperson for Wolf, said.
How are secretaries appointed? 
Secretaries are appointed by the governor "within 90 days of the first day of the vacancy," according to the state constitution. 
From there, appointees must be confirmed by the state Senate with a two-thirds majority. Appointees are dubbed "acting" secretaries until they are confirmed.
The constitution states that the Senate must act on a nomination within "25 legislative days of its submission." If the nomination is made while the Senate is in recess, the countdown does not begin until the state's upper chamber has returned.
Is there any difference between a confirmed secretary and an acting secretary?
No, the designation does not affect their ability to carry out the duties of their office. 
What happens if the state Senate does not confirm an appointee?
The constitution says that "If the Senate for any reason fails to act upon a nomination submitted to it within the required 25 legislative days, the nominee shall take office as if the appointment had been consented to by the Senate."
If the 25-day period passes without confirmation, appointees can drop the "acting" portion of their title. 
Can incoming governors reappoint current secretaries?
Yes. Incoming governors can reappoint secretaries who are currently serving in the role. 
Rementer said that while infrequent, an "incoming governor may re-appoint a secretary from under a previous administration." That was the case with former Corrections Secretary John Wetzel, who was carried over from the administration of Republican Gov. Tom Corbett, for instance.
Cassie Miller is a reporter for the Pennsylvania Capital-Star, where this story originally appeared.