Philadelphia
Who's running for mayor in Philadelphia?
Update for Thursday, April 13, 2023.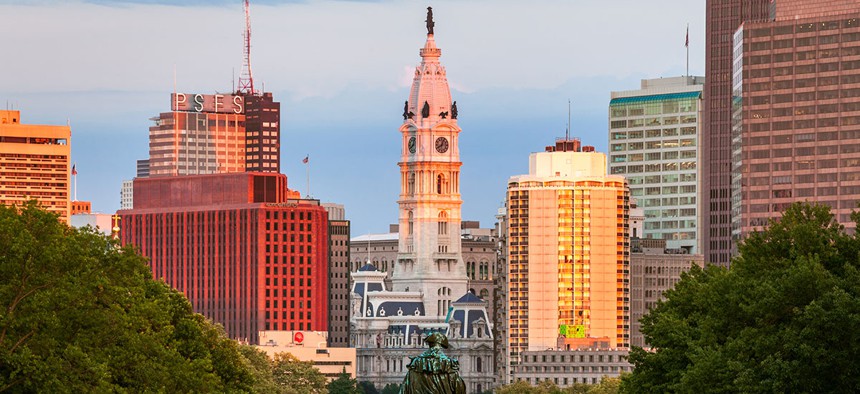 Philadelphians have a wide selection of candidates to choose from in this year's mayoral primary race. Several former city officials and lawmakers have launched campaigns with hopes of becoming the city's 100th mayor. In one of the most highly anticipated mayoral races in years, several of Philadelphia's highest-profile politicos resigned from their current positions and have thrown their hats in the ring. 
With the city in a time of upheaval coming out of the COVID-19 pandemic, residents are seeking change that can resolve worsening issues related to public safety, education, housing and more. Will the city's progressive movement overcome the Democratic establishment? Will a political outsider shake things up in a race full of former Council members? Will the city see its first female mayor in history? All these questions will be answered soon enough. 
With another former City Councilmember suspending their campaign, here is the list of who is running to be the city's next chief executive. 
Running
Cherelle Parker
Former City Councilmember, 9th District
Parker followed Green and Quiñones-Sánchez out the City Hall door, becoming the third Councilmember to resign and announce a run for mayor. Parker, Council's then-majority leader, was a second-term Councilmember who represented the 9th district in the Mount Airy section of the city. Parker was also a staffer for Tasco before she became the youngest African American woman elected to the state House of Representatives. After 10 years serving in Harrisburg, Parker now chairs the Delaware River Port Authority and maintains a focus on the city's labor sector. Both Green and Parker trace back their starts to the politically powerful "Northwest Coalition," which could lead to both candidates jockeying for support from this critical group of Black and Brown voters. With former police lieutenant John Wood – who drew the top spot on the ballot – dropped out of the race, Parker has moved up into the highly-coveted ballot position.  
Rebecca Rhynhart
Former City Controller
Rhynhart came to Philadelphia with financial experience from a career on Wall Street. Having previously served as then-Mayor Michael Nutter's budget director, Rhynhart assumed the role of City Controller in 2017 and quickly became one of the harshest critics of Kenney. She has issued several audits and reports calling for the city to modernize and reform its spending habits, and formally launched her campaign in October with a central message of addressing crime and safety. 
Allan Domb
Former City Councilmember, At-Large
Domb was the first Councilmember to resign, setting the stage for others to follow suit. He didn't formally join the race, however, until finishing a listening tour over several weeks around Philadelphia. Known as the "Condo King," Domb was elected to Council in 2015 after making a name for himself as a Philadelphia real estate mogul. He, alongside grocer Jeff Brown, would be considered a business-friendly outsider who can pour his own wealth into his campaign. 
Jeff Brown
Chair and CEO, Brown's Super Stores
Another long-anticipated campaign got its official start late last year. Grocery giant Jeff Brown officially announced his campaign in November with a focus on upending the status quo and career politicians in City Hall. Although he's never held elected office, Brown has been a critic of Kenney and is a well-known name in the region and its political space. Brown owns Brown's Super Stores, which operates more than a dozen ShopRites and Fresh Grocers in food deserts across Philadelphia. Many were caught off guard earlier this year as AFSCME District Council 33, the city's largest municipal union, endorsed Brown after an unscheduled vote of the union's leaders. 
James DeLeon
Former Philadelphia Municipal Court Judge
One of the lesser-known names to join the list of candidates is retired Judge James Deleon. Deleon, who recently retired after serving for 34 years on the bench, announced his candidacy in November and has written about addressing gun violence in the past. His campaign website says he plans to prioritize anti-gun violence initiatives as well as youth ambassadorships and education and housing reform. 
Helen Gym
Former City Councilmember
Gym, the now former at-large Councilmember, received the most votes of any Council candidate in 2019. She made her official campaign announcement late last year, promising to address public safety by declaring a state of emergency on her first day in office and prioritizing improving homicide clearance rates. Gym is a longtime progressive activist that's likely to receive support from the grassroots groups that have backed successful candidates such as District Attorney Larry Krasner in the past. A former school teacher and education advocate, Gym earned the endorsement of Philadelphia's Federation of Teachers and several progressive organizations. 
Amen Brown
State Representative, 190th District
State Rep. Amen Brown has earned a reputation as a tough-on-crime Democrat that's not afraid to go against members of his own party. Brown, who has been supported by conservative billionaire Jeff Yass in the past, confirmed the rumors surrounding a potential mayoral run by announcing his candidacy late last year. Brown also has the backing of New York City real estate developer Marty Burger, who has vowed to kick off Brown's campaign with $5 million in a newly established super PAC. While the West Philadelphia legislator shared his experiences with gun violence and said as mayor, he'd prioritize public safety, Brown hasn't been seen at many of the recent candidate forums or debates. 
Warren Bloom Sr. 
The Rev. Warren Bloom's not the biggest name in Philadelphia politics, but he's not new to the game either. Bloom, who's previously run for office six times, is a community organizer who has also spent time as a City of Philadelphia committeeman, ministerial leader, entrepreneur, according to his campaign website. The 70-year-old has run once for the state legislature, once for Philadelphia Traffic Court, and four times for city commissioner. 
David Oh
Former City Councilmember, At-Large
The lone Republican on this ballot, Oh is a longshot candidate who's carved a niche as a business-friendly Councilmember. As a champion of immigrant rights, veterans and small business ownership, Oh sets himself apart from the Republican Party while still garnering some support outside of the GOP strongholds in Northeast and South Philadelphia. 
Delscia Gray
There are few details about Gray and her campaign, with no campaign website or contact information listed online. She did submit a nominating petition by the March 7 deadline and will be fourth on the Democratic ballot. 
Dropped Out
Derek Green
Former At-Large City Councilmember
Green resigned from Council last fall and was one of the first members to formally announce a bid for mayor. The at-large Councilmember was head of Council's Finance Committee and helped craft the business tax cut implemented in this year's budget. Likely considered a more moderate Democrat than others, Green was formerly an assistant district attorney and a staffer to former City Councilmember Marian Tasco. Green became the second candidate to suspend his campaign on Thursday, citing fundraising challenges.
Maria Quiñones-Sánchez
Former City Councilmember, 7th District
Quiñones-Sánchez has been described as a "maverick," often bucking her own party on policy issues. She was the first Latina member of Council, elected in 2007 and was the only member willing to speak out after the corruption convictions of labor leader John J. Dougherty and her former colleague, Councilmember Bobby Henon. She has represented some of the poorest neighborhoods in North Philadelphia and has won all of her elections without support from the Democratic establishment. Citing an "obscene amount of money" entering the race from self-funded candidates and outside groups, Quiñones Sánchez suspended her campaign over Easter weekend.