News & Politics
Fetterman checks into hospital for help with clinical depression
The U.S. Senator has experienced depression off and on throughout his life, it only became severe in recent weeks, his office said.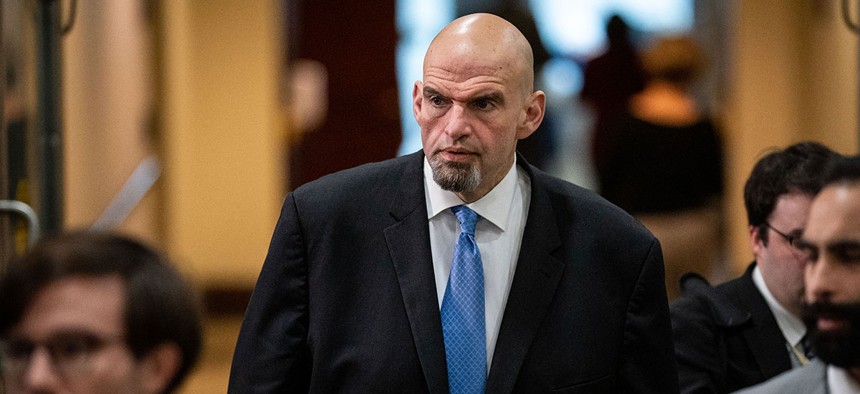 U.S. Sen. John Fetterman checked himself into Walter Reed National Military Medical Center last night to receive treatment for clinical depression, according to a statement from his office. 
"On Monday, John was evaluated by Dr. Brian P. Monahan, the Attending Physician of the United States Congress. Yesterday, Dr. Monahan recommended inpatient care at Walter Reed. John agreed, and he is receiving treatment on a voluntary basis," Adam Jentleson, Fetterman's chief of staff, said in a statement. "After examining John, the doctors at Walter Reed told us that John is getting the care he needs, and will soon be back to himself."  
This news comes more than a week after Fetterman returned to work in Washington, D.C. following a stay at George Washington University Hospital. Pennsylvania's junior senator spent two nights in the hospital after feeling lightheaded during a Senate retreat on Feb. 9. 
Fetterman's health has continued to be a topic of discussion following his stroke last year, just before he won the primary race for U.S. Senate. At the time, Fetterman, who said he "almost died," had a pacemaker and defibrillator implanted. 
City & State reached out to Walter Reed for comment and will update this article with their response.