Interviews & Profiles
Jeff Brown wants to make Philadelphia his business
The fourth-generation grocer is playing the role of political outsider in the Democratic field of candidates.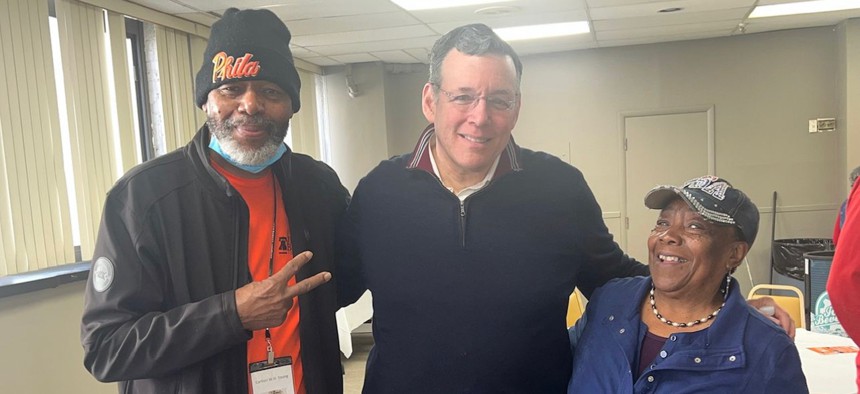 The one major player in Philadelphia's mayoral race without any experience running for public office hasn't needed it thus far. Instead, grocery store magnate Jeff Brown has leaned on his name recognition and business ties to make him a contender to become the city's 100th mayor despite being surrounded by former elected officials in the Democratic primary. 
The fourth-generation grocer is best known for Brown's Super Stores, which include more than a dozen ShopRites and FreshGrocers in the Philadelphia region – seven of which are located in underserved neighborhoods. 
Brown's prominence in the city's business sector and his staunch opposition to Mayor Jim Kenney's soda tax led many to believe a bid for public office was in the near future. That long-anticipated run was confirmed late last year when he formally joined the race in November. 
I'm a person who has worked. I've worked in inner-city locations and worked with people of different races and religions since I was a little boy, all the way back to when I worked for my dad in his grocery store at 4010 Girard (Avenue).
– Jeff Brown
Brown told City & State in an exclusive interview that a defining moment that led to this mayoral run occurred when he co-founded the Pennsylvania 30 Day Fund, which provided $3,000 to more than a thousand small businesses that struggled to access federal relief funding in the early days of the COVID-19 pandemic. 
"When I'm calling businesses on the phone and they're crying about their circumstances, I was very emotionally moved by that and I thought I needed to do something about this," Brown said. "I think my constituent base might be the biggest of any candidate – and they know me intimately because I've worked with neighborhoods to understand their food desert problems and I've opened stores there based on the feedback they gave me."
Mustafa Rashed, a Democratic political consultant, told City & State that Brown seems to have broad appeal across Philadelphia's neighborhoods. 
Brown's "done a very good job getting people to support his campaign regardless of his own personal contributions to it, and that shows there's a wide range of support," Rashed said. "While having financial resources is critical, it's just as important – if not more so – to show you have a wide base … because people believe in what you're doing."
Brown has made a concerted effort over the years to promote food justice through his stores, employing more than 700 formerly incarcerated people and offering small businesses a chance to sell merchandise through a pilot program across his grocery store locations. 
The Northeast Philadelphia native is confident about his ties to some of Philadelphia's most vulnerable communities, but at the same time, he's trying to counter the image of a wealthy, white businessman who lives in a multimillion-dollar home in Rittenhouse Square. 
"I'm a person who has worked. I've worked in inner-city locations and worked with people of different races and religions since I was a little boy, all the way back to when I worked for my dad in his grocery store at 4010 Girard (Avenue)," Brown told City & State, saying he comes into communities with an open mind. "My approach was to listen – not to be an elitist and come in and say, 'I know what's best for you' – I've never done that."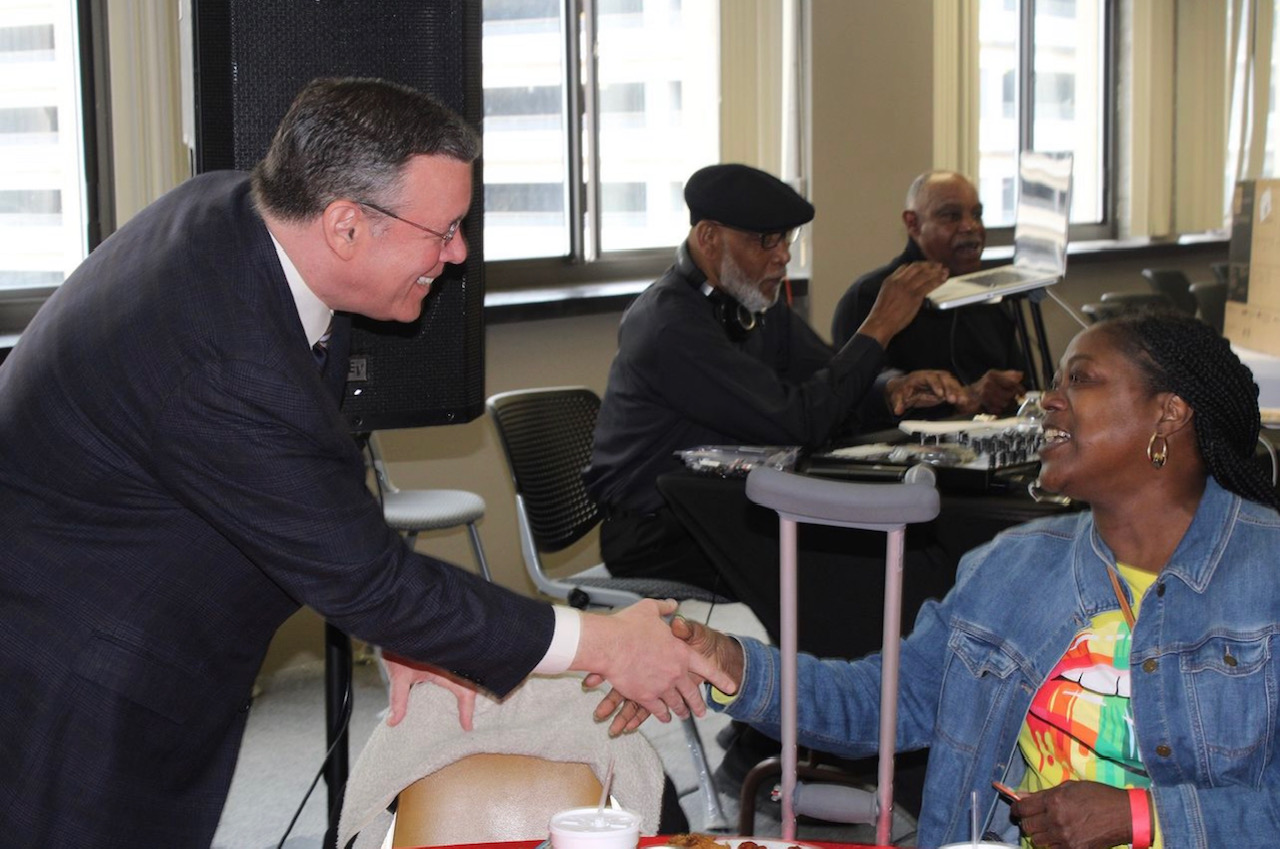 Brown was considered a front-runner early on and was the first candidate to put out television ads. Some ads were funded by the political action committee For a Better Philadelphia, an organization that recently agreed to stop spending amid a city Board of Ethics investigation into alleged illegal coordination between the super PAC and Brown's campaign. 
The ethics investigation, coupled with comments from the campaign trail and debate stage that led to criticisms from many, has Brown on the defensive with just weeks left before the primary. 
Brown said that similar to a lot of Philadelphians, he isn't afraid to "give it to you straight," adding that in the city, "you say what you think and you mean what you say."
At the end of April, Brown acknowledged that he may be saying it "a little too straight," telling The Philadelphia Inquirer that "I put my foot in my mouth sometimes."
There may be time for Brown to bounce back, and his support from several labor unions and faith leaders put him in a good position from the start of his campaign. He's going to continue to rely on his community connections and his calling card of vowing to make the city a safer and better place for people and small businesses. 
With that in mind, Brown said he's focused on "balancing equity with safety" by calling for a more diverse, community-based police force where officers are on the ground in their own neighborhoods.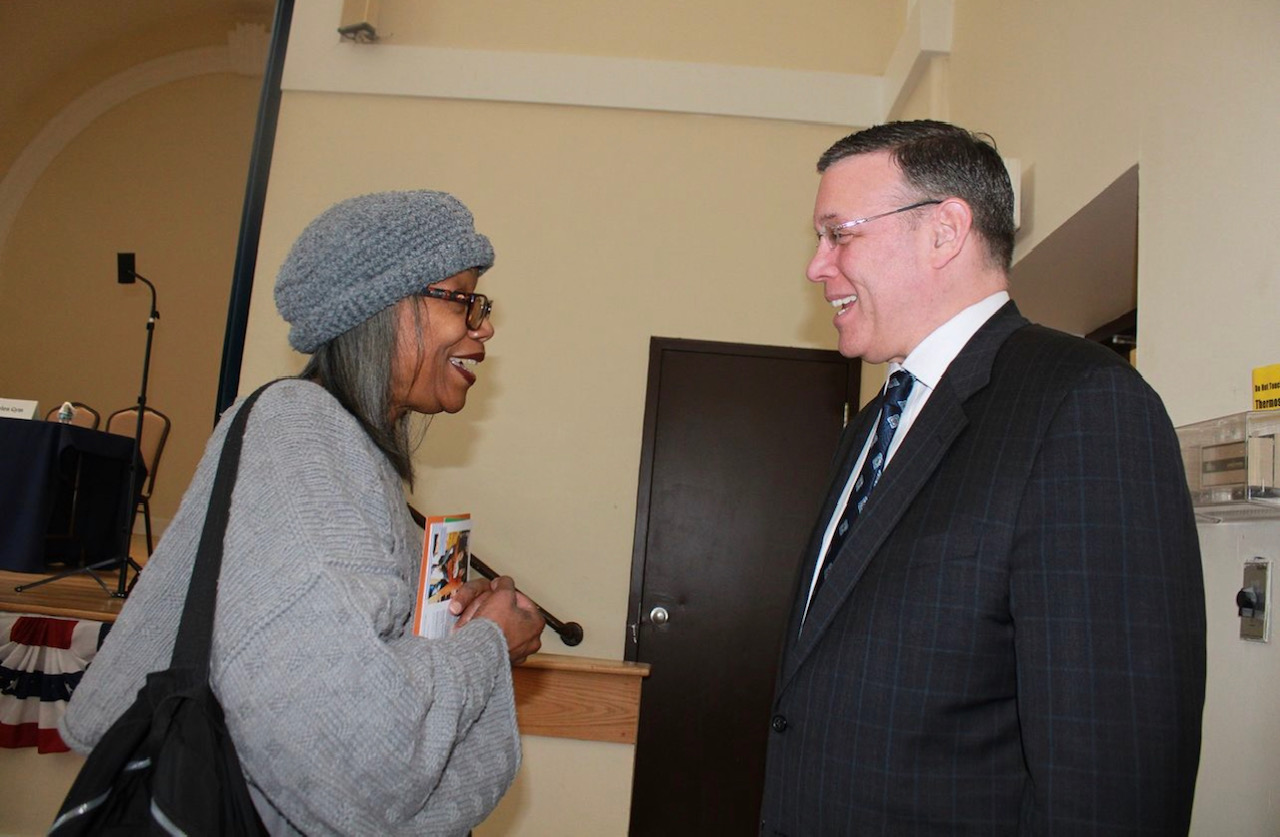 "We need proper policing to protect our citizens while the other (violence) interventions are working," Brown told City & State. "Some people are going to complain, but I'd rather have them complain than have 500 or 600 homicides." 
The question of whether that message will resonate with a large enough swath of Philadelphia voters, particularly the voters of color that Brown is relying on for victory, will be answered in just weeks. 
"It would take an unusually gifted candidate that isn't of color to have a conversation about public safety and not sound like a dog whistle," Rashed said. "To have a conversation about the marriage of public safety and criminal justice reform requires care, consideration, and the ability to express that, and it has proven to be a challenge for some folks." 
4 quick questions with Jeff Brown:
What is your stance on having an elected school board? I think the right thing is to have the mayor appoint them because the mayor is going to have an education vision and he should have a school board team that matches the vision … Hold the mayor accountable for progress. Let them elect the school board.  
Would you consider a rent-control system? I'm against rent control … I think the real problem is the city hasn't organized itself as far as building affordable housing. I believe that based on my experience, skills and knowledge, I will be able to have a vast increase in affordable housing and rent control would be completely unnecessary. 
Would you look to reform the soda tax? I hate the soda tax … I think we're probably going into at least a light recession, which will contract revenues a little. It's not a priority (of mine) because I'm concerned about our revenues. I would defer any kind of taxing decisions until I understood what our stable base of revenues is going to be. 
How would you get the city's population back to 2 million residents? I don't have a number goal but I would like to see growth in population. We have to fix affordable-housing problems so people have a place to live here. And I think we're struggling to get projects approved to make dwellings for people that want to move here because of gentrification … (For real estate taxes) I would like to implement a 5% cap on individual properties … That would stabilize the citizens' financial pictures, we wouldn't be forcing people out of their homes and there wouldn't be such a pushback on gentrification.