Philadelphia Mayor's Race 2023
Bill Green endorses Allan Domb in Philly mayor's race
The former Philadelphia mayor said Domb is the best candidate in the race.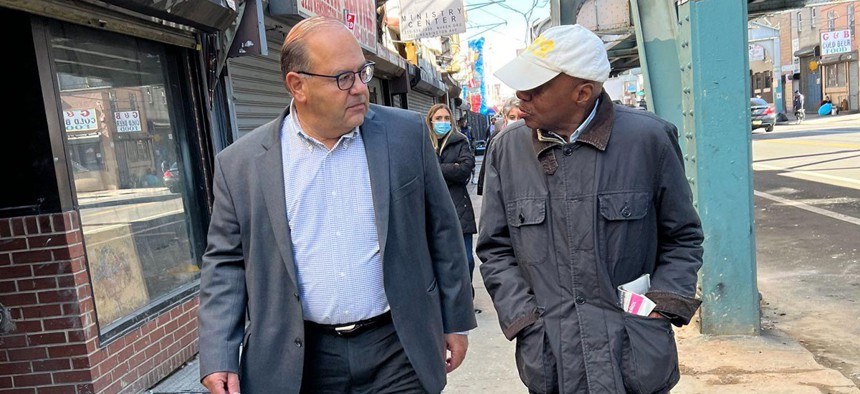 Former Philadelphia Mayor William J. Green III threw his support behind Allan Domb in the city's race for mayor, giving Domb some momentum heading into the May 16 Democratic primary. 
Green, who served as mayor of Philadelphia from 1980 to 1984, praised Domb for his "ability" and "tenacity," and credited Domb, a real estate mogul and former Philadelphia City Council member, for having detailed explanations of where he stands on policy issues. 
"He's beholden to none, accountable to all and with a distinguished public service record behind him – with the most detailed plans to fix this city," Green said in a video on Wednesday. "He is the best candidate left in this race. I am for him. I don't think it's a close call."
Green, who is 85, said in his announcement that this may be the last mayoral race he gets to weigh in on. 
"I'll be 85 in June and I don't know that I'll be here for any more mayoral races. But my four children, six grandchildren and three great grandchildren will be. So I care about what happens in this election," he said. 
I am for him. I don't think it's a close call.
– Former Philadelphia Mayor Bill Green
The endorsement gives Domb support from someone who has experienced the job firsthand, something that Domb alluded to after receiving Green's support. 
"I am so pleased to receive Mayor Green's endorsement today, because not only does he love Philadelphia like I do, but he knows what the job of being mayor is – and how tough it will be for the next mayor to fix our city because he led us through the worst we've ever seen."
Green is the latest mayor to make an endorsement in the race. Last week, former Gov. Ed Rendell backed Rebecca Rhynhart in the race. 
The primary election will be held on Tuesday, May 16.