sponsor content What's this?
Education
A Q&A with Bashar Hanna
President, Commonwealth University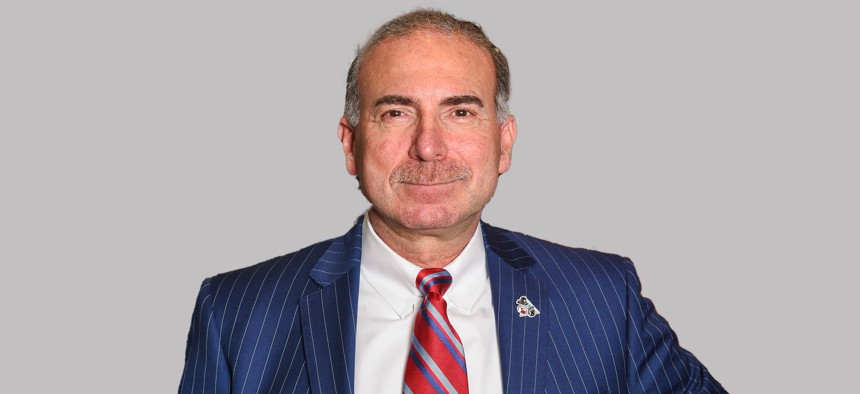 This conversation has been edited and condensed for length and clarity.
What are the crucial issues to be addressed by higher education officials in the short-term and the long-term?
Pennsylvania has complex higher education challenges. In the short-term, we must address issues of access and affordability to ensure that students can earn a degree without causing undue financial burden. It is also critical that students have access to high-quality education at a low cost in their local communities—this benefits our future leaders and powers the economy. Long-term, we must focus on key workforce development opportunities and align our academic program offerings with the needs of local, regional, and statewide employers. Working together, we can ensure our higher education institutions and employer partners develop a strong synergy to benefit all Pennsylvanians. 
What are you and your institution doing to improve the higher education landscape in the state?
At Commonwealth University, we believe in the power of transformation to change lives. We embraced our statutory mission to better serve our students and raise opportunities for education across Pennsylvania as part of the partnership with the state to transform three historic institutions to form Commonwealth University. As one of the most affordable public higher education institutions in the state, Commonwealth University partnered with Pennsylvania's State System of Higher Education to freeze tuition for the 2023-24 academic year. We also introduced a merit scholarship program in partnership with more than 50 regional school districts guaranteeing admission to qualified students and up to $7,000 per student in scholarships.
What's on your wish list to receive from local, state and federal government entities to help prepare institutions and students for the future?
We are grateful for the state's belief and investment in public higher education in Pennsylvania. Given Pennsylvania's rich higher education environment, we hope to see greater investment in providing our students with affordable options for higher education that will increase access for our most vulnerable populations and enable them to tailor their education to meet their unique needs and timelines.
Partnerships with our local communities can lead to life-changing experiences for our students through internships and professional learning opportunities that pave the way to achieving their career goals.
What is the easiest lift to ensure the success and viability of higher education in the state? What is the hardest?
In many ways, the answer is the same. Though Commonwealth University is one of Pennsylvania's most affordable higher education options, our students often face significant gaps in paying for their education. More than one-third of our students are Pell-eligible, which means they lack the financial resources to pay for college. I believe we should be pursuing strategic investments in scholarship programs to affirm Pennsylvania's place as a leader in public higher education that propels students to productive lives and meaningful careers, without the financial hardship that stands as a barrier for too many students and their families.
What is the one thing you wish people knew about what it is that you and your institution do to make a difference?
At Commonwealth University we believe that students are our North Star. Their success is our top priority. Through integration and the formation of Commonwealth University, our students have opportunities to choose the education and campus experience that is right for them across our locations in Bloomsburg, Lock Haven, Mansfield, and Clearfield. Our Professional U program puts students on the path to meaningful career preparation in their first semester and connects them to the internships and employers that set them on the path to a career they will find fulfilling for a lifetime.