Opinion
We cannot delay addressing the student loan crisis; it's time to act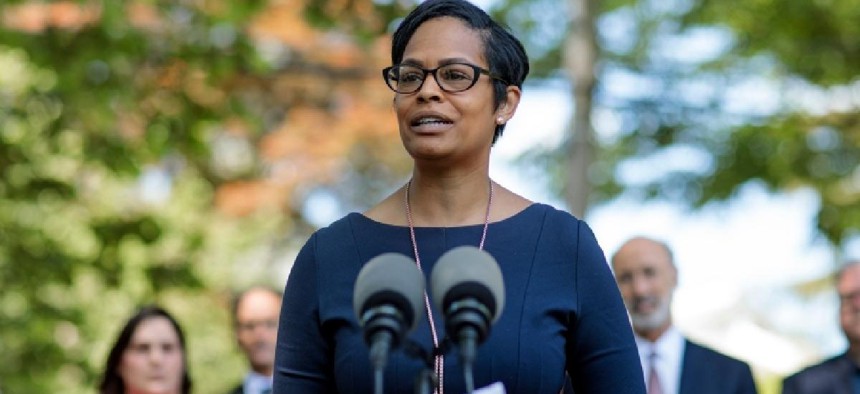 There are so many ongoing crises within our communities and in our nation that take up much of the oxygen in our political arena. Whether it be the fight to end COVID-19, rising rates in gun violence or disagreements on chamber floors — it seems like every day something new is top of mind for legislators in both Harrisburg and Washington. 
But there is a crisis that has long been brewing and impacting communities across our commonwealth, regardless of age or political affiliation. The student loan crisis is undercutting Pennsylvanians' ability to prosper.
According to LendingTree, the average Pennsylvanian has $33,426 in student loan debt. This debt materializes to nearly 2.1 million borrowers in our commonwealth with average payments of around $300 per month. In addition, Black students take on student loan debt at higher rates, and also borrow greater amounts to fund their higher education.
---
---
This figure of the "average Pennsylvanian" is staggering, and yet, it's something I, like so many of my constituents, live with every day. I have student loan debt that's followed me my entire career, impacting so many of my decisions, from the jobs I've taken to the places I lived. It truly seems like a cloud hovering over your every move.
During this period of pandemic forbearance, Americans got a taste of the power of financial freedom without the weight of student loans. While student loan payments have been temporarily placed on hold due to the pandemic, personally, I've been able to put more away than ever, and when I do choose to spend, my dollar goes further in the economy. These are tangible benefits to business owners and the long-term financial future of Americans.
Going to college was once something that was supplemental to high school, and a chance to get ahead. As the cost of college has skyrocketed and more careers become out of reach to high school graduates, so has the mountain of debt that students, families and graduates have to take on just for a chance to land their first job. 
This system isn't working, and we know it's leaving borrowers without options. 
Just this past month, Pennsylvania Attorney General Josh Shapiro settled with student loan processor Navient over allegations that they engaged in abusive practices and "targeted students who it knew would struggle to pay loans back."
This is just one example of how student loans are working against young people and their families who are just trying to better themselves through higher education, and while I'm grateful that borrowers in the Navient case will see some relief, there are communities across our state and millions across America who are still saddled with this type of compounding debt.
We can't delay this any further. Millions of Pennsylvanians are held back by the weight of loans that just won't seem to go away. This debt means that people put off some of the most important milestones of their lives, including buying houses, saving for critical emergencies, starting and growing families and even someday retiring. Addressing the student loan crisis is particularly important to closing the racial wealth gap. Young Black graduates, with higher rates of debt, deserve a chance to start their own business, invest in their future through homeownership and accumulate savings for the unexpected "rainy day."
With the anticipation of inflation and the rising cost of goods and services, the time has never been more critical for the student loan crisis to be addressed by our colleagues in Washington. The pandemic forbearance program has shown us the endless possibilities when Americans have the freedom to save, spend, and invest the money they earned. As we approach the midterm elections, it remains critical now more than ever for the administration to deliver on its campaign promise and use executive power to cancel student loan debt and give everyone a fighting chance at true prosperity.